Discussion Starter
·
#1
·
I haven't posted on here in a while but my 60P is on it's second iteration since I moved to Dallas at the beginning of the year. The first scape was high tech with stems and what not. It got really bad spiro so I was forced to drop an algaefix bomb in there after removing all the livestock and affected plants.
I was tired of pruning stems and constant algae issues so I went low tech on this scape. Lowered the lighting to 25% intensity and switched to PPS dosing. I have no3 in my tap water and the fish also provide it so I don't need to add any.
The crypts were tissue culture so they are taking some time adapting to underwater conditions but haven't shown any signs of melting. This tank has been running for several weeks now and I see new leaves on most of the plants. The wood did have a lot more buces glued to it but looked off so I moved them to my mini m (ill add a couple pictures of it below). When the MP and peacock moss grows some I'll add to bare spots on the wood.
Tank: ADA 60P mist
Light: Twinstar E series on 25% intensity for 7 hours per day
Substrate: Aquasoil
Co2: Paintball pressurized, 1 bps
Ferts: PPS Pro
Plants: Crypt parva foreground, crypt nurrii in back left, crypt undulata back right, crypt green gecko right midground, mini java fern, mini bolbitis, buces, mini pellia, peacock moss
Livestock: 5 Chili rasbora, amano shrimp, cherry shrimp, assassin snails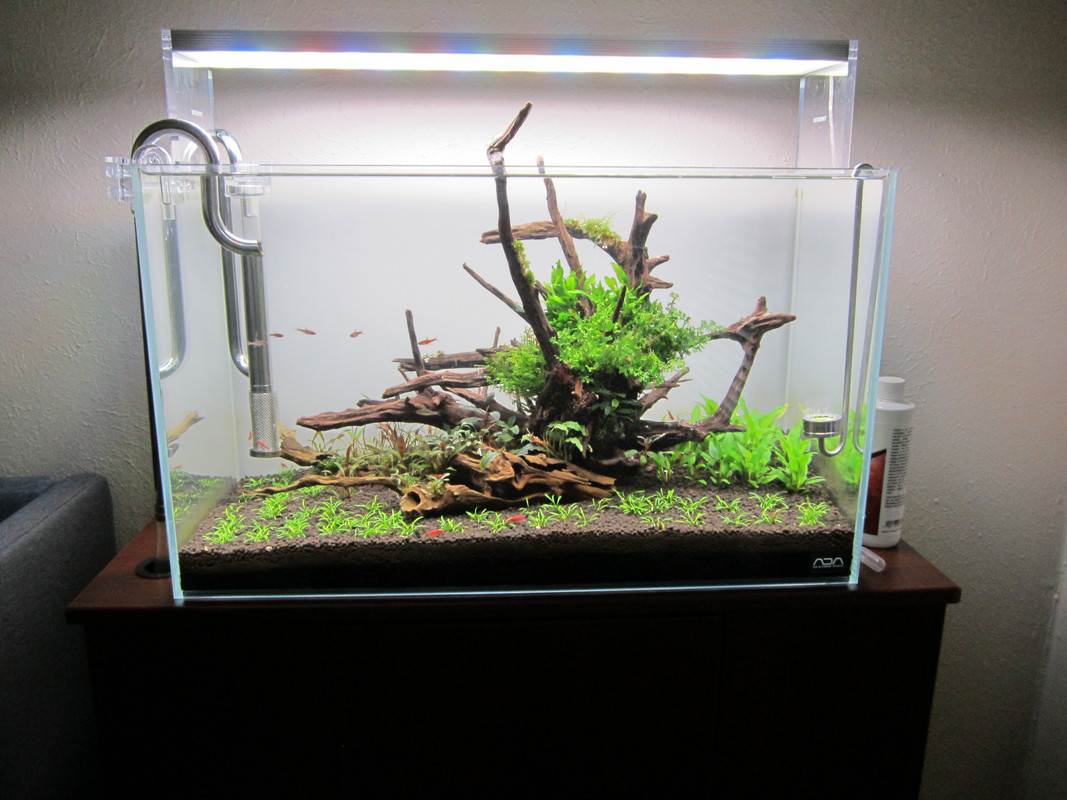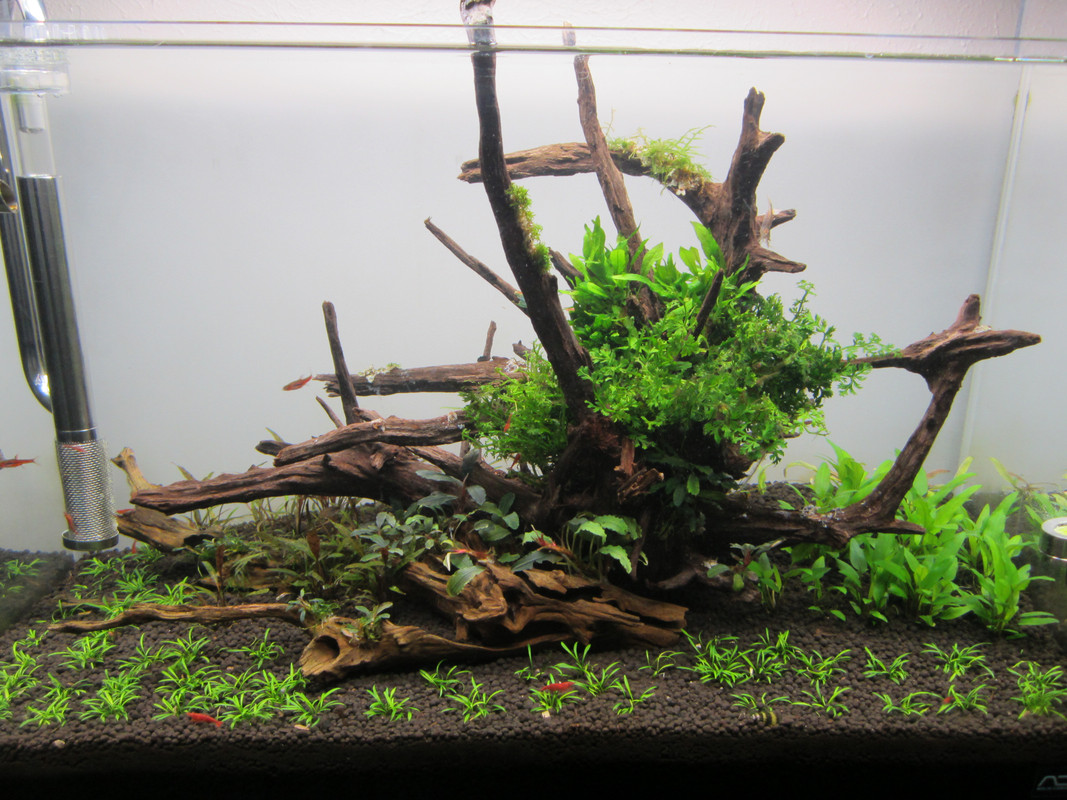 left side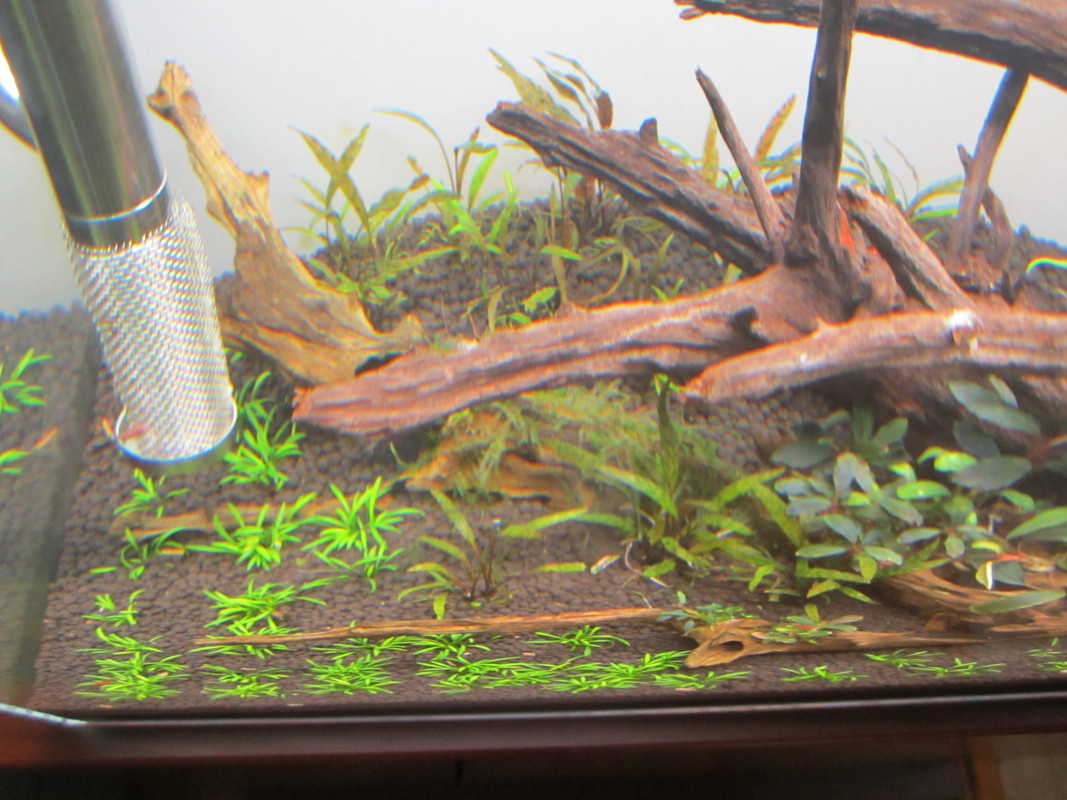 right side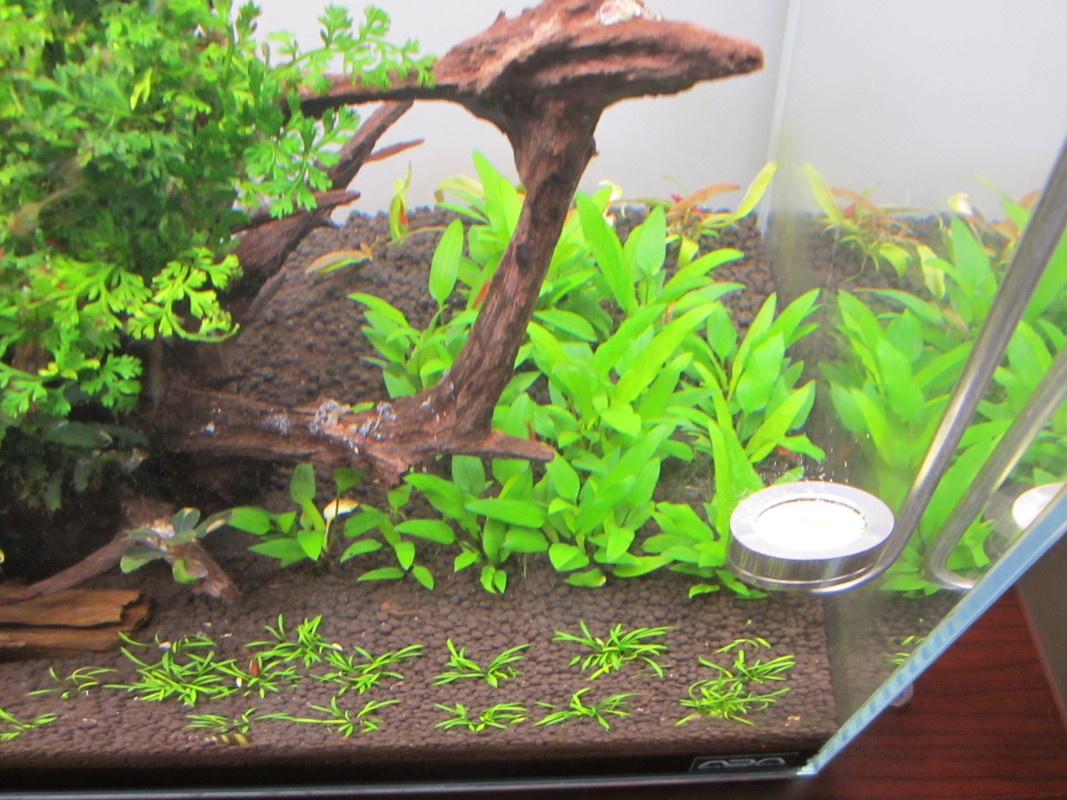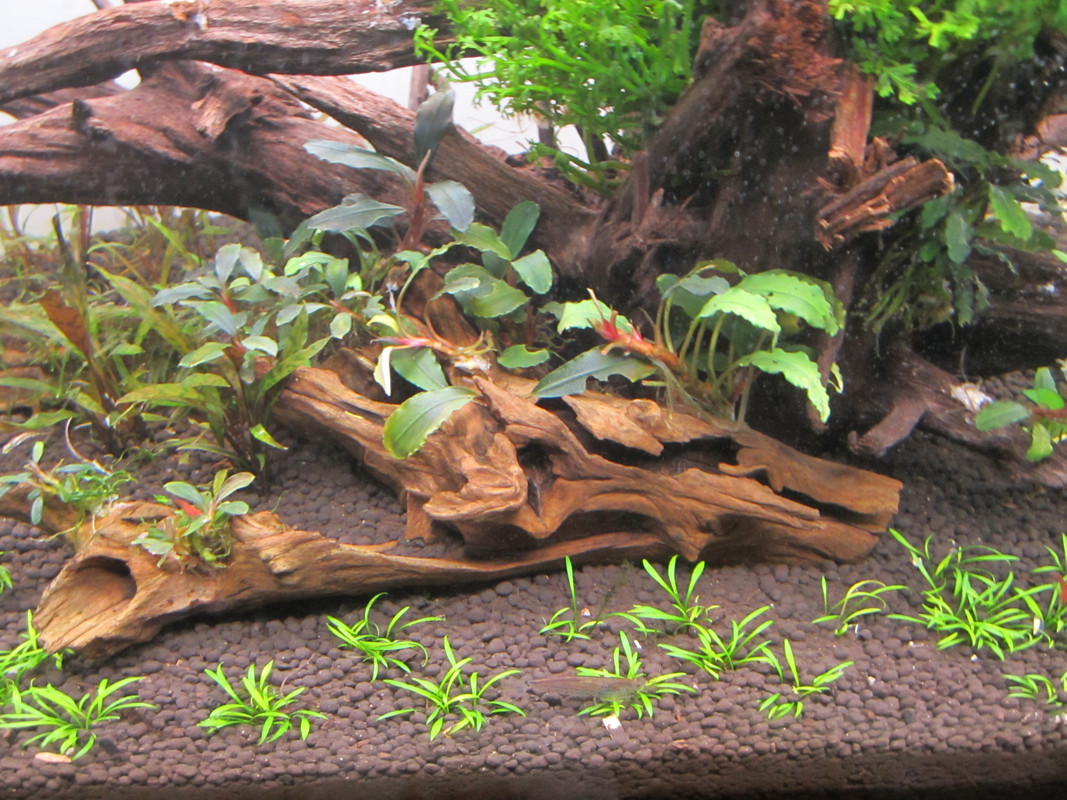 angle i normally view from the couch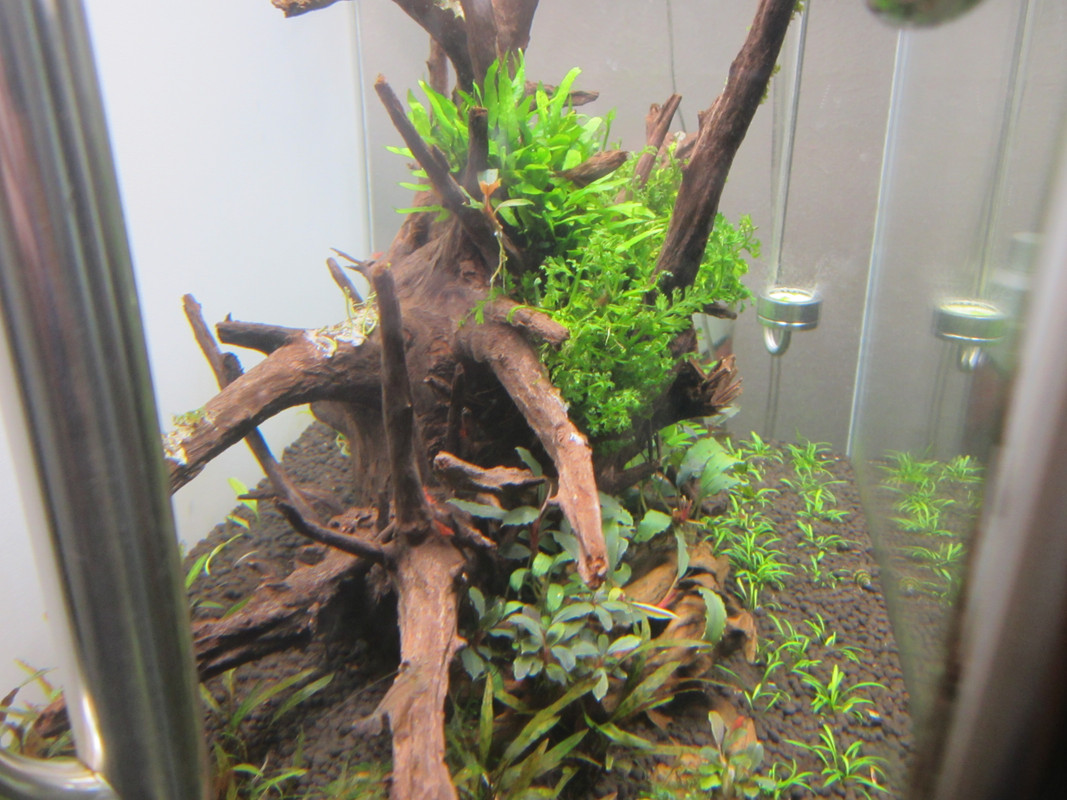 mini m