Today I purchased a used
all in one 5 gallon bow front tank
for a whopping $5 at my work. Replaced the stock filter bad with a
poly bio filter
. I also got a sponge pre filter off of an established system at work to hook up to the intake.
I know these tanks aren't the best, but since I replaced the filter I think it will do just fine.
I will probably be doing weekly water changes as well.
I went ahead and set it up without substrate today, so it is cycling currently with the established pre filter a handful of established bio balls. A ball of Xmas moss, and some baby water lettuce.
This will be a slow set up I'm in no hurry and I'm taking my time.
I will be placing an order tomorrow for some shrimp food, and some fluval stratum.
Anyway, here are a few pictures.
Filtration system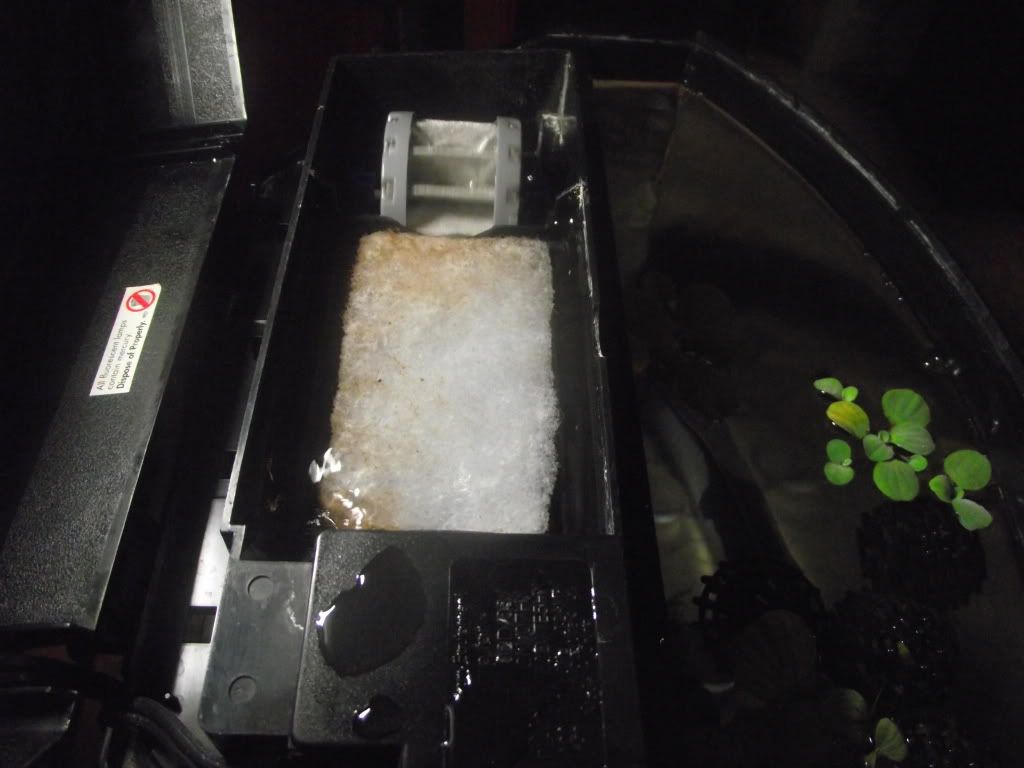 Top opened
FTS