Discussion Starter
·
#1
·
This happened overnight, one of my otos this morning pretty much had his tail ripped right off. Its dangling there but not much is holding on. If you guys remember I had posting a few weeks ago about another one of my otos I found with a chunk of flesh missing from the side of his face. At that time I never thought it could of been caused by a fish and blamed myself for putting in a sharp piece of rock in the tank.
Well there is nothing sharp in the tank now ecept for fish teeth
I have 4 pearls and I suspect one of them is the culprit but don't know forsure as during normal hours as I watch my fish I never seen aggression from them at all.
Since this is the second incident with no explanation and I can't remove the fish causing it because I don't know who it is I have decided to rehome / sell my otos as I don't want this to continue.
I have the poor oto in the fry mesh box things, he is breathing faster than normal and the area looks bad. I don't think he will make it as the other oto with the flesh wood died in less than 24 hours.
here is a pic.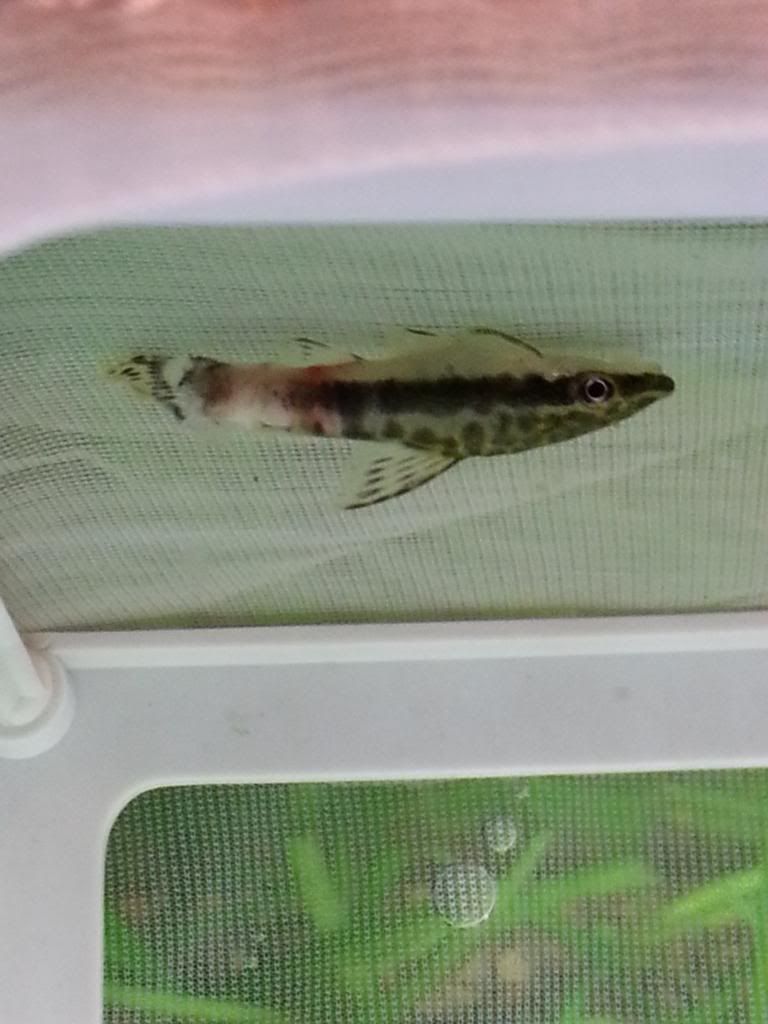 I love my otos and I am reluctant to get rid of them, even more so because of how great they have been doing in my tank besides the elusive attacker
If not the pearls then what else could of cause this kind of damage in my tank? I have no rocks, nothing has fallen, water is pristine, i have no idea. it must of been them right?!