Discussion Starter
·
#1
·
i accidentally stripped my yellow lab cichlid mom of her babies a bit early ( i confused her with another holding momma yellow lab) . i know they are more than two weeks old now though they still have their egg sac...
they are currently in a breeder net in my main tank and i've also put an aerator in the net hoping for a little water movement. i dont have an egg tumbler or the materials to build one at the moment. so im hoping that they are strong enough to survive without one.
I've notice they are moving about more when the lights are off and im checking them more than twice every hour ( im feeling like a paranoid parent atm
)
here's a pic i took earlier , i'll take a better pic tomorrow.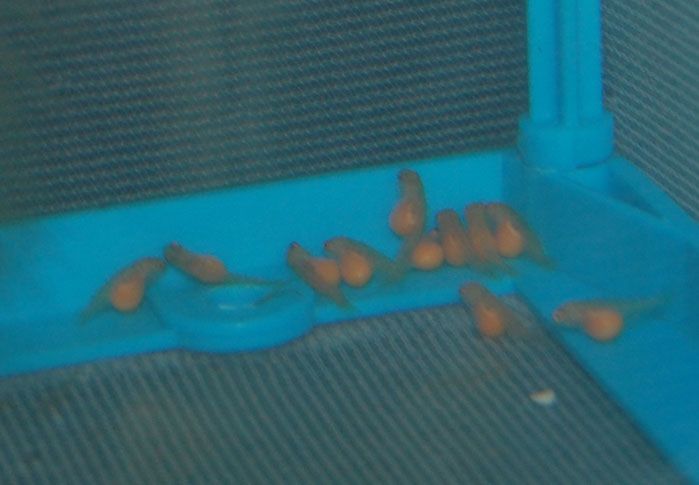 i do hope they'll make it ...