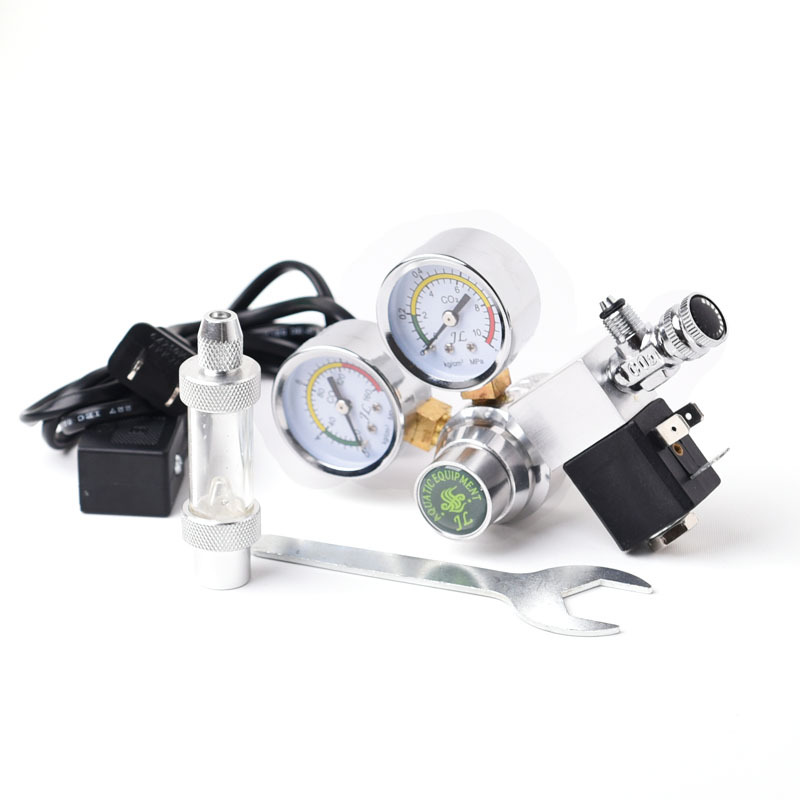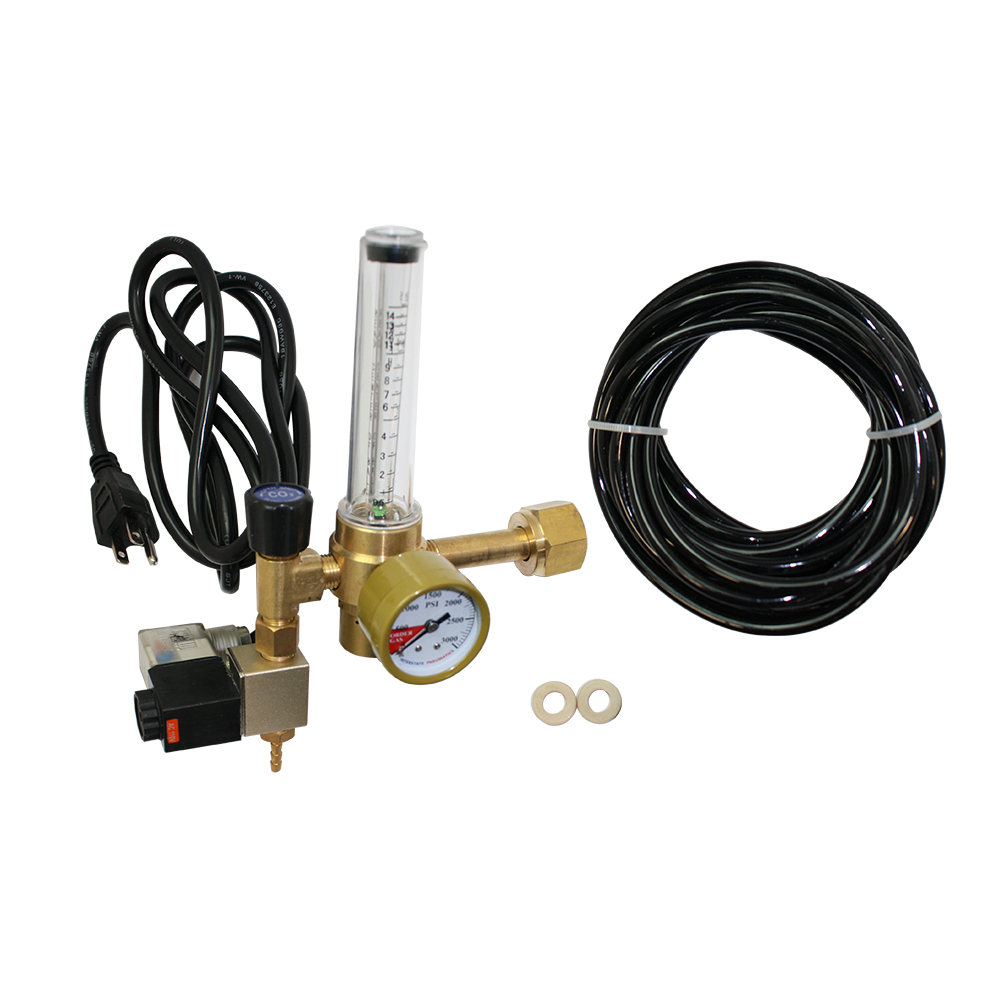 Ebay #
401116623377
111965388361
330924682316
Brand NEW
Designed with decompress pressure gate, easily to adjust, stable and accurate CO2 output.
Magnetic valve to control on/off the CO2 cylinder
Operated with timer for better control the level of CO2
Working in silent
Recommended for planted aquarium
With 110V magnetic solenoid valve
US plug
247Garden CO2 Regulator w/Solenoid Valve 110V, Forged Brass Body, Nylon Washer, 4000 PSI Pressure Gauge, 0.5-15 SCFH patiable for Indoor Gardening & Hydroponics, Beer & Wine Kegs Brewing
Forged brass body and bonnet for maximum strength with 4000 PSI pressure gauge.
Safety relief valve is set for safe operation
Sintered metal inlet filter to trap impurities w/ nylon washer included.
No soldered joints for easy maintenance. 100% Customer Satisfaction Guaranteed.
Product Description:
Interstate Pneumatics WRFCO2-S CO2 Flowmeter Regulator with Solenoid Valve. The solenoid valve is ideal to connect this device to an electric timer to automate the opening and closing of the valve at any time of the day and for any length of time. A great 3 in 1 unit providing regulator, flow guage and Solenoid valve. The regulator grow room hydroponics flow meter control. Accurately measure the flow of CO2, with this high-quality, rugged flow meter featuring self-centering flow tube and adjustable ball guide for easy use. WRFCO2-S attaches to any Co2 cyinder with a CGA-320 fitting.
Features:
Combines a precision regulator, flow gauge, and industrial solenoid valve
High quality CO2 regulator made from precision instruments
Designed for grow rooms and green houses to enhance CO2 to the growing environment
Increases the plants metabolic rate; speeding up growth rates and yields by up to 40%
A must for optimum plant production in high light intensity gardens
Pressure Relief Safety Device, Solid Brass Body and Fittings
5 ft 8" long – 110 volt UL approved 3-prong (household outlet) grounded power cord
Electrical Solenoid valve turns on and off the flow of Co2, optimizing the usage of Co2
Self-Centering flow tube keeps ball centered to assure flow accuracy (precise 0.5-15 Cubic feet per Hour settings)
Pressure gauge, brass alloy body, tank pressure gauge
Easy-to-read 1.5" Pressure Gauge 0-3000 PSI with indicator of when tank needs to be refilled
CGA320 Inlet, Maximum Inlet: 3000 PSIG
17 ft long black 1/4" tubing
2 plastic white washers
Thanks.