Discussion Starter
·
#1
·
Late yesterday afternoon I just received some really nice amazon swords from Orlando. They were healthy and I inspected them before planting them last night. This morning, I found NEW brown holes on them. See pic: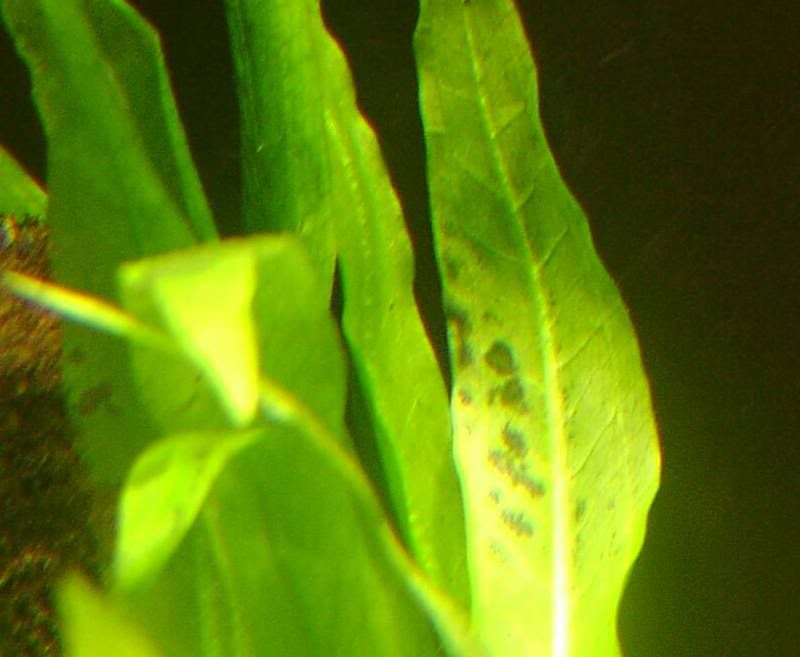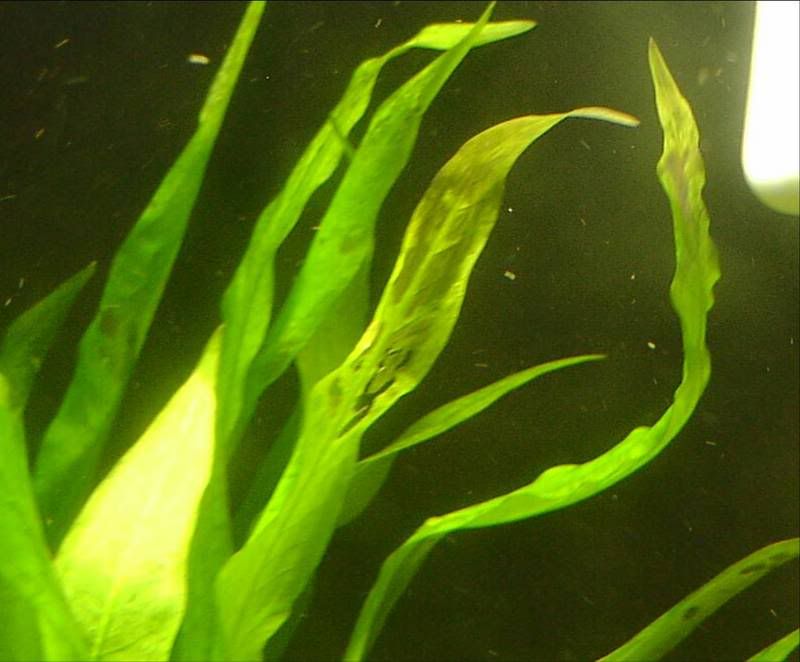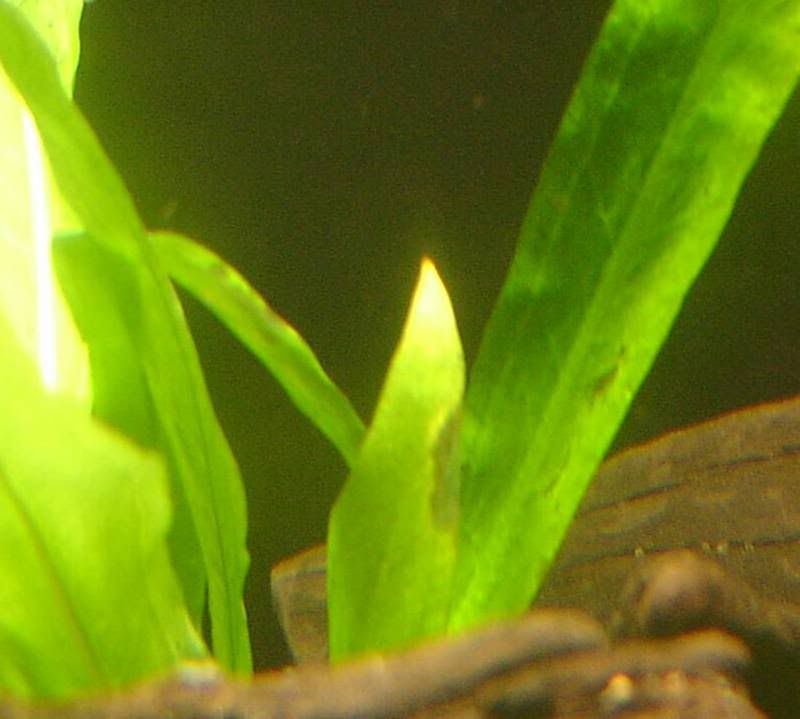 Those holes wouldn't there yesterday, Orlando's plants were nice. So they developed overnight. What could have be some powerful?
My thoughts:
Fish bites: I don't have a pleco, and those brown spots didn't look like bite marks. I don't see any fishes munching on them either.
Light: Couldn't be light, right? Cause it light didn't swithc on til 3pm today.
CO2, Fert: low tech tank, no CO2. Beside, in 24 hours?
Water: My water is very hard, could that be the reason?