Impulse buy for an office tank, purchased from petstore.com and it arrived in less than 3 days. I already had a bag of eco-complete and threw some in to gauge how much I would need. Ordered a Finnex Fugeray 12" LED fixture which I hope will be here by next week. Unsure on filter, I'm either going to use a Fluval 205 a friend gave me recently if I can figure a way to reduce flow or a HOB AC20. If I can't have a CO2 setup at work then I will likely be dosing excel. What I really need is a cover
The master plan (best case scenario):
Tank: 12" (30cm) Mr. Aqua cube
Substrate: Soil capped with Eco-complete
Lighting: Fugeray 12" High powered LED (awaiting delivery)
Filtration: Fluval 205
CO2: Paintball (limited office space)
Fertilization: Root-medic tabs and liquid ferts macro + micro
Heater: hydor inline (really depends on whether or not I go all shrimp vs mixed fish and shrimp and what kind of filter decide on)
Scape: rock vs driftwood: with a cube shape I think driftwood would look better
Flora: glosso foreground, undecided on mid and rear plants.
Possibly Limnophila sp mini vietnam, blyxa japonica and a reddish plant, maybe rotala macrandra sp Japan red, fissidens fontanus on driftwood
Fauna: 6 corydorus habrosus, green neons, possibly RCS or fire reds
Well that's the plan anyway. Here's where I am so far... (not very far at all shhhhh...)
From the right: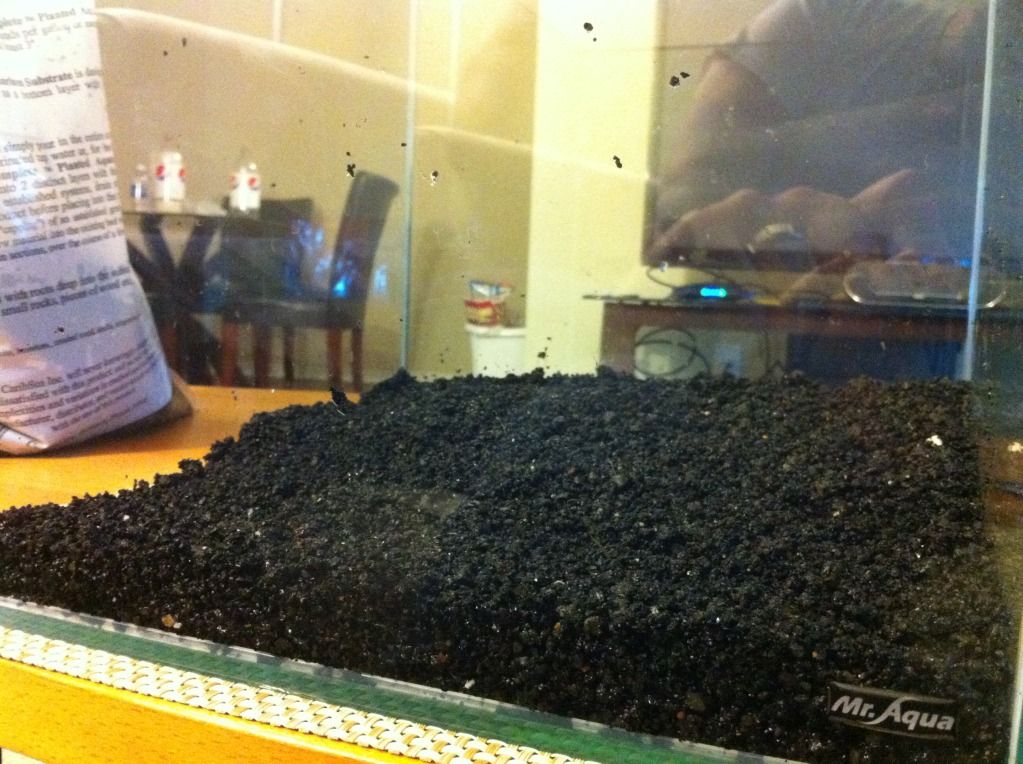 Center view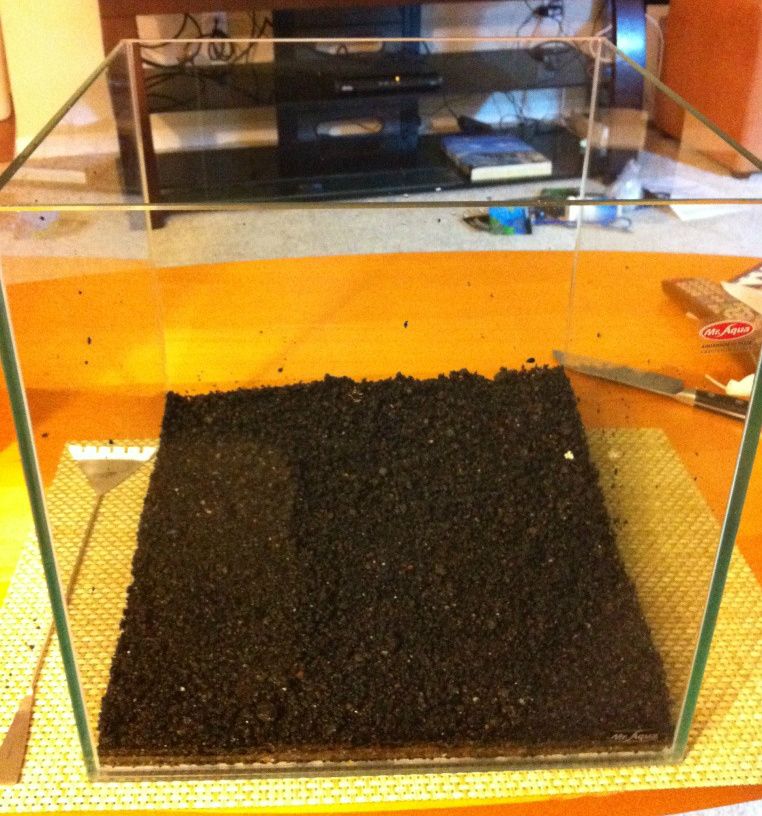 From the left...