Discussion Starter
·
#1
·
Hi, so I just wanted to know if using a 26W 6500K spiral bulb... kinda like this: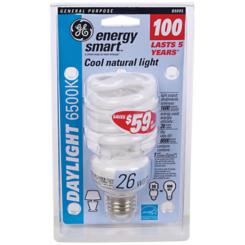 is ok to use in my fluval edge. A fluval edge is 6 gallons. I just screw it into one of these light fixture things with a clip on it....
Thought I'd use this as lighting because my small halide lights that came with the fluval edge blew out.
Is this too much light? Can I grow med-high light plants in here?
There is no CO2 injected in this tank btw.