Discussion Starter
·
#1
·
Looking to thin things out in my tanks....
I have the following for your consideration:
----PLANTS---
Alternanthera Reineckii 'Mini' = $6 per stem (most w/ visible roots)
Downoi (Pogostemon Helferi) = $4 per crown (sm & med most w/ roots)
HC (dwarf baby tears) = $10 (approx 2x2 portion)
UG (Utricularia graminifolia) = $15 (per approx. 2x2 portion)
----MOSSES----
Flame Moss = $6 (approx. 2x2 portion)
Fissiden Fontanus = $8 (approx. 2x2 portion)
Mini Fissidens = $10 (approx. 2x2 portion)
**Note** The more you buy, we can possibly work out discounts or freebies like extra plants.
Most recent pictures:
***Comparison of the fronds between Mini Fiss on left and Fissiden Fontanus on right.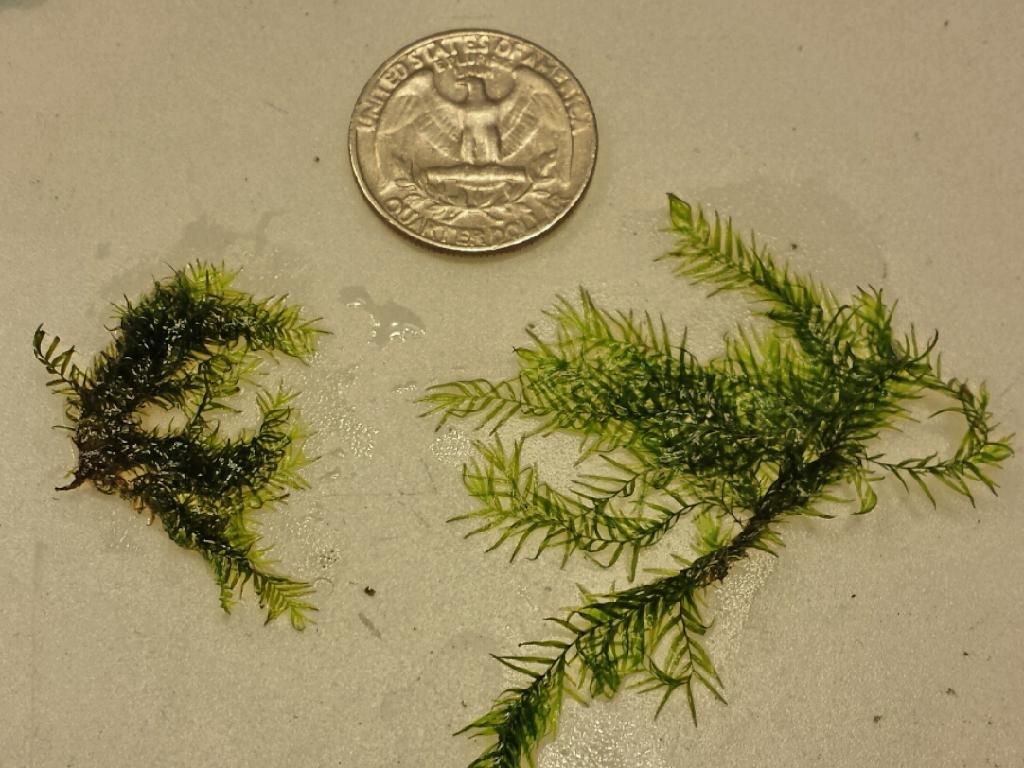 **Disclaimer** My tanks do have mini ramshorn snails which I keep deliberately. Plants are healthy with no major algae issues.
Terms and Conditions:
Interested buyer must have a post count of 10+ and preferred pTrader rating already.
Confirmed PayPal payment only. Shipped only in the cont. US. No PO Boxes please.
Minimum $10 purchase (not including shipping)
I'm not responsible for lost or damaged packages due to shipping mishaps or if you left the package sitting in a mailbox too long.
Mind your weather! I'm not responsible for dead plants because of extreme temps!
Shipping is with USPS priority mail - small flat rate is $6, medium flat rate is $13... anything larger, we'll have to discuss options.

>>>>>>>>>>PM me if you have any questions or for PayPal info. Thanks for looking :biggrin: