Discussion Starter
·
#1
·
But first I need to decide on a tank lol. This will be a medium tech tank (prob co2 added), priority will be the fish—discus. I'll have the tank up and running for months and stable before adding about 7 large adult discus.
I'm looking at either a standard 90 gallon and stand, which I'd have multiple canisters on, for about $900 or so total, or a Red Sea Reefer 450 (73g and 18g sump), $1600. I know the reefer is for saltwater, but the low iron rimless tank is gorgeous and the sump just makes for plenty of filtration options and easy maintenance--along with hiding equip...the 90 however has additional real gallons, plus I'd feel better leaving it on a vacay over a sumped tank. I'm absolutely torn lol
Money aside (I've saved up significantly for everything), can anyone lend a hand with pros and cons from your view? Any insight is appreciated!
I do like to run a bit overcrowded, with heavy filtration. Planning on:
7 discus
7 congo tetras (still undecided, sometimes a bit too rambunctious for the discus)
8 rams
25-30 cards
10-15 rummies (or maybe just all cards)
Combo of Kuhli loaches, cories, & SAEs, no more than 10 total
And for fun, some pics of the discus before (3yrs ago). I can't however find pics of the tank after finally stocking 
Old Grow Out Tank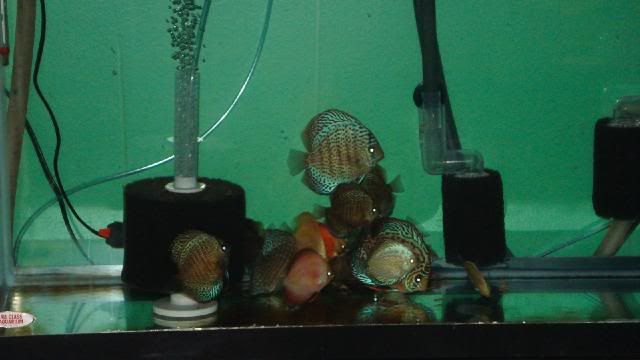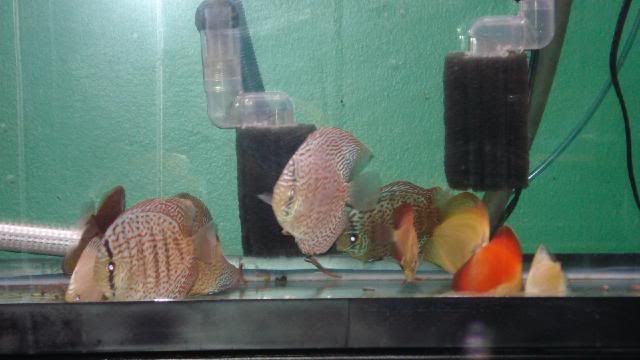 72g Display tank (eventually also had cards, rams and a clean up crew)