Hey Everyone! This is currently my third tank in my room which is my first iwagumi attempt. For this tank, I will heavily rely on the use of plants to create a sense of depth. The tank is relatively narrow which posed a challenge. Please let me know what you guys and girls think!
roud:
Tank Specs
Tank: TruAqua 8.6g with black vinyl background
Stand: Biocube 29g Stand
Light: Finnex FugeRay Planted+ 20inch
Filter: Eheim 2213 with Lily Pipes
Co2 Injected: 20lb Tank/Aquatek 6 Outlet Regulator
Substrate: ADA Amazonia 3L Powder & Normal, ADA La Plata Sand
Hardscape: Seiryu Rocks
Flora:
Still TBD
HC Cuba, UG, Riccia, Mini Pellia, Fissden Fontanus, Mini Xmas
Fauna: Either Taiwan Bees or a small school of CPD's
February 6, 2014: Rescaped, Planted HC, Hydrocotyle Japan, and Riccia... DSM officially begins!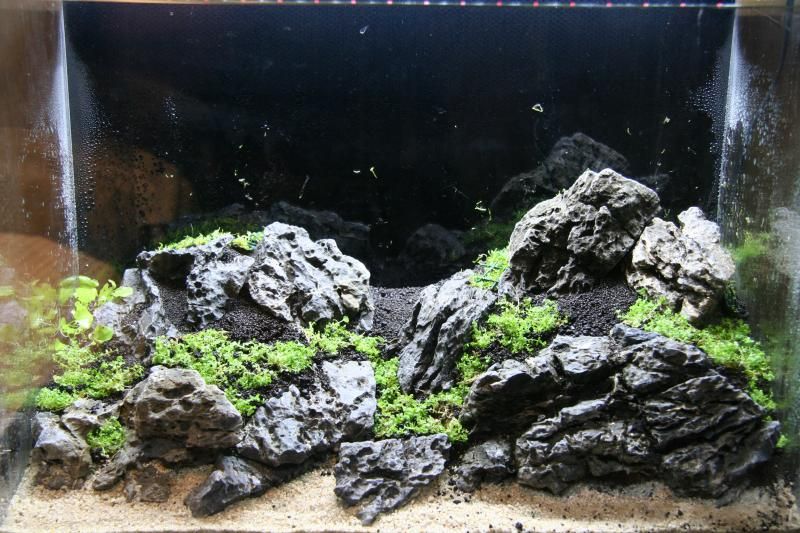 February 2, 2014: Tank vinyled and Hardscaped! :bounce: