Discussion Starter
·
#1
·
We are VERY proud to announce that we now stock Tropica Aquaculture Plants!
Tropica has long been regarded as the leading supplier of high quality aquatic plants around the world. Favored by legends such as Oliver Knott, Takashi Amano, and James Findley. These are beautiful pest free tissue cultured plants grown at the Tropica nurseries in Denmark.
We will have more and more variety to choose from as this gets going. So if you have questions on what is available now please call the store at (770) 321-8404.
For more information please visit the link below...
www.tropica.com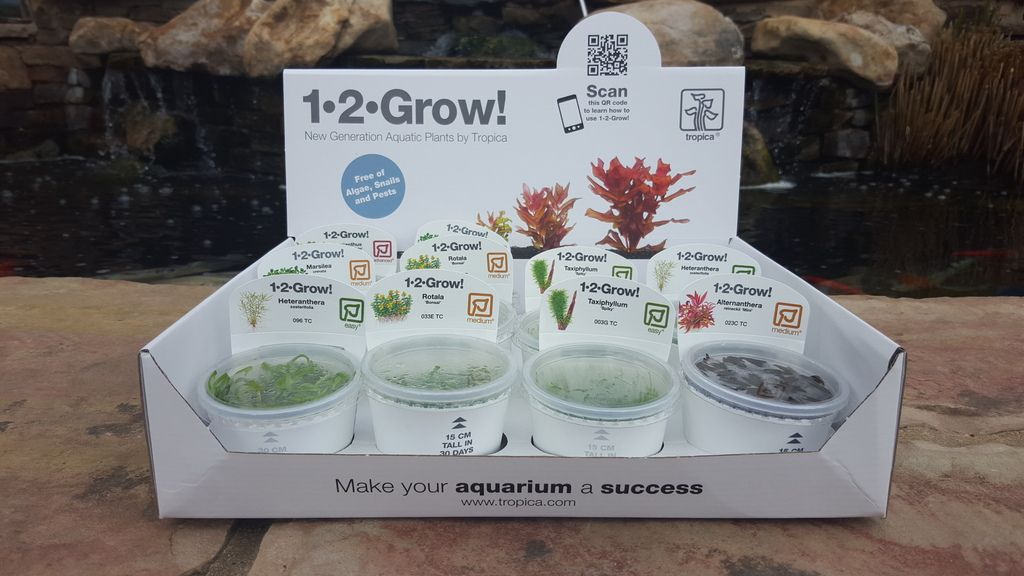 We also got a new shipment of Mr.Aqua tanks...
-
MA-730_12
"Serene Baby" 1.5g Bookshelf Tank (12"x4.3"x6.3")
-
MA-730
"Serene" 12g Bookshelf Tank (35.4"x8.3"x9.4")
-
MA-110
"Harmony" 7.5g Bowfront Tank (18.1" 9.4"x10.2")
-
MA-720
"Luminous" 17.1g Tank (23.6"x11.8"x14.2")
-
MA-716
"Chic" 11.4g Tank (18.9"x11.8"x11.8")
-
MA-750
"Exquisite" 22g Tank (35.4"x12"x12")
-
MA-821
"Passion" 32.1g Tank (23.6"x17.7"x17.7")
More Information:
Rimless Glass Aquariums |
Jakub