Discussion Starter
·
#1
·
I had all my Yellow and CRS in my 30C but decided to head a different direction with that tank so I needed a place to put my shrimps. Decided instead of trying to put them in one of my other tanks I'd throw together a breeder style tank with stuff I had lying around.
10 gallon tank
CFL spotlight from Lowes
Fluval Shrimp Stratum
AC30 HOB filter
Tom Mini Rapids canister filter
50w Heater
ShrimLab mineral rock
Java Moss
Water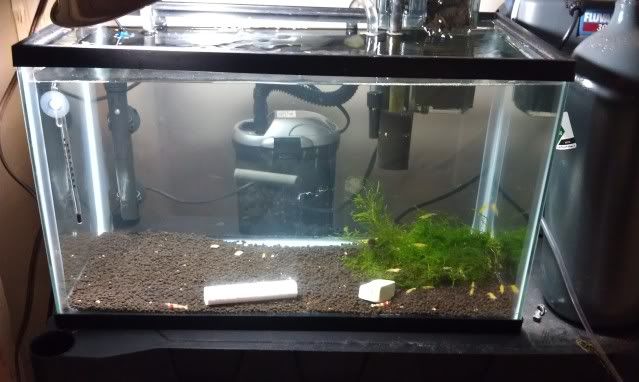 I wanna put a sponge filter in this tank instead of the canister and HOB. Need to buy one. Any suggestions or tips from shrimp keepers? I wasn't running a sponge the AC20 on my 30C and when I opened it up and pulled out the media tray there were about 15 yellows crammed in the bottom. No idea how long they were in there.