here's my main display/shrimp tank. It's been running for about 6 mo. this was my first planted tank so scaping wasnt planned too well ahead
SIZE:15gal ish?? idk lol the lfs guy told me it was 55gal, and everything they say must be true!
FILTER:rena xp1
CO2
ressurized co2
LIGHTING:zoomed aquasun 2x24w
SUBSTRATE:stratum
FERT:kent's marine proplant & iron and manganese. im too lazy to do ei but i've found this fert to be AMAZING!!! or atleast works for what im doing.
FAUNA: betta, RCS, otto, 1 amano, and recently...RAMSHORN!!!!!
FLORA:asian ambulia, DHG, anubias, and a crypt(can someone help me id it, it turned out a foot larger then i thought lol)
about 1mo in
removed the crypt. it literally took over half the tank. my mistake thinking it was a smaller strain. just recently noticed little plantlets that was left over
yea there's actually a chunk of wood in there somewhere lol
anubias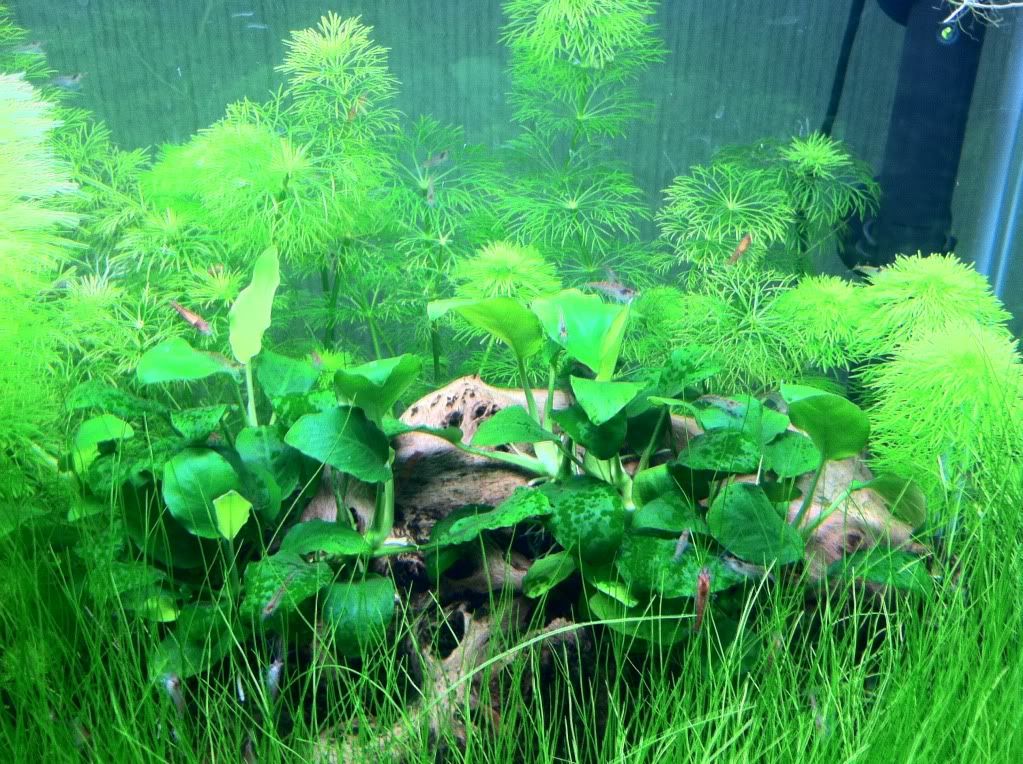 side view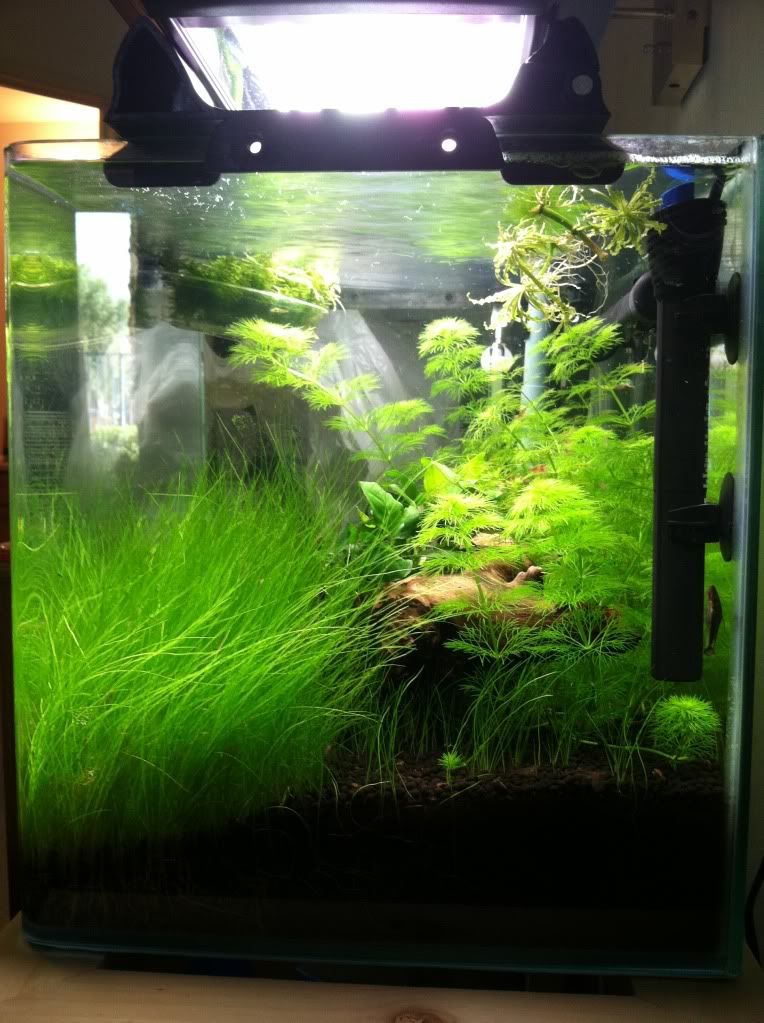 downoi. im afraid of it melting so it's staying afloat for now :red_mouth
xmas moss i got from a trip to the nature aquarium store in la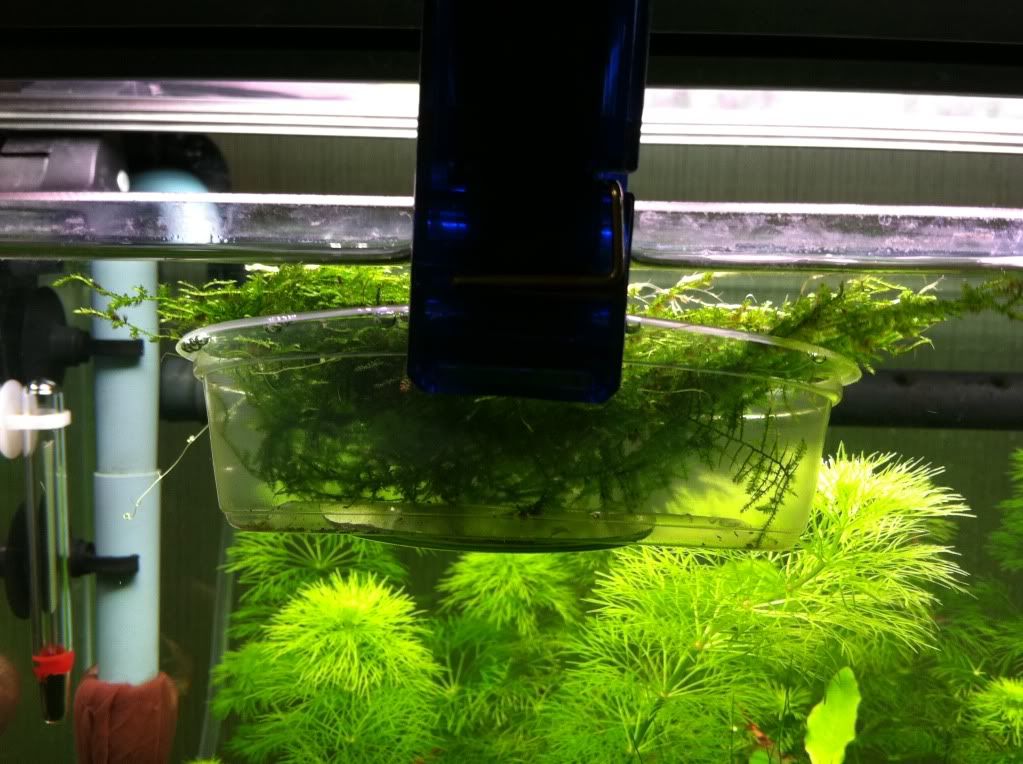 My betta, he love stalking the shrimp during feeding time :icon_frow
DUN DUN
DUN DUN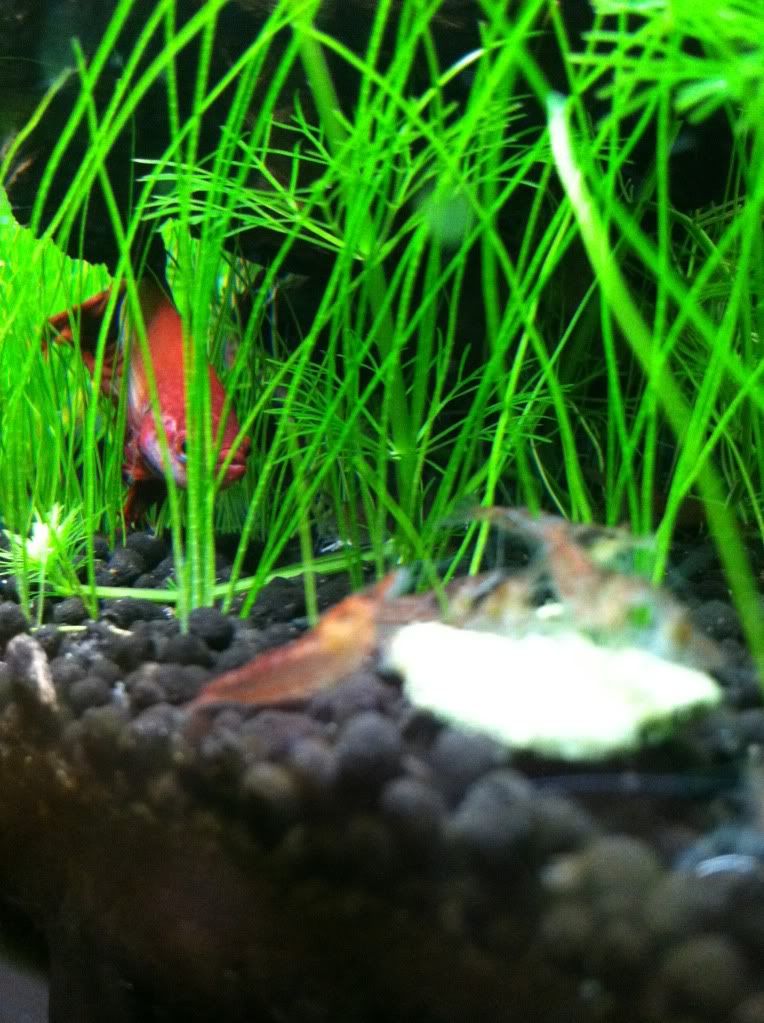 DUN DUN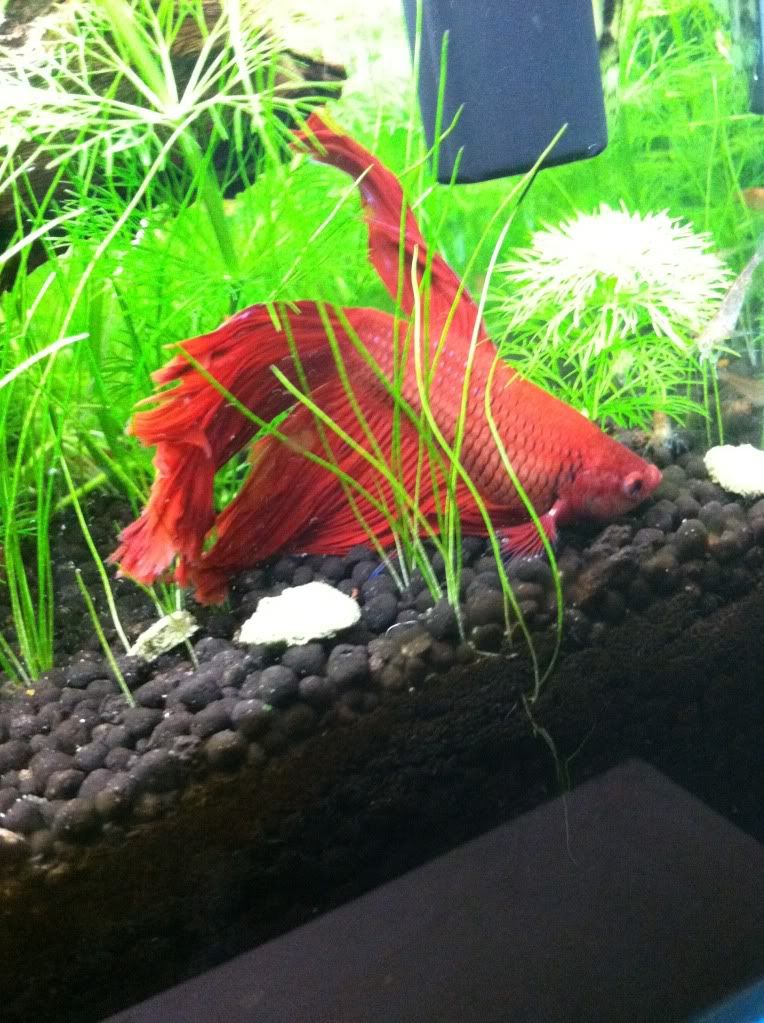 I need help id this snail, i've never had snails before so im assuming it came from the downoi and or moss.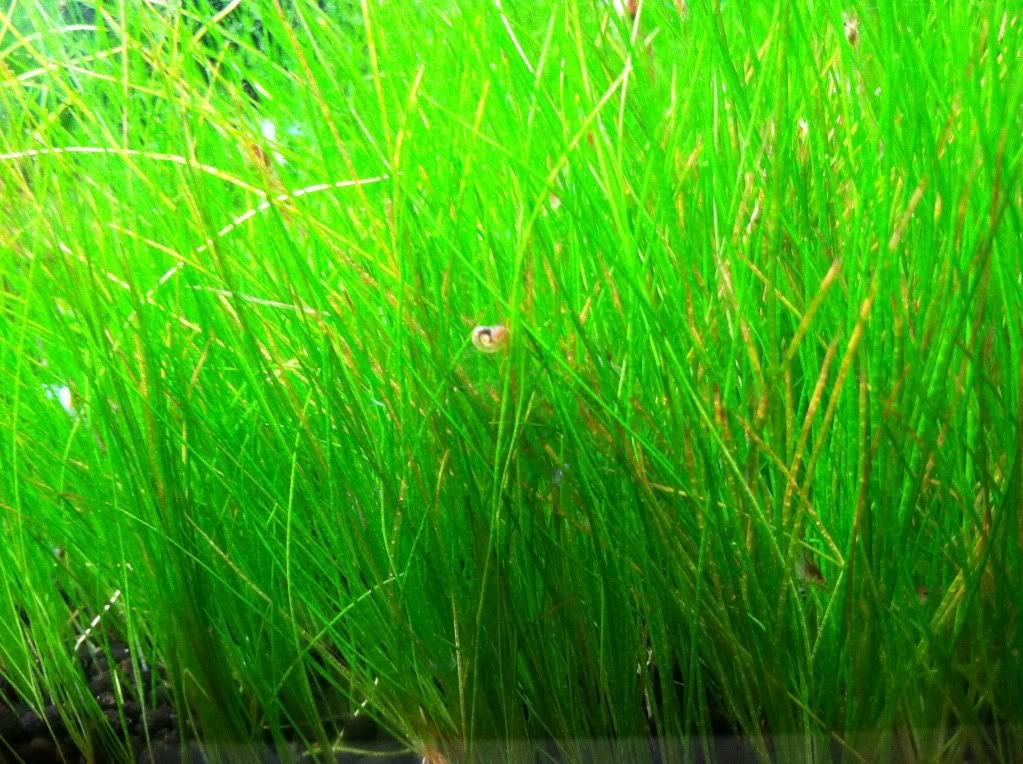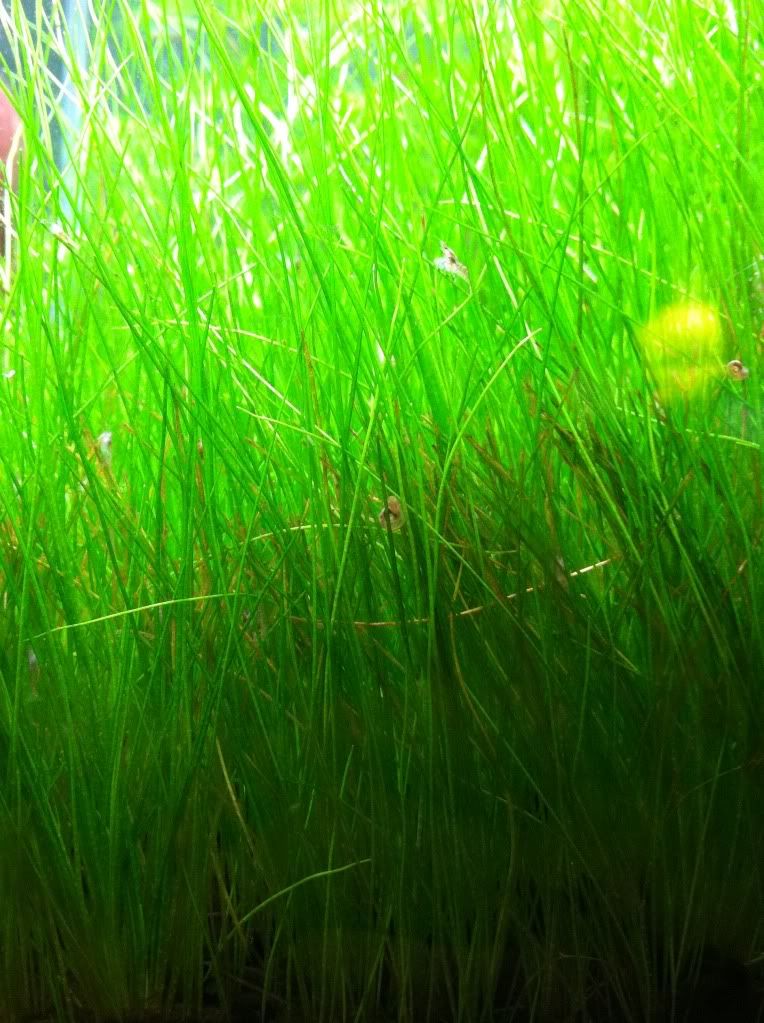 my counter :icon_wink
fert n co2, never had an issue using kents, so im sticking with it