Discussion Starter
·
#1
·
It's been about a month since I first set this up and it's gone through a few iterations since then; I know it will go through a few more in the next few months. Here it is as it stands today.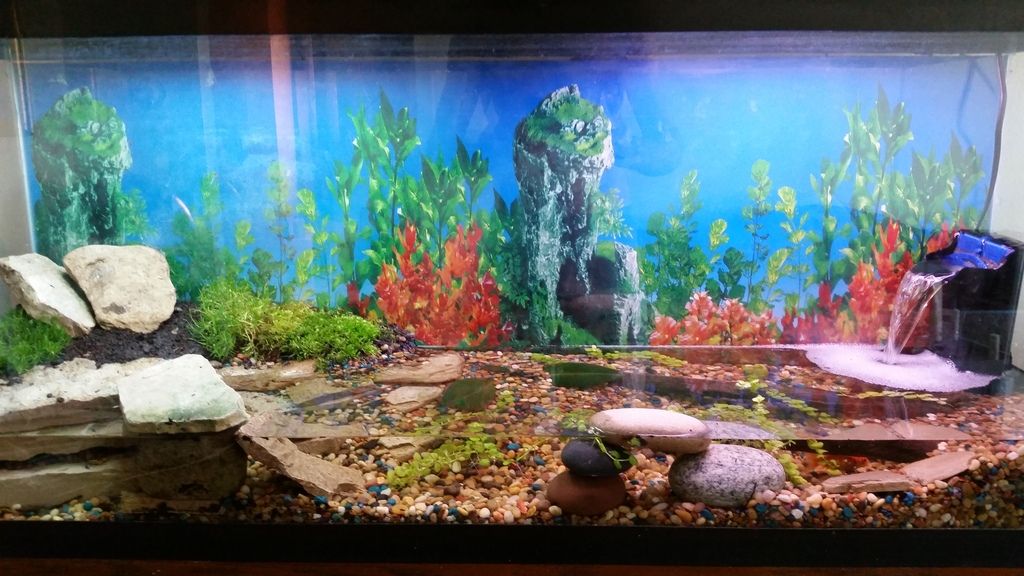 I'm really hoping to get advice, critiques and just General help as I build this up. I've never had a pet fish before, let alone an entire ecosystem. Any and all advice is welcome, just try not to be too harsh with me, unless the lives of my fish/amphibians are at risk!
Lighting would be a nice place to start. I have two 18" fluorescent fixtures, one with a zoomed 10.0 active uvb bulb (15w) and one terrible old bulb I the other that needs to be replaced. Any recommendations for a really good grow bulb?
I'll update this thread regularly with my successes and failures.