Hi, I've been lurking for forever and have had my current 29g tank up and running for about a year now. It used to be planted a lot heavier with various stems, but I've had the CO2 off for the last few months with lower lighting while i try to decide how to rescape it.
The tank currently looks like this: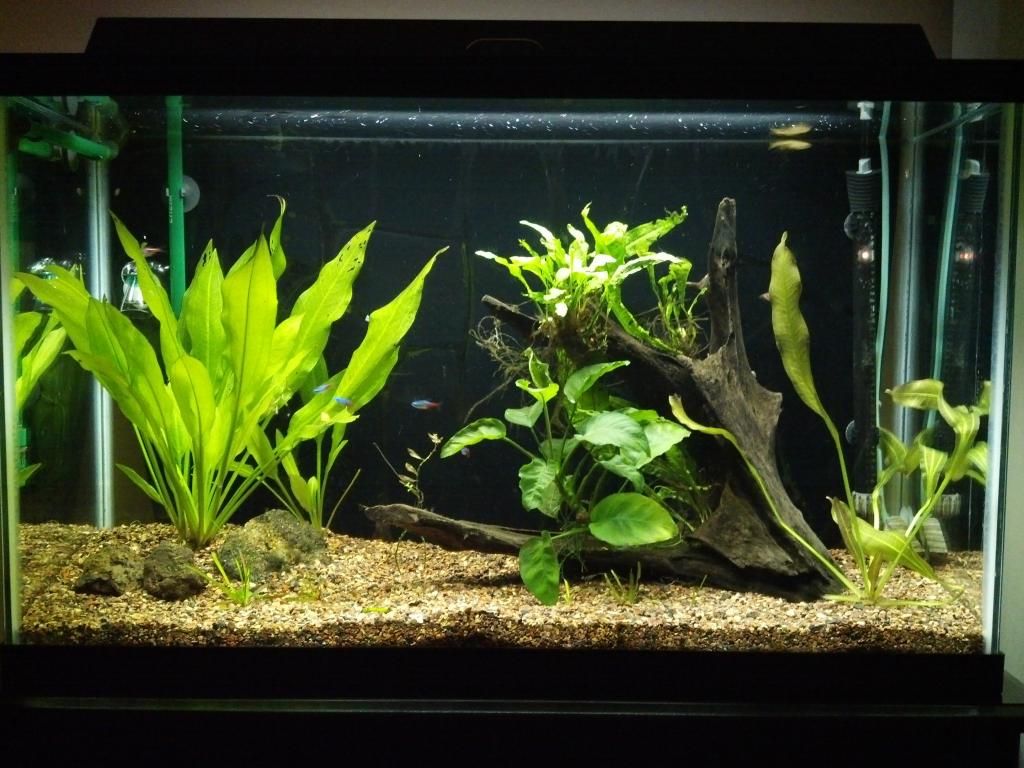 My plans are a medium tech tank, since it's set up with the following:
Eheim 2213
Coralife dual T5NO fixture in addition to a single T8 fixture
DIY CO2, soon to be a paintball CO2 system.
Florite substrate.
For the new layout, I'm thinking I may not reuse the driftwood piece, singe I think its a little big for the tank. It actually looks smaller than it is in the picture for some reason.
Here's a quick hardscape layout I tried in a spare 29G tank with some stone I have. I have tons of these rocks so I can add mroe if needed or look for different sizes/shapes.
I was originally thinking of a hardscape similar to what I did above, with tall stems in each back corner, smaller midground plants in the middle and in front of both rock formations, and then a low carpeting plant in the center open space. I'm just not sure how the black ricks will look with the brownish colored flourite substrate.
Possibly something similar to this layout: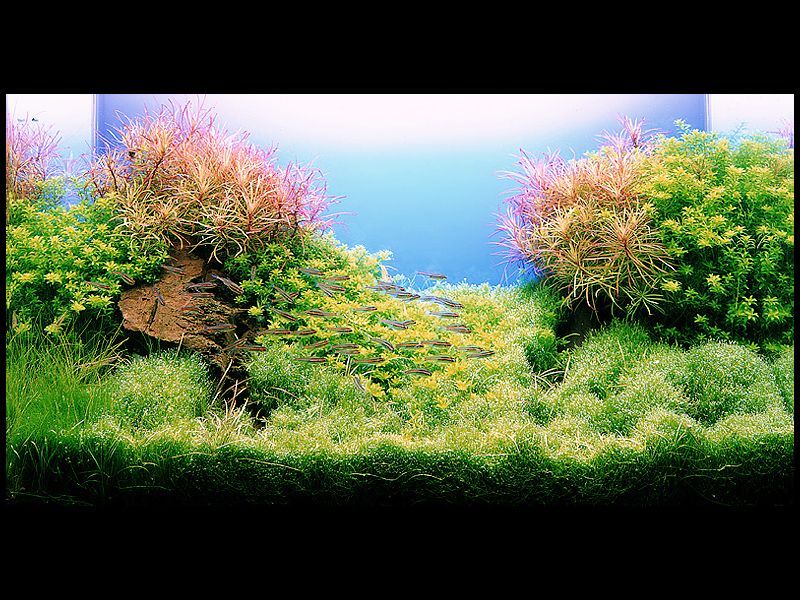 I really have no idea what would work best and I may still use the driftwood if I can come up with a better layout. I think part of the problem right now is the plants I'm using are too large and have leaves to large/broad for the tank size so tehre's no depth to the layout.
Anyway, I'm open to just about any suggestions, so any advice would really be appreciated.
Thanks,
Rob