Hey Guys,
Recently a friend of mine approached me asking if I could take her sick fish. I said sure but was not expecting what she gave me... A close to 20 year old parrot cichlid. She has owned her since 2000 when her parents got her the fish from a family friend. So it was already 2-3 years old atleast at that point. She came to me with a serious bladder infection and couldnt even right herself. She still isnt totally cured but is doing much much better since I got her a 5 days ago.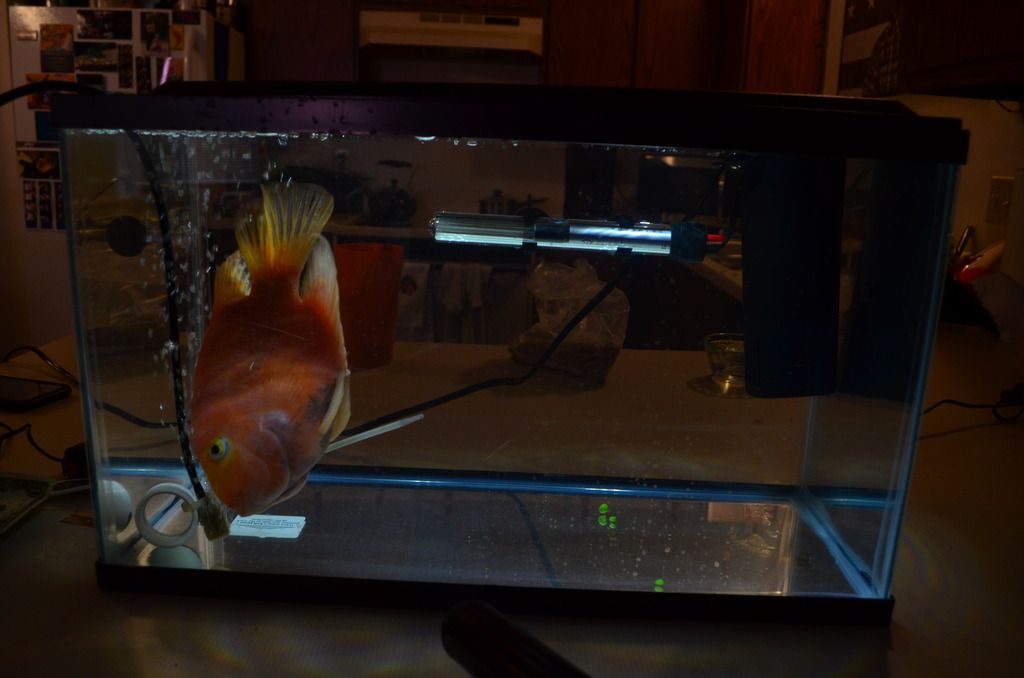 I have had a 55 gallon tank (my first ever aquarium) set up for going on 9 years now. Its had a multitude of different fish and set ups as a whole. Piranhas, oscars, cichlids, but I settled on a peaceful community tank about 6 years ago. The tank looks not so great right now as it needs new bulbs and experienced a very near catastrophic situation involving co2 overdose when I was on vacation. Here it is now...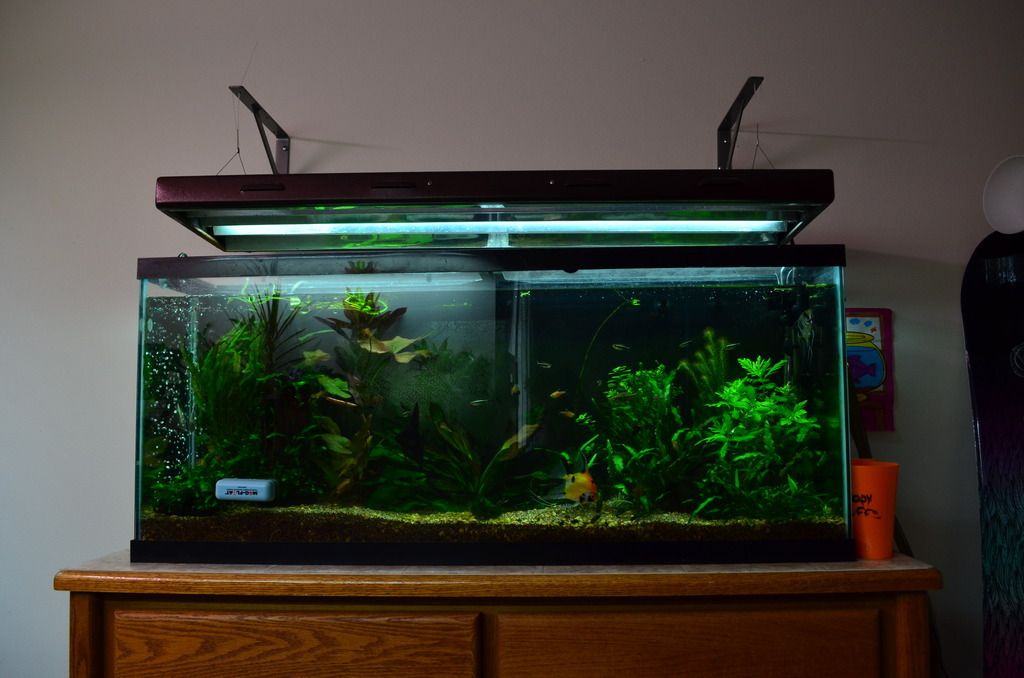 The plan is to switch the 55 over to this 50 gallon cube that I had initially bought to set up as a reef tank. (Ive had many saltwater tanks, at one point over 600 gallons in frag tanks) I built a ghost overflow for it, and am in the process of figuring out how I will build the sump for the newfound freshwater application.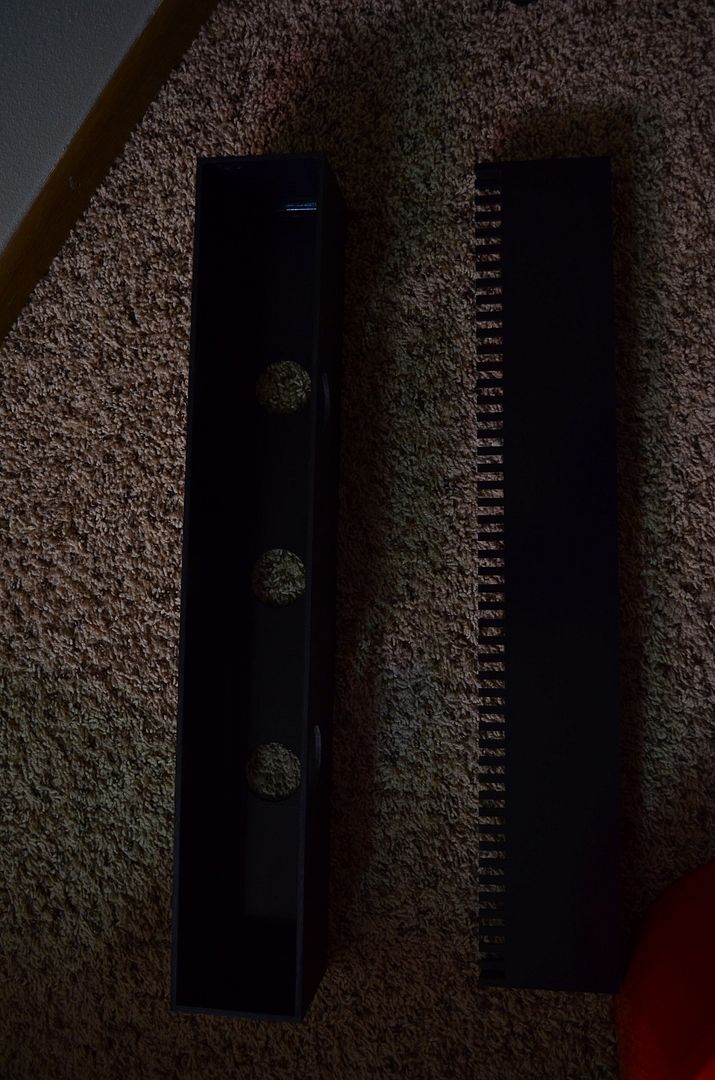 I apologize for the dark pictures. My speed light didnt want to play nice with my camera for some reason today... Here is the corner my 55 is in. As you can see my girlfriend has a serious plant addiction and in the last year has fallen in love with planted aquariums. Its only fitting to set up a proper tank and get serious...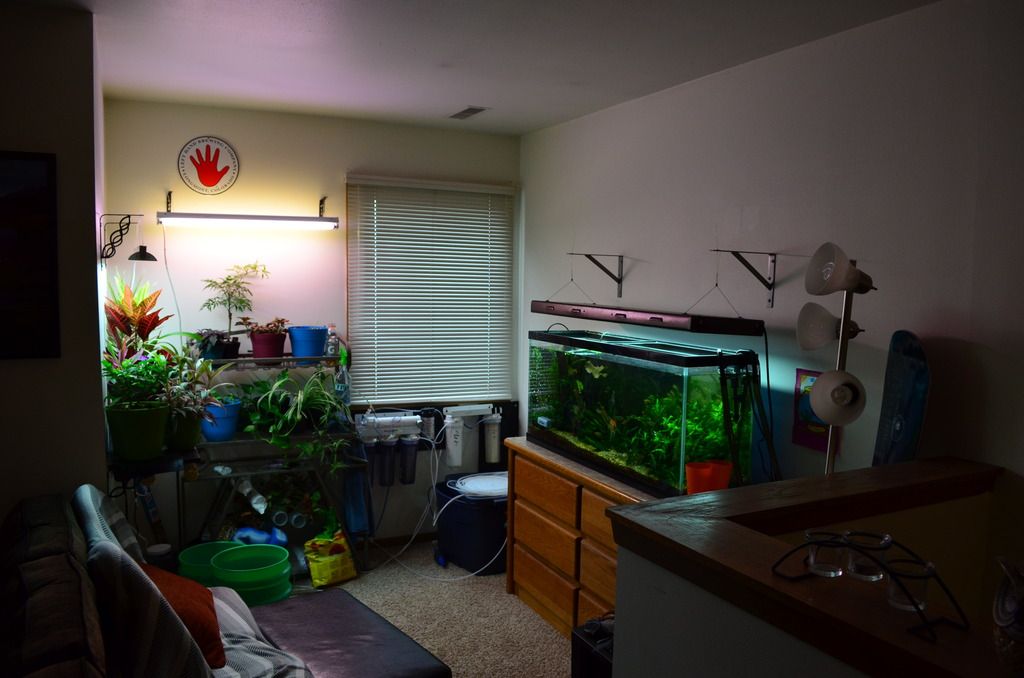 Thanks for looking! Ill post as I get what I need in the mail to complete the build!