First and foremost, please check out my marketing video. And by my marketing video, I mean this guy's local commercial.
CLICK HERE!
With that business out of the way, let's get to the good stuff. All this equipment has to go! I plan to charge actual shipping on the larger stuff since I've been way too generous in the past. Most of it is new or like new. Let me know!
List:
*NEW* Eheim Liquidoser ($55 Shipped)
*NEW* Eheim Auto Feeder SOLD
MTC Pro Doser SOLD
2x55 Watt PC Retro Kit ($65)
2x18 watt PC Fixture SOLD
Aquatec 6800 Booster Pump SOLD
Hagen CO2 System ($15 Shipped)
(2) 400 watt Hydor Heaters SOLD
(2) Mag 18 Pumps ($75/each) 1 SOLD, 1 STILL AVAILABLE
Fluval 404 SOLD
Tetratec PF350 w/ Heater ($30)
Loc Line Fittings ($25 Shipped) SOLD
Eheim Liquidoser ($55 shipped): I opened it up and played with it for a few minutes. Never been used.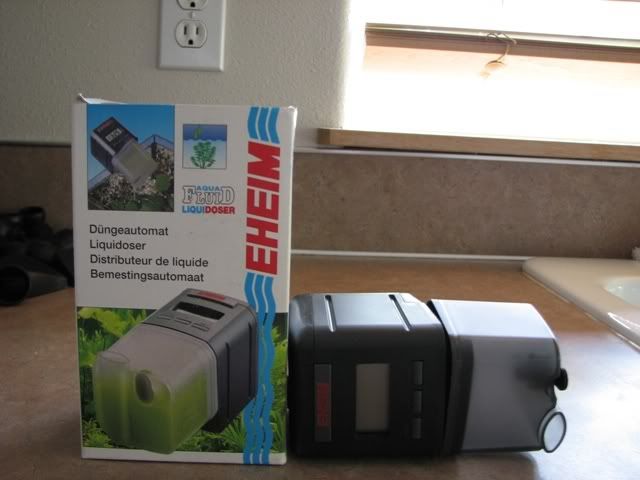 Eheim Auto Feeder
SOLD
: Same deal. I opened it to test it, but has never been used.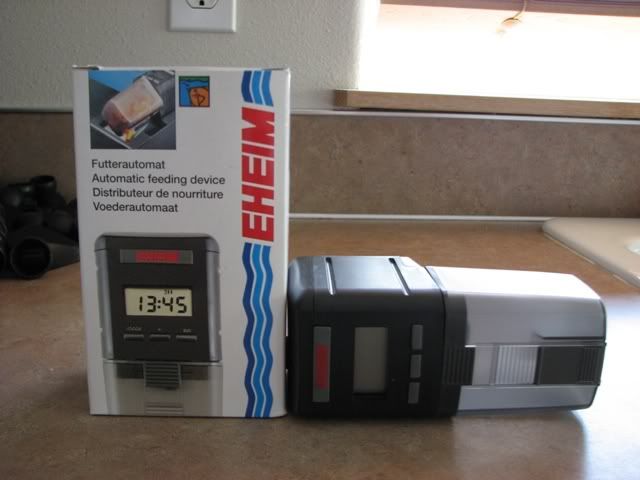 MTC Dual Pro Doser
SOLD
: This is the jewel of the sale here. These haven't been made for some time, but I consider them reliable, accurate, and of the highest build quality. All you need is an air pump and a timer. Very light use.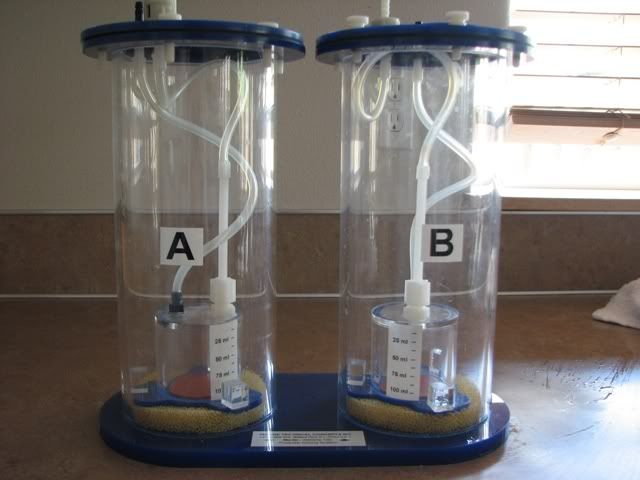 PFO PC Retro Kit ($65): Includes 2x55 watt ballast, one endcap (can buy another from Marine Depot for $16), one daylight bulb, and (2) 24 inch reflectors in a DIY hood.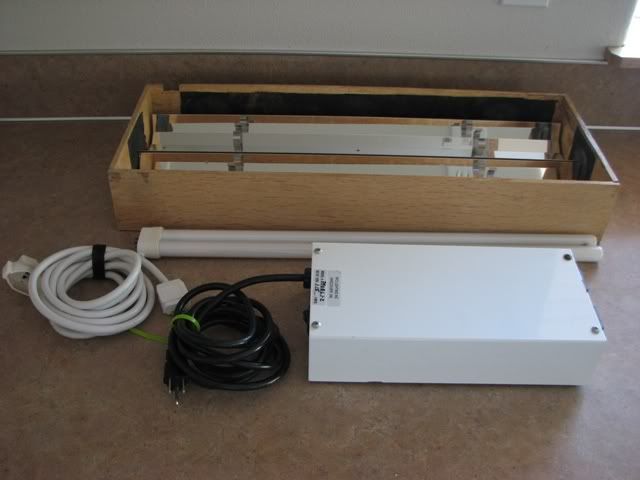 2x18 watt PC Fixture
SOLD
: This was part of a Viaaqua kit, but the tank cracked, so this is all that's left. 2 daylight bulbs and 1 actinic bulb included.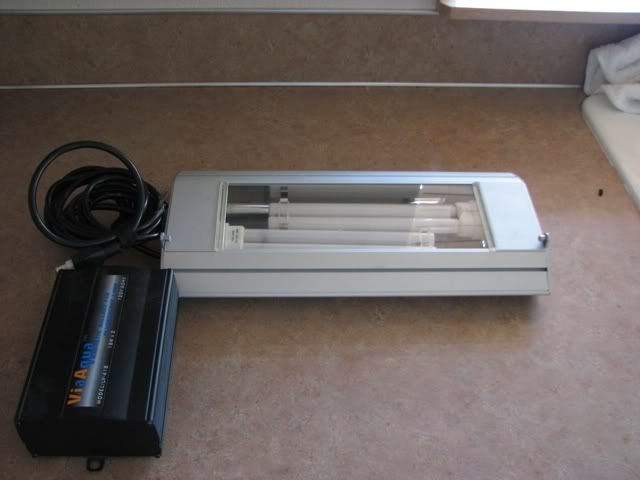 Aquatec CDP-6800 Booster Pump w/ Power Supply
SOLD
: This boosts the incoming pressure for an RO filter. Great pump to increasing output from your RO filter.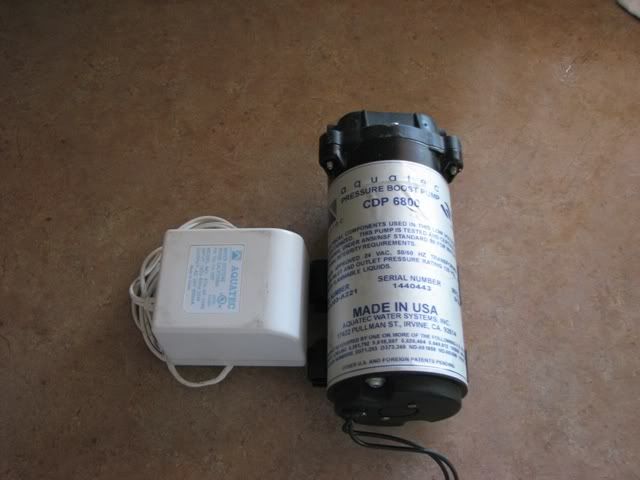 Hagen CO2 system ($15 shipped): Tried and tested. Get this outta here.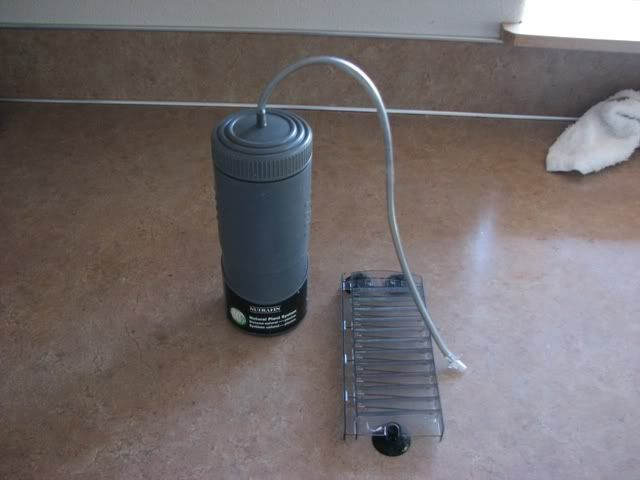 (2)x 400 watt Hydor Heaters
SOLD
: Not much to write about. Great heaters. Kept my 300 gallon @ 80 degrees all winter without a hiccup.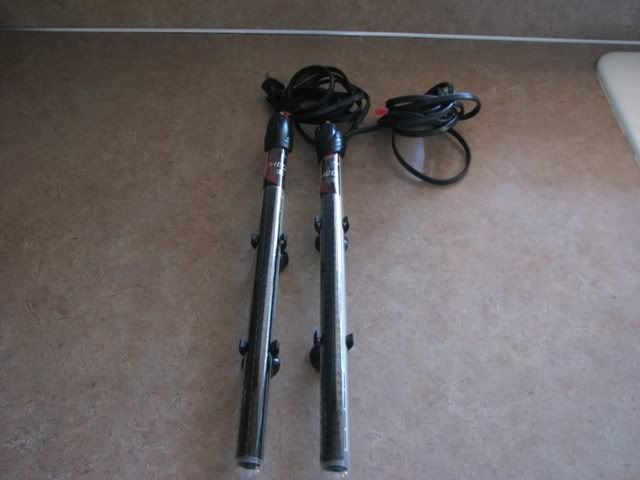 (2) Mag 18 Pumps ($75/each)
1 SOLD, 1 STILL AVAILABLE
: Very light use. Only used in freshwater, few on/off cycles, and never throttled back. Warning: These things are boat anchors. Shipping will probably be $12-$15.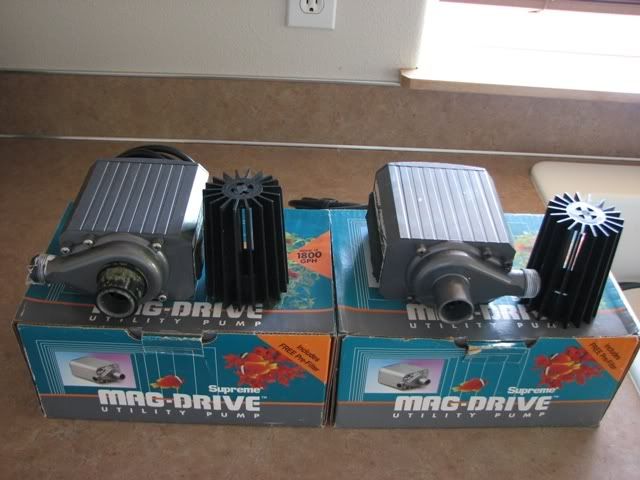 Fluval 404 Canister Filter
SOLD
: Only about 2 months of use. All parts included, but you'll likely need new tubing.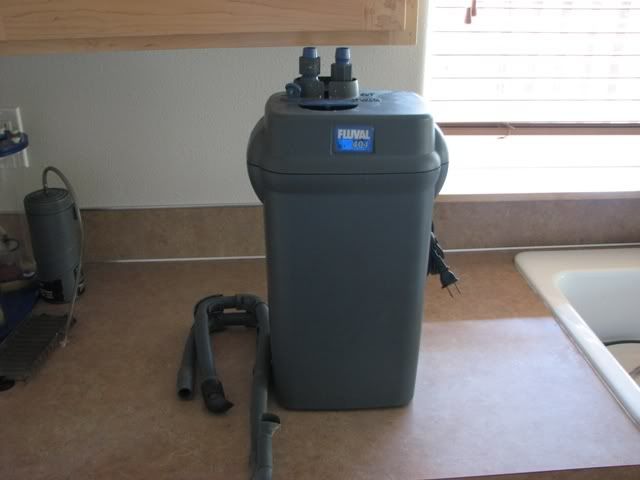 Tetratec PF350 power filter w/ integrated Heater ($30): Works fine, but don't have the little outlet parts. Shouldn't be more than a few bucks to replace.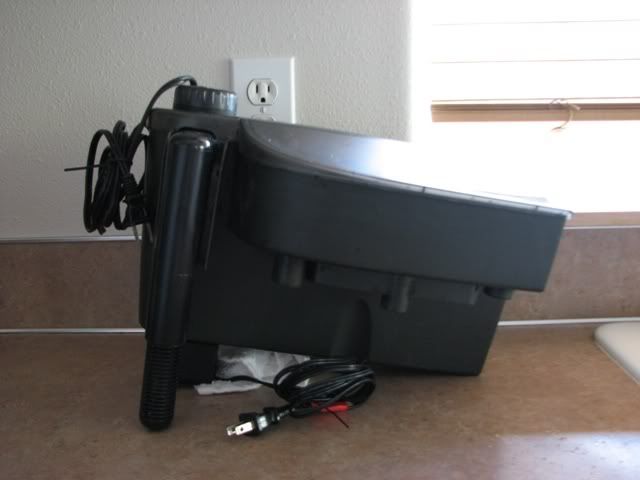 Loc Line Fittings
SOLD
: These little buggers are great, but surprisingly expensive. You're looking at over $70 in loc-line (marine depot). You get (7) 3/4" flares, (3) 3/4" Male connectors, (2) 3x4" x 1/2" Y Fittings, and ~ 21" in 3/4" ball socket tubing. Set it and forget it!