Hey everyone,
My girlfriend and I decided to go the cheaper route for now and use the tank that I had stashed away in the attic. (We were planning on buying a new 20 gallon long and making a stand) This is a 20 gallon high tank that my family has had for about 15 years or so. Its still in great condition silicone wise and holds water fine. See: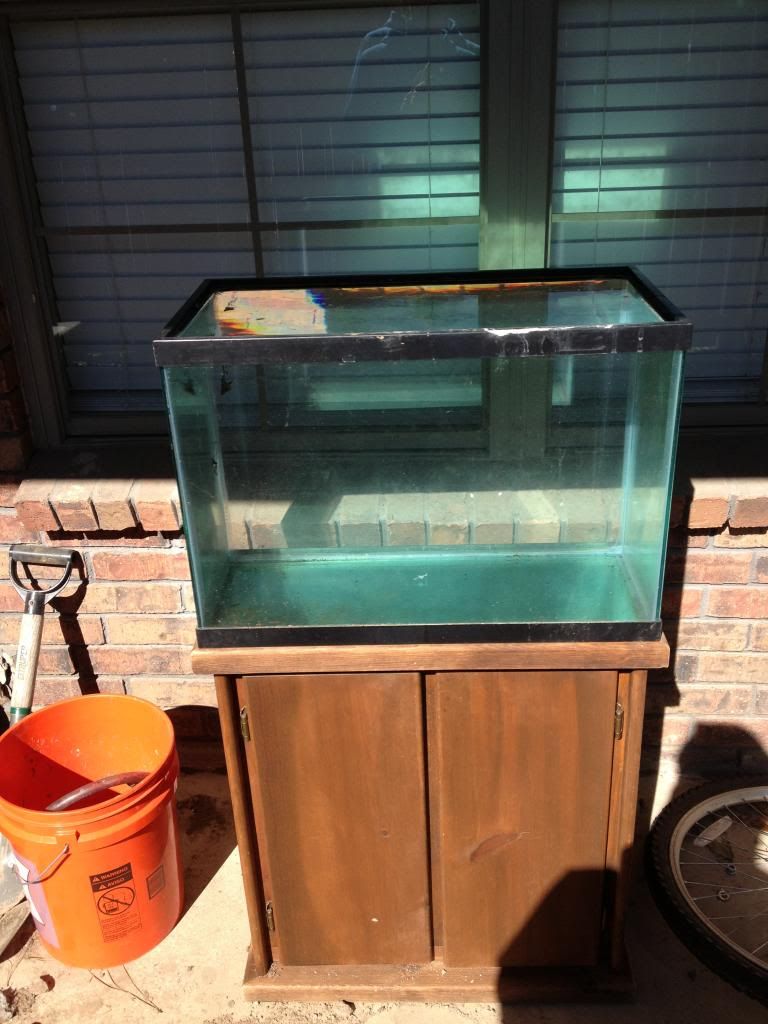 Filtration
Unfortunately the ancient HOB that went with it is not very conducive to planted tanks. Which gave me an excuse to order this from Bigals (they had a sale) $125 for a 2217, quite the bargain.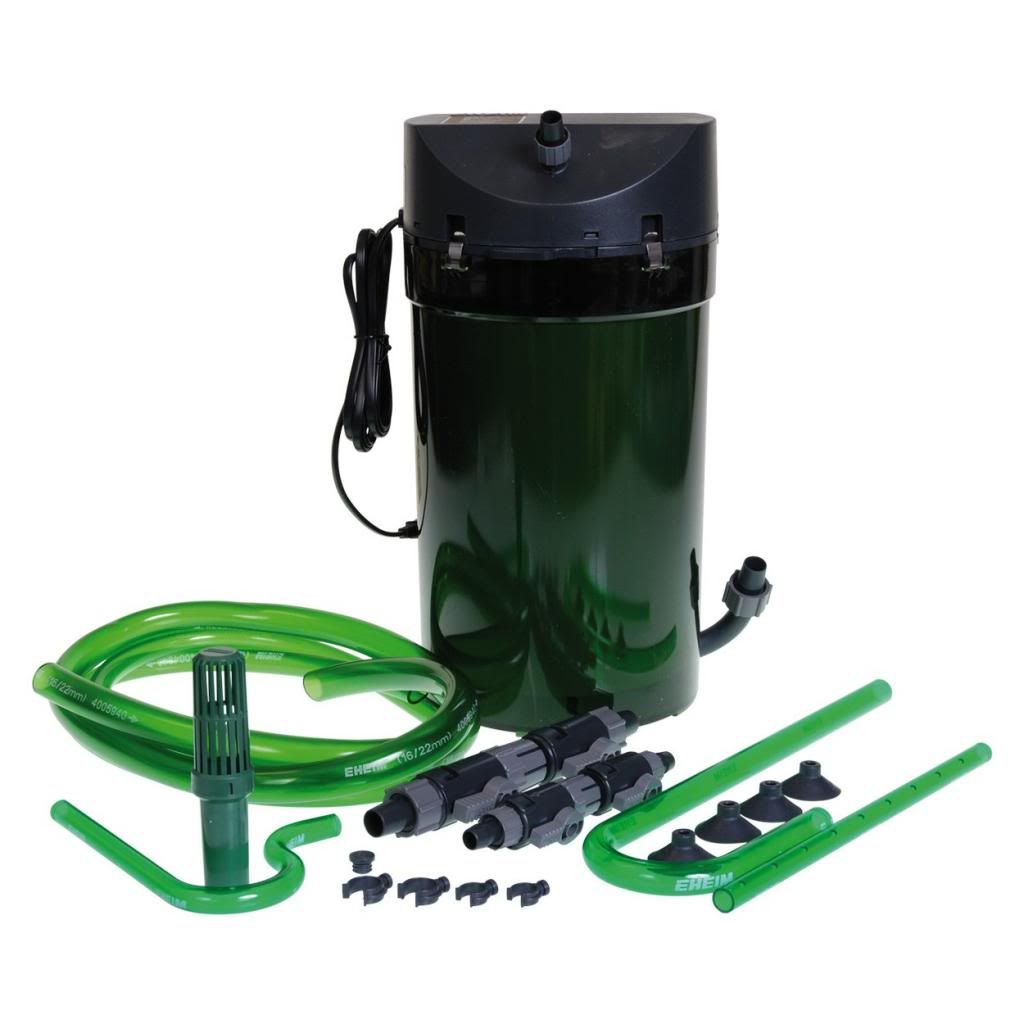 Now, I know what you are thinking, how in the world is this little 20 gallon going to contain all the flow from a 2217? Well I plan on more evenly dispersing the water with one of these (I ordered both) and throttling down my outflow by half.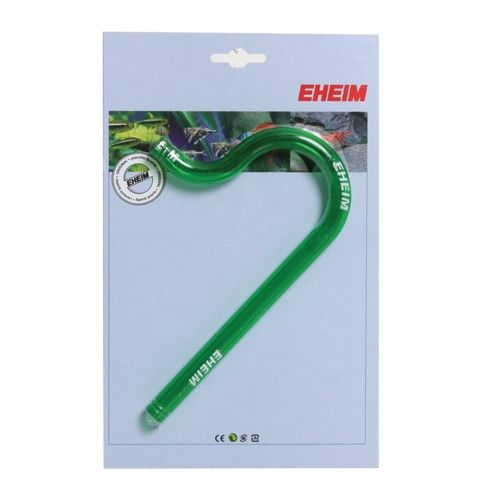 These are Eheim's versions of the stainless steel outflow pipes that people like so much, and better yet, they are only $10 a pop instead of $70.
We also plan on adding a Cerges reactor to the system to help reduce the flow even more while adding diy CO2. I'll be going double bottling changing one every week.
Lighting
We also wanted to have a good light fixture capable of handling a wide variety of options so we chose the Nova Extreme T5HO 2X24 Watt 24" freshwater fixture.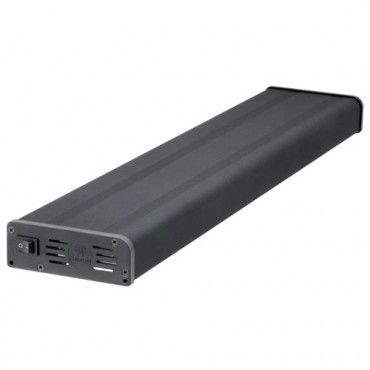 We plan on doing mostly crypts and sword species and perhaps a buce or two with anubias and moss. So we will probably only be using the 10k bulb to start off with. We'll see how it looks and see.
Substrate
Yesterday we had a lot of fun playing with dirt! We just started our mineralizing process for MTSoil and its looking good so far!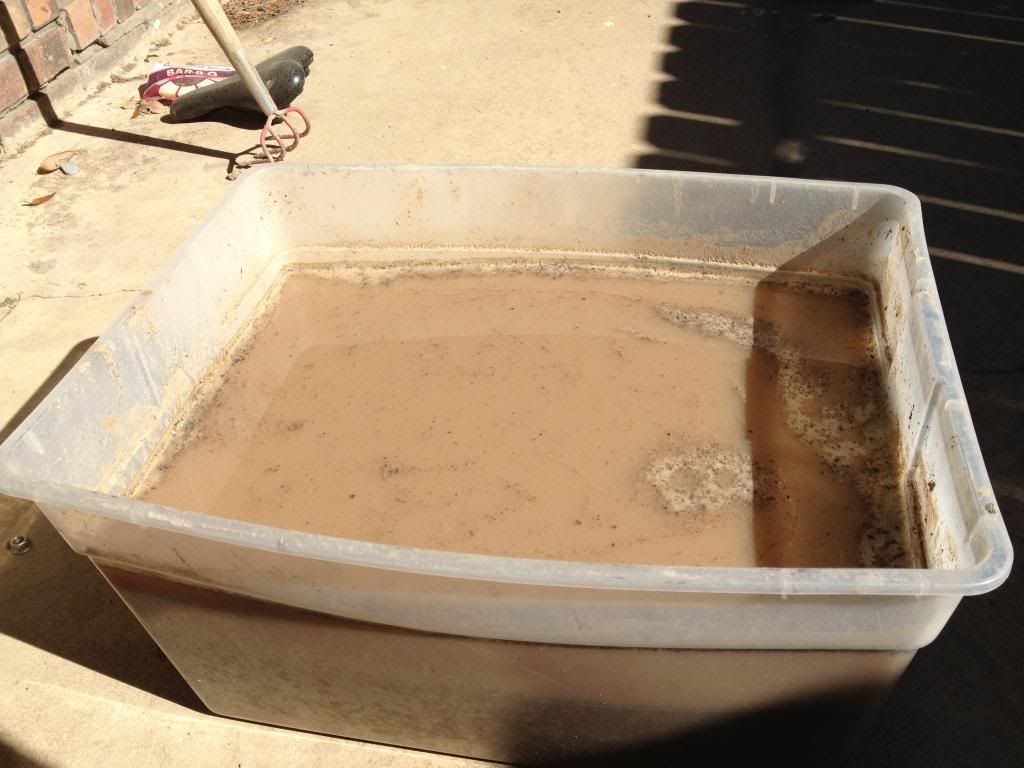 We will then cap it with this: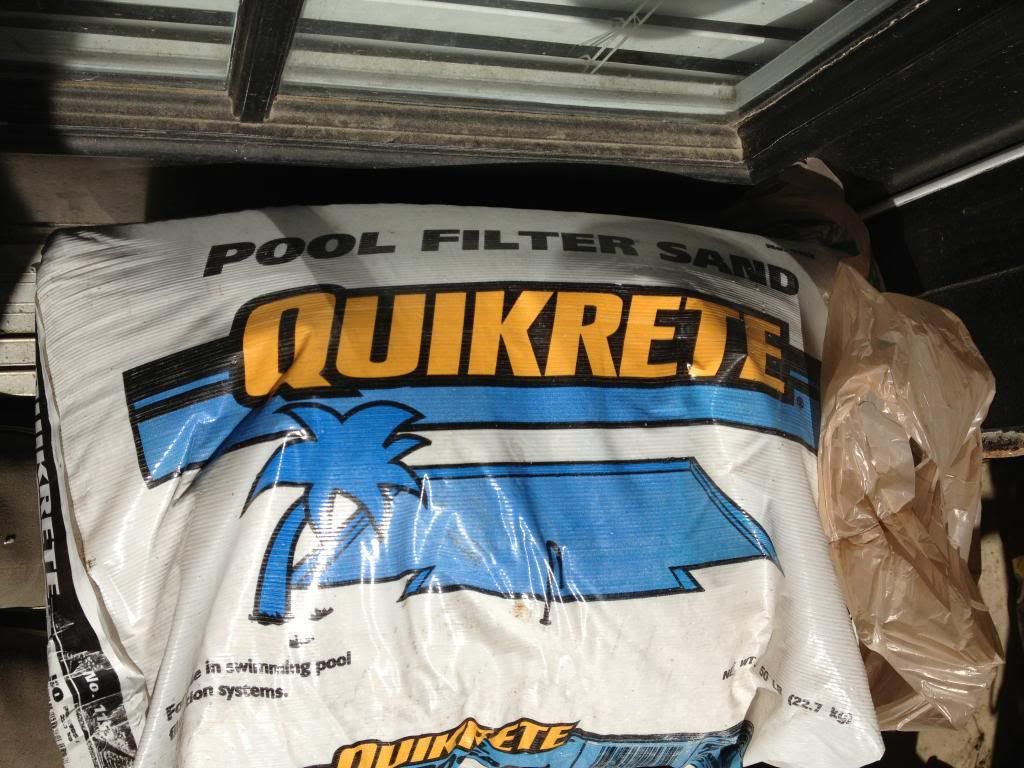 Pretty good buy 100lbs for $10.00
Plans!
So we are still very much in the works with this as far as layout and plants go:
We definitely want heavy root feeders to avoid the hassle of stem plants. I am very familiar with Crypts and sword species so we will probably do a bunch of those. (I've had my eye on E. Kleiner prinz, a big pocket of Ballansae, C. affinis metallic red, C. Wendtii Florida Sunset, and a big ole carpet of C. Parva(At least 15 pots worth, I want it lush, thankfully a 20 gallon high's foreground is rather small) and if I'm lucky some C. 'flamingo'.
My girlfriend also wants some DW and rocks tastefully placed in their too.
(Its so awesome that she's into doing fish tanks with me)
We are going to be doing a light EI dosing, with weekly or bi weekly water changes. I'm going for lowest maintenance high tech tank as possible. I'm thinking 7 day medicine organizer for fertilizers. So doing the weekly water change and fixing the food and medicine for the week should hopefully stay around 45 minutes of tank time only a week.
We haven't quite decided on fish, although starting with Neocaridina shrimp is a must. I reckon with all the over filtration we have and the predicted plant mass, that we will be able to fit quite a few fishies. :hihi:
Things Left to Buy
-Dry Fertz
-Dolomite, Muriate of Potash, and Clay
-Drop checker
-Pinch, Dash, and other irregular teaspoon measure tools.
-Plants
-Drift Wood
-Going to try and find rocks locally and give em a good vinegar soak.
-Maybe a hydor heater, we have several submersibles and I think I'd rather shell out money on my parva carpet than a heater. (If flow is too great with my eheim 2217 however, I will get a hydor just for the decreased flow).
-Still have to chug my 2 liters of coke for the reactors and get the airline hose.
-Also need to order 4 check valves for co2 and 1 T valve.
I reckon that's all for now folks!
I'll update it as we get closer to Easter and Spring break!
TTFN!
Please comment! I'll be happy to hear your opinions.
~Joshua