Discussion Starter
·
#1
·
Howdy all,
I'm not new to tanks (mult. fresh and reef tanks), but I am new to the idea of vivariums, paludariums, terrariums, etc... I've been on a few other forums, no one really seems interested in the build and have gotten very little to no feedback. So here I am! (Besides ya'll are on tapatalk and THATS what's up:biggrin
.
So anyways, stumbled across the idea online and had to have one. Just so happens I had an extra tank laying around the house and went for it. Have a bunch of pictures of the build so far and I'm kinda stuck on the next move. So here we have it....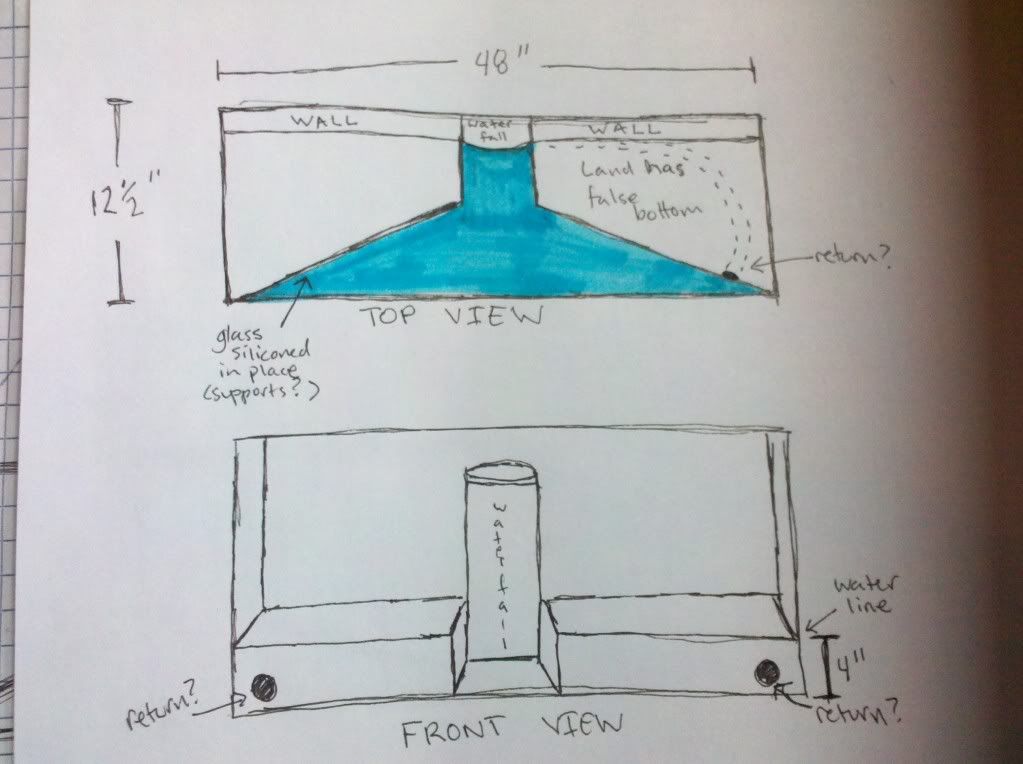 The Original Idea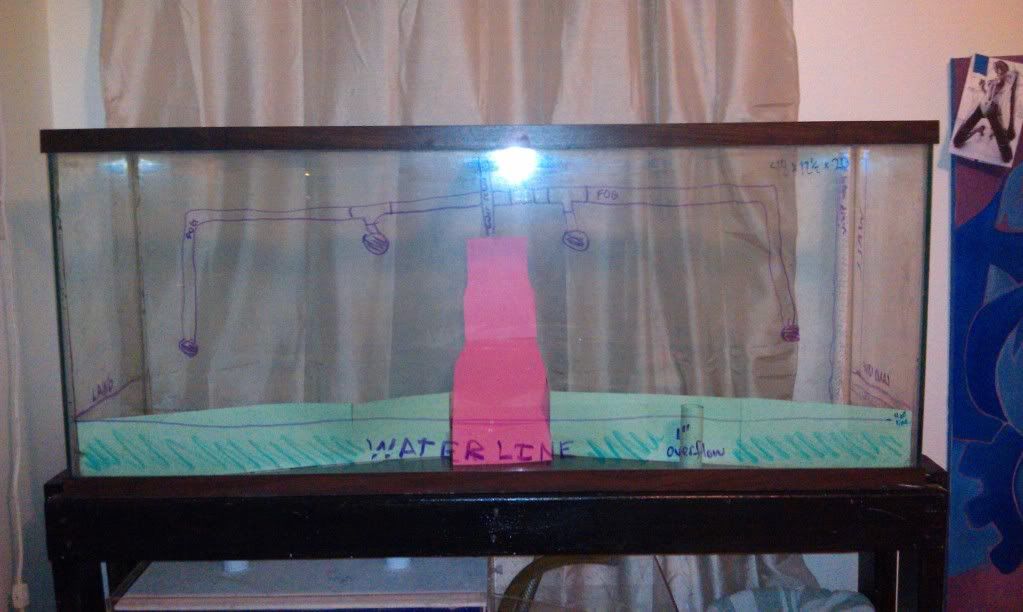 Tryin' to get a feel for it
Thought I was going to have to drill the tank to get the water clarity I wanted for the fish.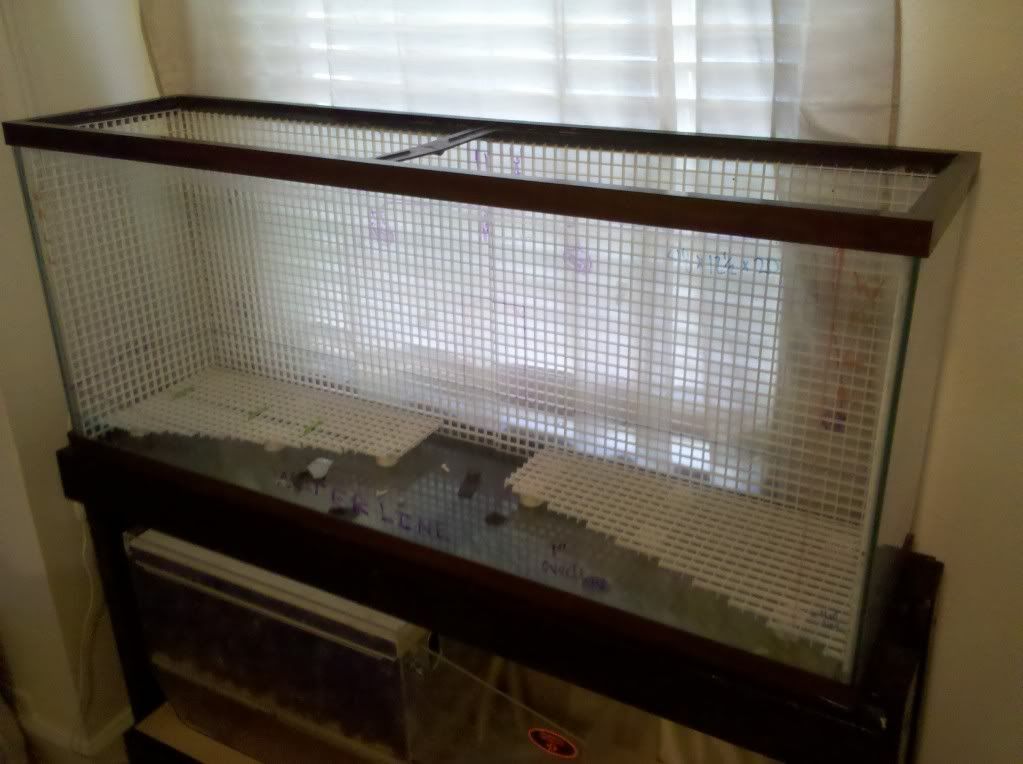 False Bottom
Still unsure about plumbing for fog. I know they need larger gauge pipe but unsure if the idea would even work. Looking for four fog outlets, just for effects.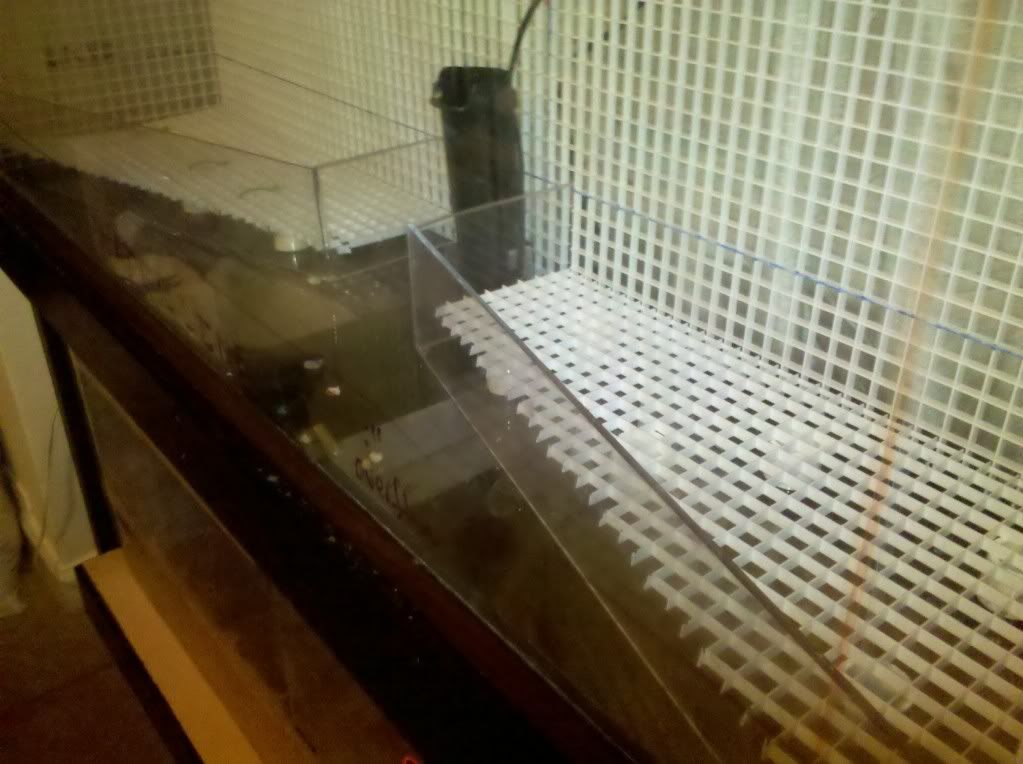 Retaining walls cut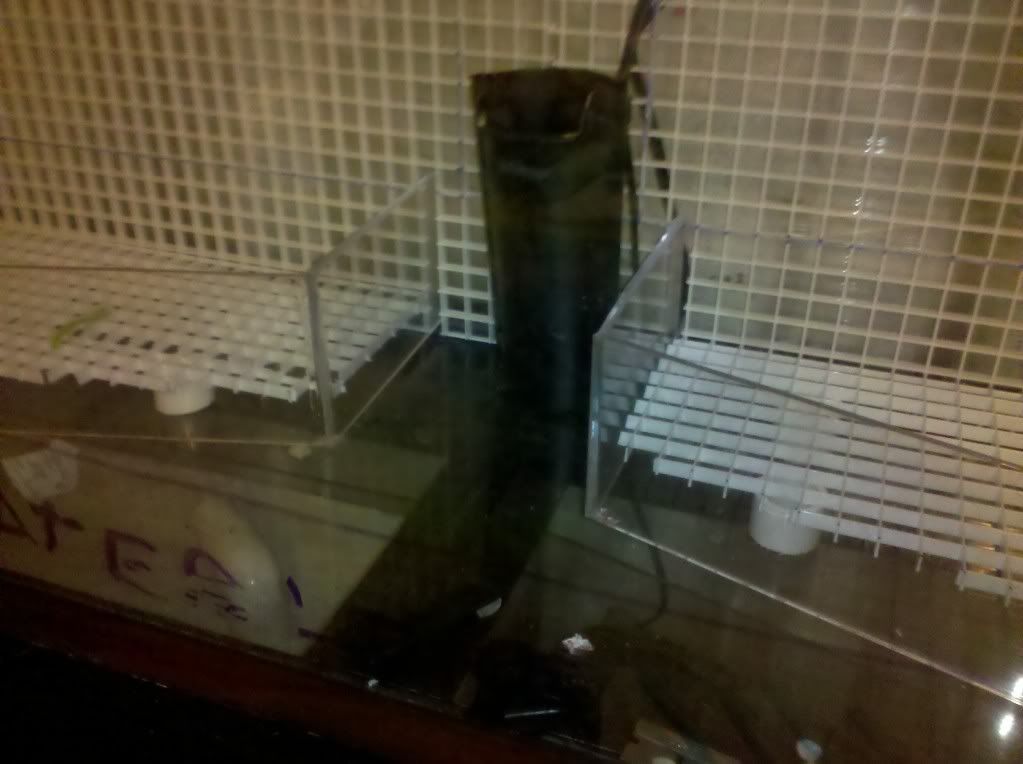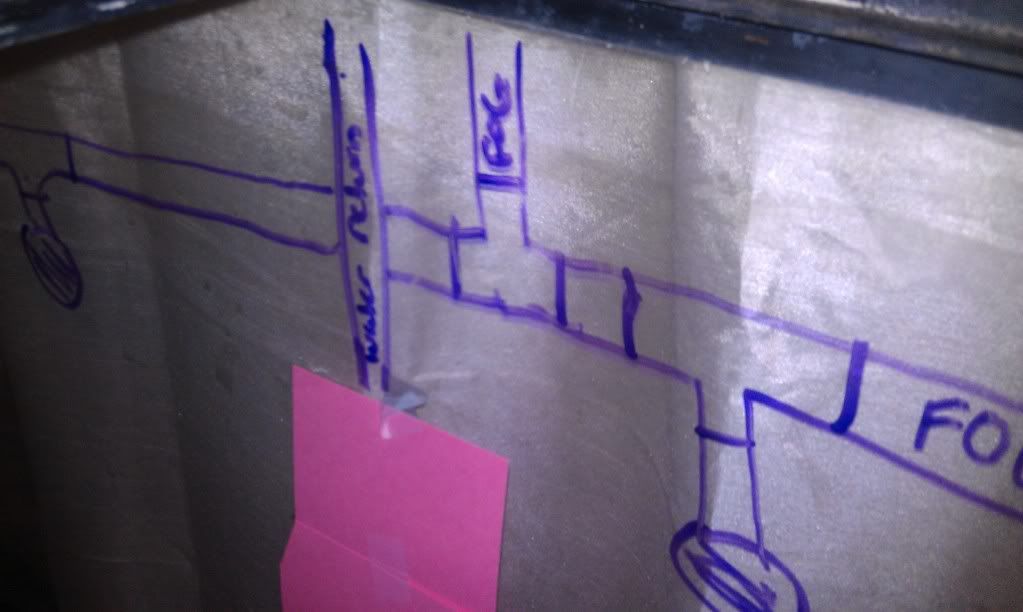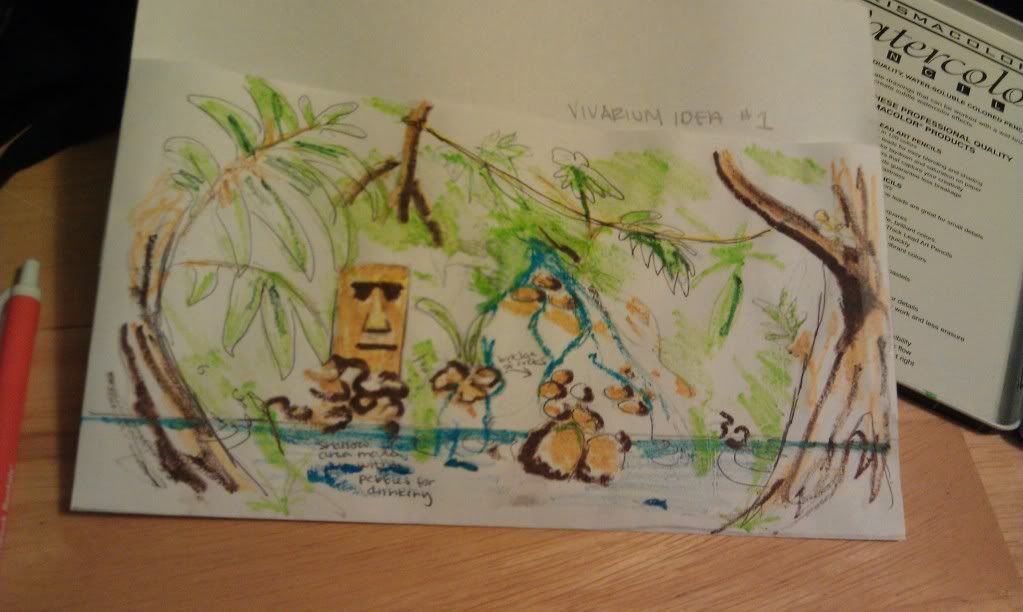 Girlfriend's artistic interpretation lol
Now all the questions really start to arise.
Canister vs In-tank filter for waterfall? Really unsure of headroom, sumps, etc for this small amount of water. Just want it to be clear and clean.
What about this fog? Think it's possible to plumb fog like this?
I also have plans for a misting system and air circulation but havent gotten there just yet. I also decided to go with the great stuff background (once I have all my plumbing in place) and foam over it. Silicone then substrate etc etc. The narrow water section will also be sloped for a shallow area/ easy exit for the dart frogs.
I'm trying to think of more questions but I'll post back with them and more pictures as I have siliconed the walls in and blacked out the tank!
Thanks for looking and ANY input!
Scott