Discussion Starter
·
#1
·
my first attempt at an iwagumi setup.
This started out as a nature style aquarium but after filling, i decided against it. Instead i was drawn more towards the simplistic style of an iwagumi tank. So I went ahead and drained it and restarted with an emersed setup to avoid the hassle of trying to root hc.
Living in Vegas i didnt have access to a large selection of equipment and stones, so I stuck with the most common components I could find around the city.
I plan to add 2 ottos, 2 corys, and my red cherries. Not sure if I should add any mid swimmers as im afraid of overstocking the tank.
The tank will be filled within a week or 2 when I receive my actual lighting fixture, the 26w catalina, and I will be doing DIY co2. Dosing will be with kents pro plant and kents iron since im lazy and this is to remain a low tech tank.
SPECS
10 gal tank
24w lamp. Soon to be replaced
fluorite red and sand
SCAPE
zebra stones
hc
I started out trying to recreate a beach scene with white gravel, but the result wasn't great so I had it turned to sand
.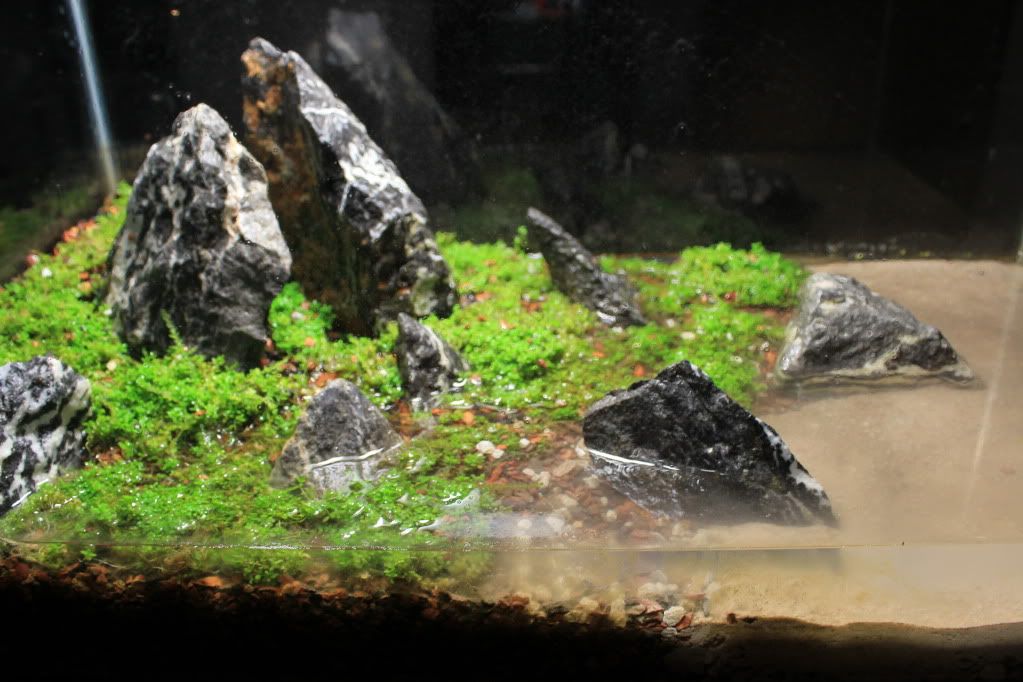 Some java moss mixed in at the foot of the mountain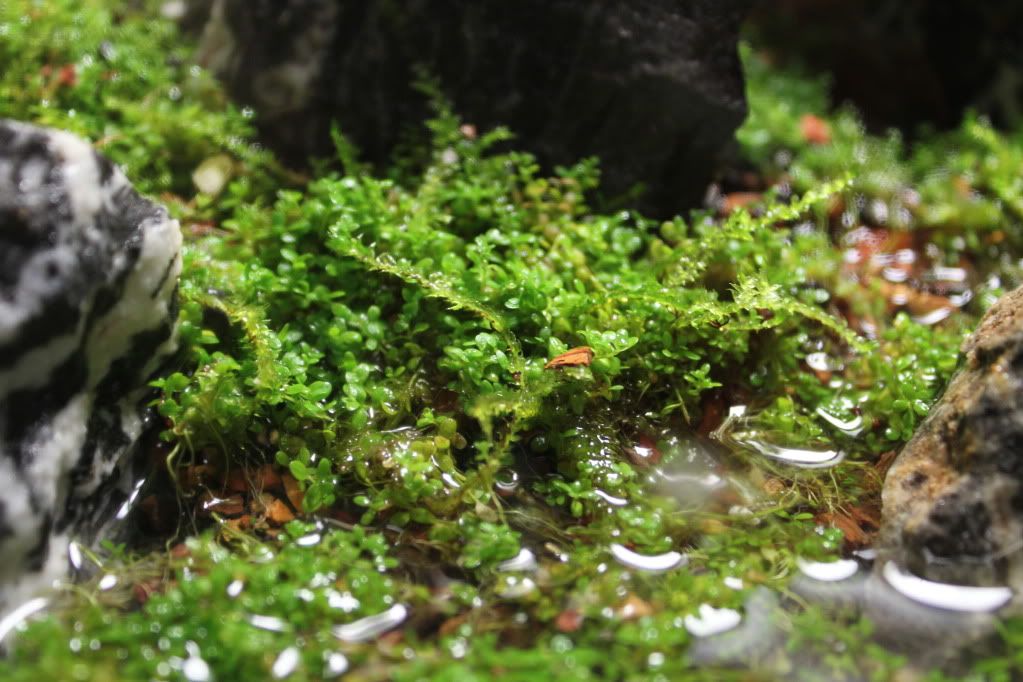 THE CHASM!! DUN DUN DUUUNNNNN!!!!!!