Discussion Starter
·
#1
·
I started a 7.9G Fluval Ebi in June, and it's evolved quite a bit since then...
Here are a couple of old pictures, enjoy!
Tank originally had 4 purple passion danios (D. roseus), 1 gold pristella tetra, and an apple snail in it.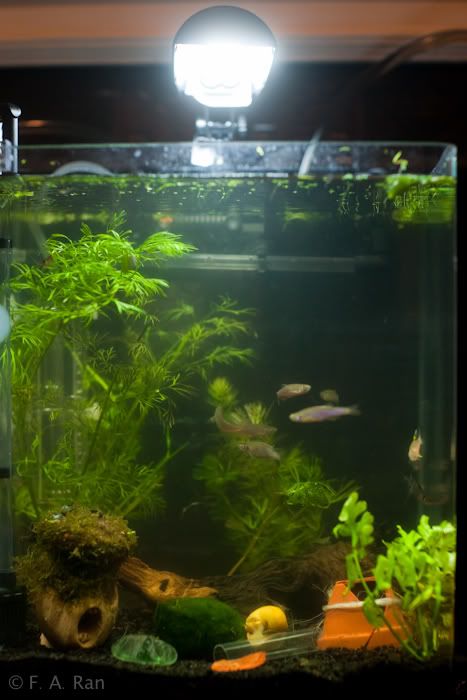 Bought this head labeled "Anubias" from a local Petco. Umm...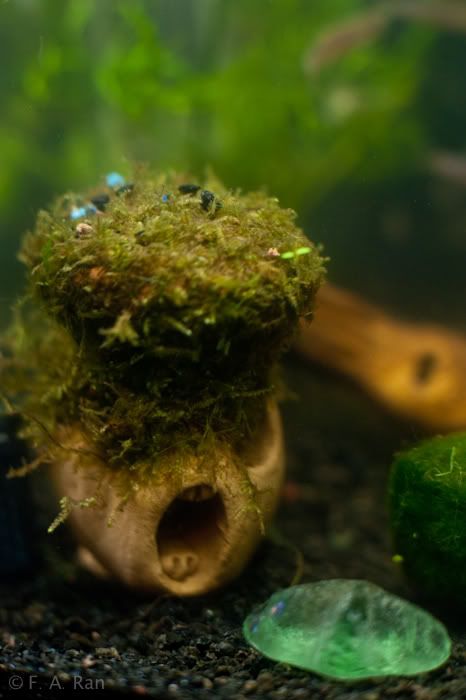 Started also with a healthy culture of duckweed and like 3 dwarf water lettuces that would eventually overtake all of my tanks...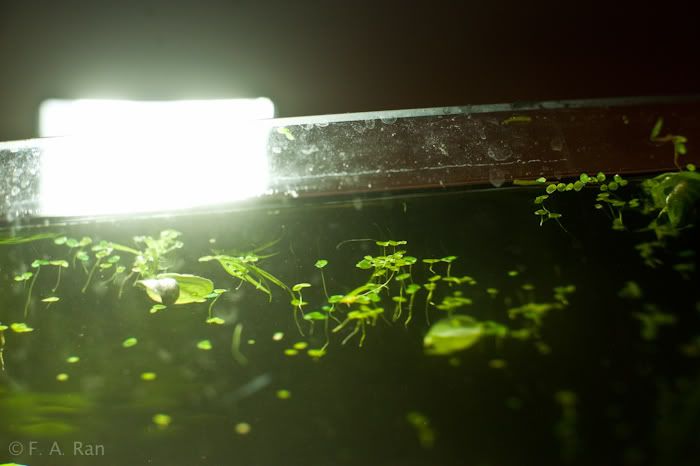 And here's my snail Mr. Appleton: