Hey all,
Did a major clean out and overhaul of my tanks, so I have the following plants for sale:
[STRIKE]Alternanthera reineckii - $10 - about 10 stems, most rooted[/STRIKE] SOLD
Alternanthera reineckii mini - $50 - easily 15+ stems, most rooted
[STRIKE]Sagittaria subulata (NOT dwarf) - $20 - huge bunch, see pic[/STRIKE] SOLD
Clinopodium brownei - $15 - 5-6 long stems
Najas guadelupenis (guppy grass) (NOTE - may actually be star grass Heteranthera zosterifolia - was sent as an unidentified extra) - not a definitive ID on this one, see pics - $15 - huge bunch, see pic
Hygrophilia corymbosa 'Angustifolia' - $5 - 1 largish stem, see pic
[STRIKE]Ludwigia sp. 'Red' - $20 - 15+ stems, some rooted, some trimmings[/STRIKE] SOLD
[STRIKE]Cryptocoryne crispatula 'Balansae' - $10 - 3 plants[/STRIKE] SOLD
Ludwigia, unknown species, see pics - $15 for the bunch
Blyxa - $3 - one nice stem, could probably be split into 2
Rotala wallichii - $3 - 5-10 stems
I do have snails, duckweed, and there may be some algae on some of the plants.
Shipping will be priority mail, cost depending on how much you want and therefore what size box I need. $6 for a small box, $12 for medium - CONUS only. Any other locations I will have to check on shipping price. Will ship out Monday. Paypal only as payment please.
Please let me know if any questions!
Rotala, Crypt, Clinopodium
Ludwigia 'red'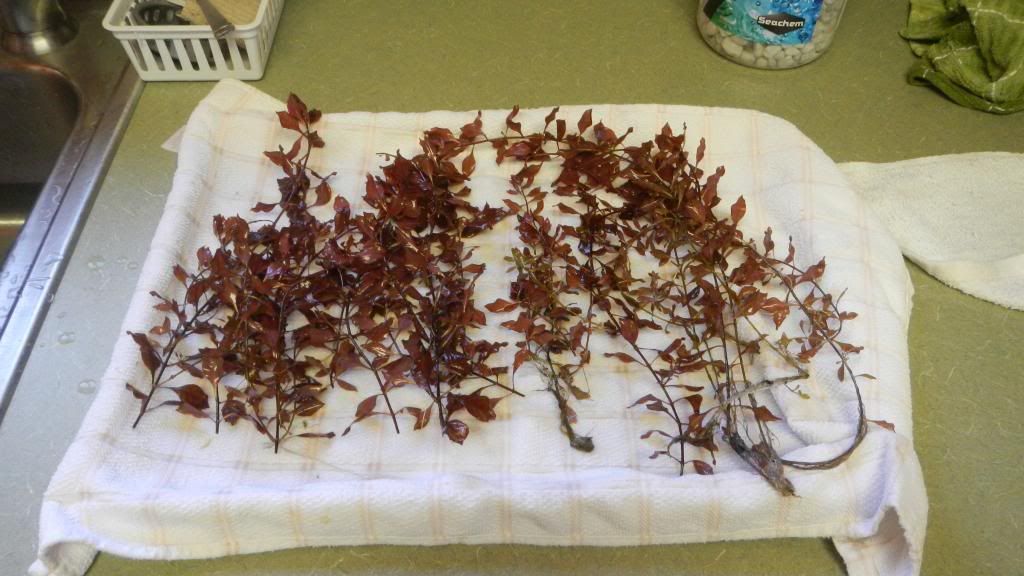 Hygro and Blyxa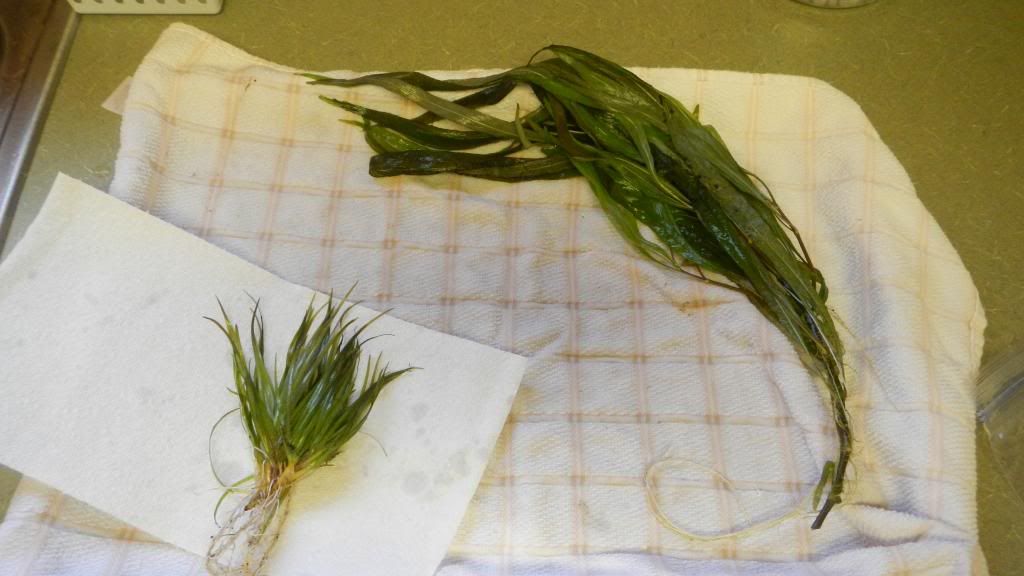 Guppy grass and more Ludwigia red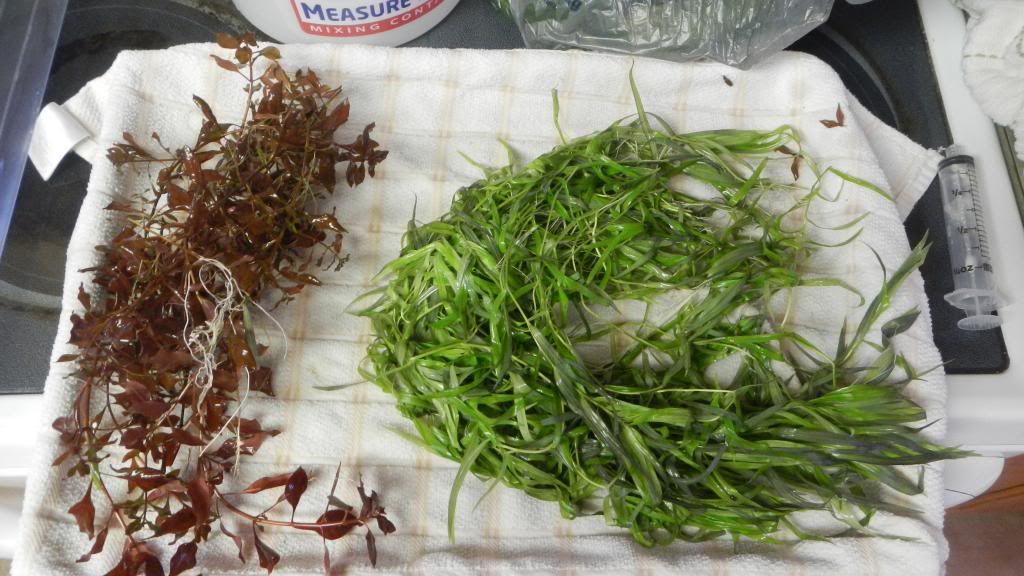 close up of "guppy grass"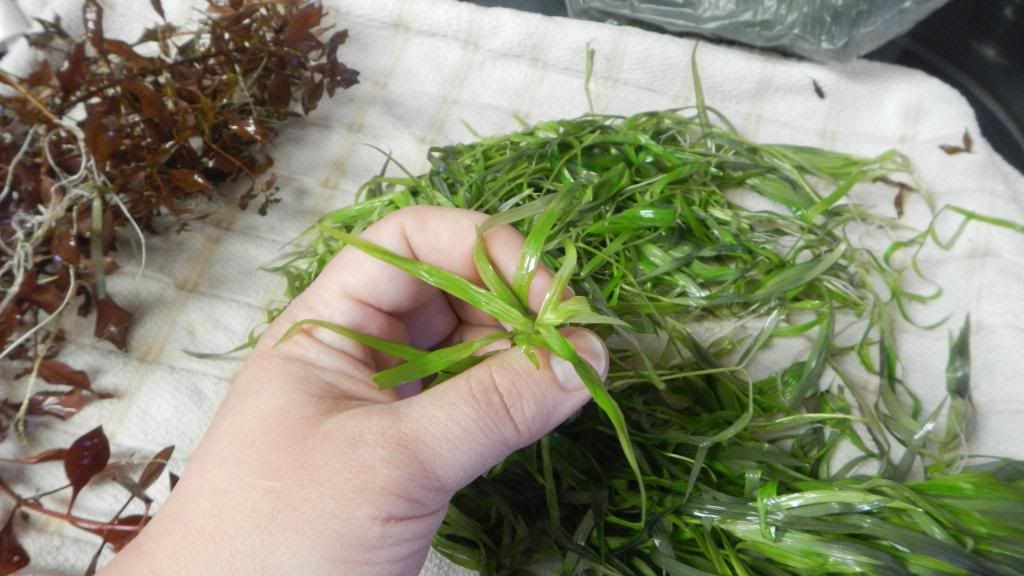 Sagittaria - on a half sheet pan, for size comparison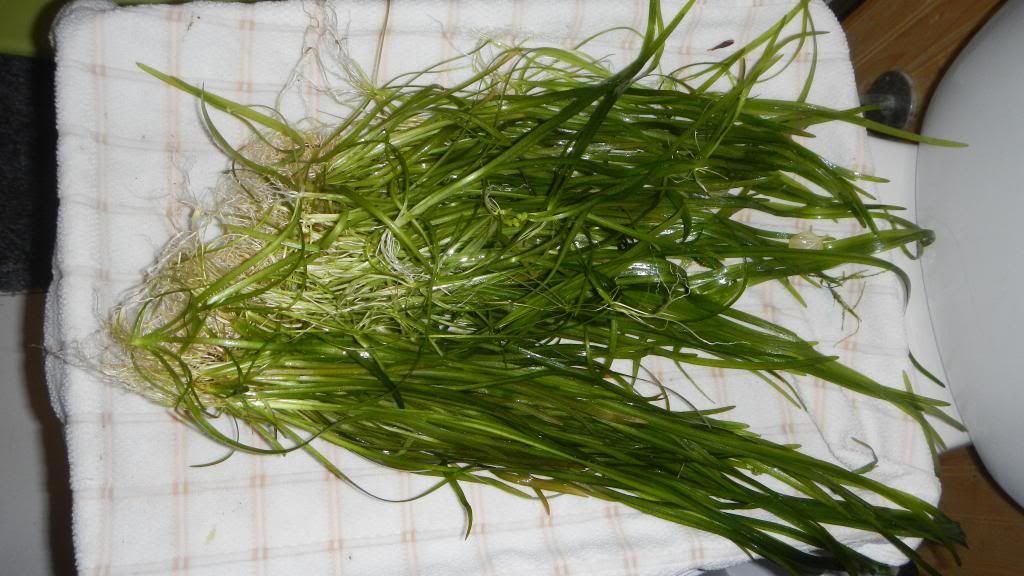 Alternanthera regular
Alternanthera mini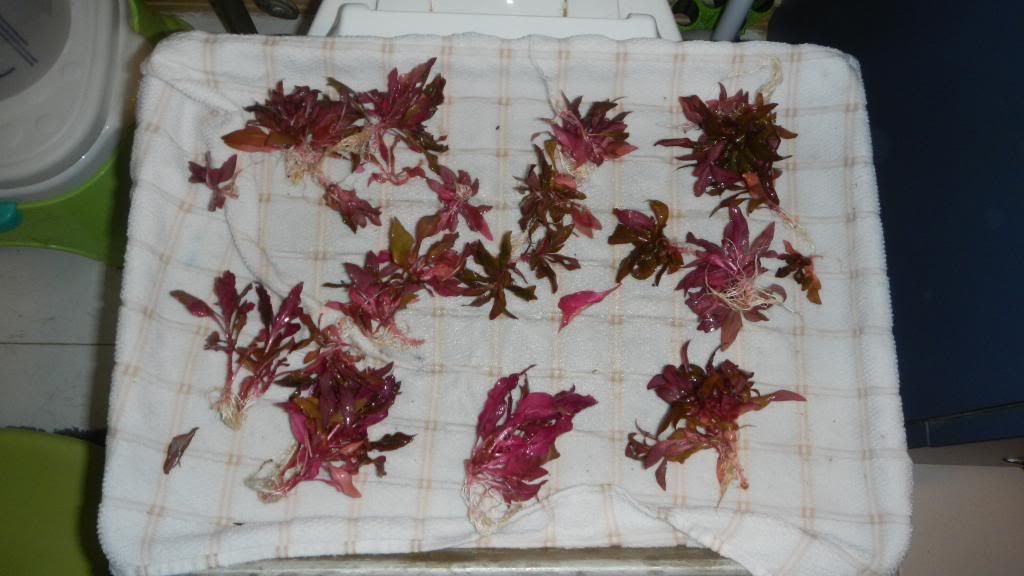 Unknown Ludwigia?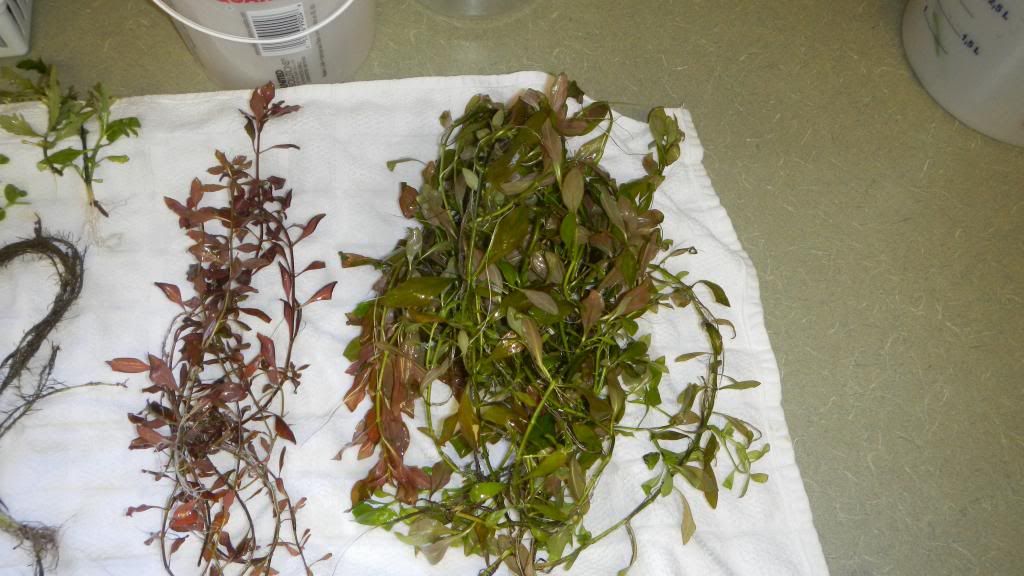 closeup of unknown Ludwigia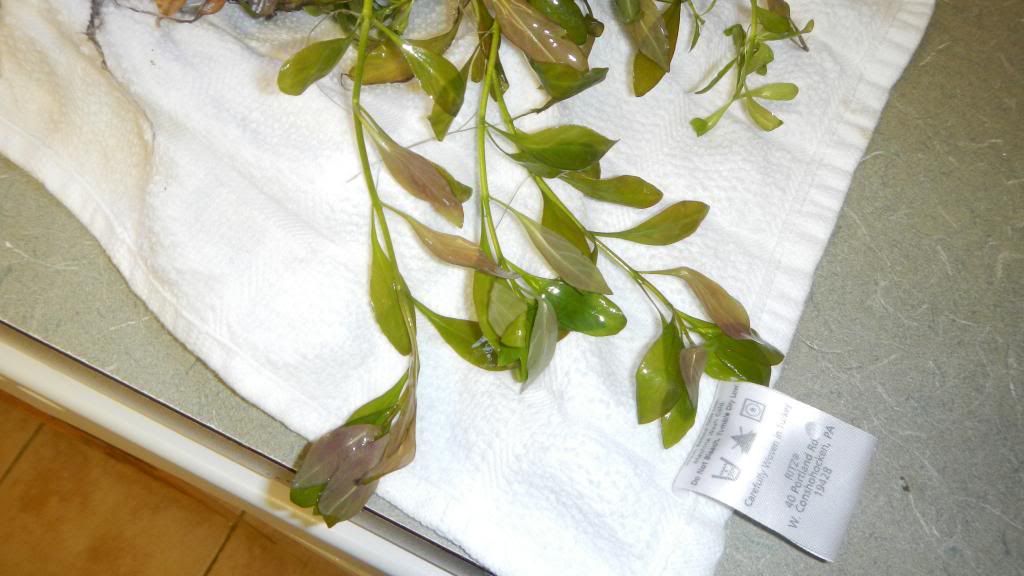 I also have some Sunset Hygro - not supposed to ship across state lines, so if anyone in NJ wants some, let me know.