Been visiting here for advice and ideas for a few days now so thought I'd sign up and join the community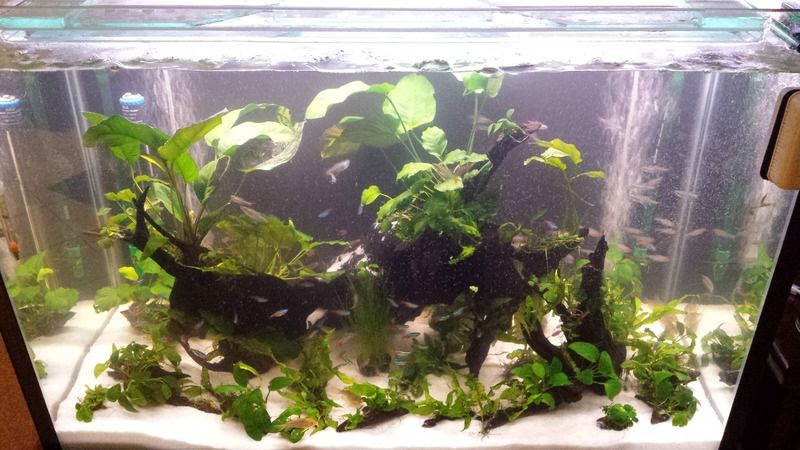 https://www.youtube.com/watch?v=bbolFBuXvpw
This is how my tank was looking a few weeks ago...
Now I'm fairly certain this here is due to excessive phosphates but I'm not 100% sure, in the last few weeks I've attempted to glue most of my plants to driftwood with varying degrees of success. Most of the Anubis plants took fine but about half of the java ferns died that didn't have great rhizomes to attach to the driftwood, was already using a capful of seachem flourish and a 2-3 of flourish excel weekly and I also purchased some stage 2 liquid fertilizers (NPK) to try get some growth happening. But since then a lot of my Anubis has started going brownish (necrosis?) as pictured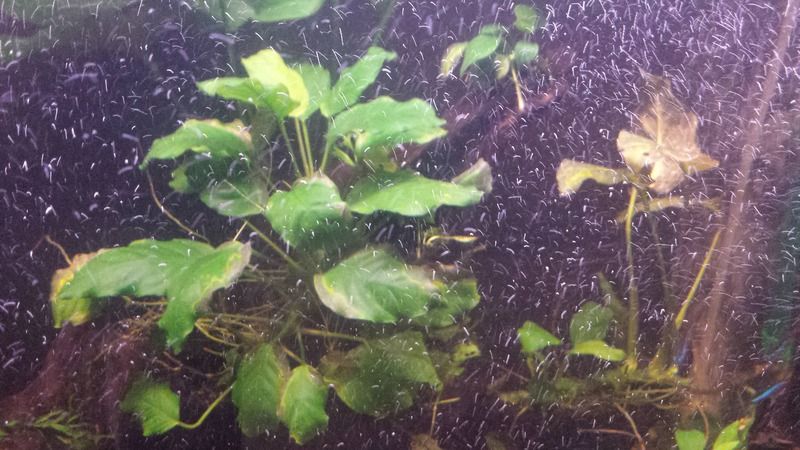 From what I've been able to work out it may either be due to excessive phosphates or a deficiency in potassium.
Have I added to much phosphates like a fool? or is something else going on here? At first I thought I may had shocked the plants from gluing them but now I'm not so sure, some plants seem to be going brown and dying, but others are showing real signs of growth. I did think if its the phosphates that are too high that daily water changes for a week days would help but... that would also be counter productive if its not phosphates :/
Best course of action?