I am going absolutley low-tech. No dosing, no co2, no weekly water changes, monthly 20% only, and top offs. I think the emperor 400 is going to add more co2 to my tank then using my xp2. Here are some some pics of what I have so far. Only the left side of my tank is scaped. There is nothing in the foreground yet, I have decided the forgroung will be mainly fissidens and other mosses and maybe some dwarf hairgrass. Happy viewing.
Here is the full tanks shot. Please excuse the dirty glass, I had been scaping for the last 3 hours.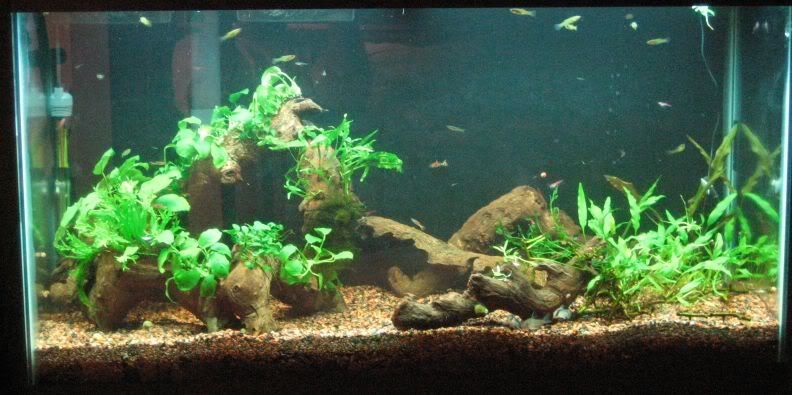 Here is the corner shot that seems to be mandatory.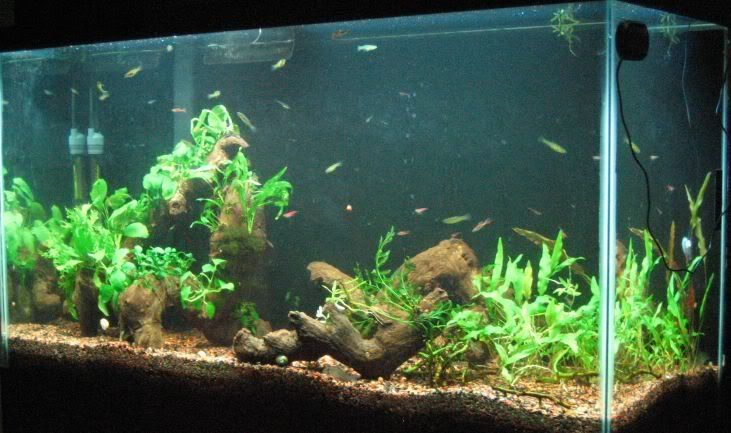 I took some shots of the the left side of the tank at different angles so you all could get a better perception of the scape.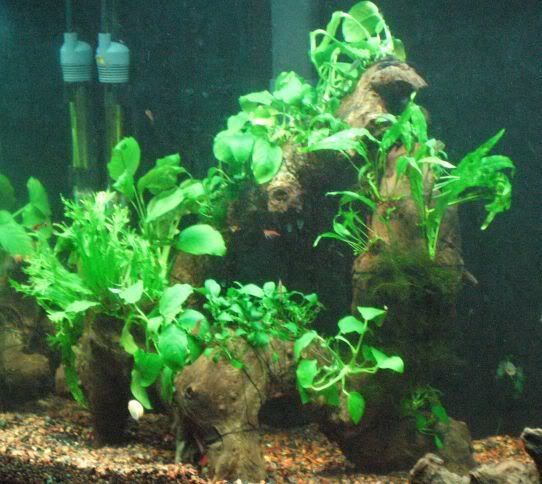 And of course i had to take some shots of little creatures that call this home.
anyone know the name of this kind of cory?
One of my julli's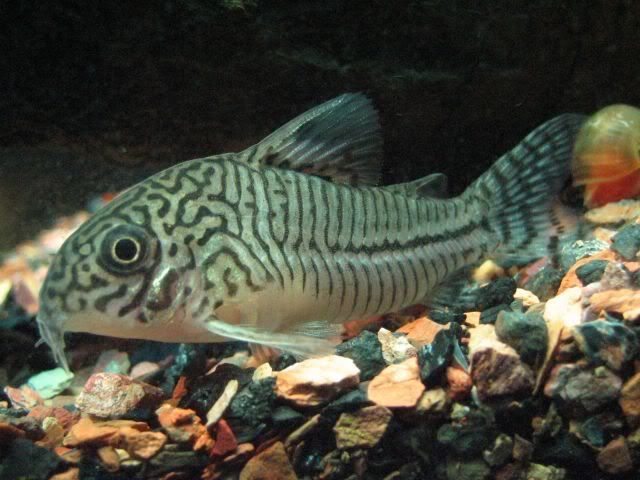 a cherry