Hello Fellow Hobbyists!
I have a couple of things for sale!
First, I have Taiwan Bees for sale. I have Pandas and Mischlings for sale.
Prices are as follows…
Pandas - $15/ea - 2 avail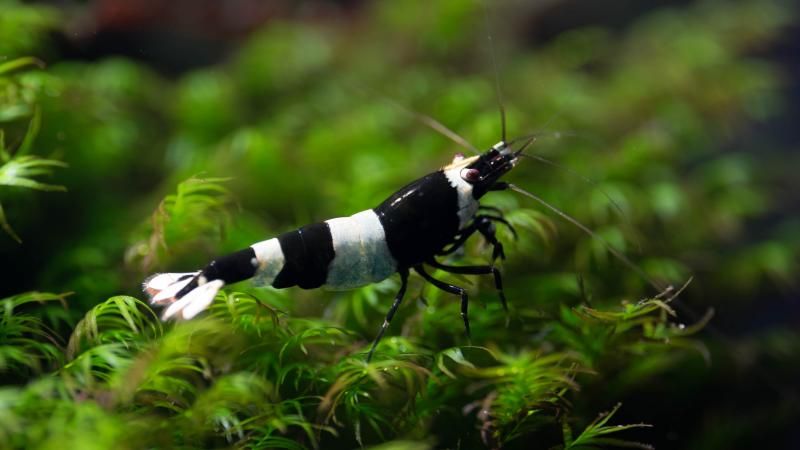 Shadow Pandas - $18/ea - 2 avail
Black King Kongs - $18/ea - 2 avail
Extreme BKK - $30 - 1avail
Mischlings - $5/ea
*Shipping for non-packaged shrimp deals is $25 with DOA guarantee.
** As always, local pickups are welcomed. I am usually available after 4pm daily.
Lastly, I have shrimp related goodies and plants for sale..
Shrimp Foods:
SL-Foods temporary discount!
Nigon's Baby Bacter (30g)
- WAS $15.95
NOW – $12.99
*Free Shipping
Powder-type food designed for shrimp and micro-organisms. This product is specifically formulated to feed shrimp and organisms of all sizes. The powder food helps feed microorganisms our naked eyes can't see. These organisms are what our newborn shrimp feed on to grow. This product is also consumed by the shrimp themselves. It is a dual purpose product. Furthermore, when setting up a shrimp tank, it is a good idea to dose this powder food into the tank. It helps to encourage microorganisms to grow before adding shrimp into the tank. This way, shrimp can feel more comfortable by having an abundance of food to pick at. Feed one spoonful (per 10-20 gallons) every 2-3 days when you begin to see babies. If your multiple females give birth at roughly around the same time and you get a baby boom, do not hesitate to feed daily. This product CAN be fed on a daily basis as it is near impossible to foul the water when kept at recommended dosage. Feed sparingly at first and increase the amount as you see fit. I use this for my Taiwan bee tanks and have noticed an increase in shrimplet survival rates.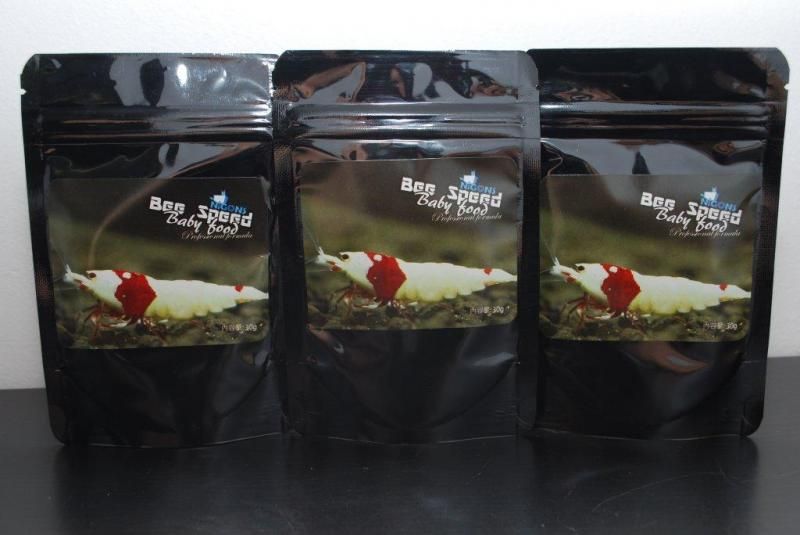 SL- Blue Wizard Water (250g)
- $19.95 + $4.50 Shipping
Excellent product to use for shrimp keepers who want to use liquid dosing for mineralizer their RO water. Specially made for Bee shrimp but can certainly be applied to other shrimp, as this is a universal RO water mineralizer. This formula has all the essential trace minerals required for a healthy, balanced shrimp tank that allows them to molt and grow without complications, when properly dosed. The bottle has a head pump for easy application. The main advantage of a liquid mineralizer over powder mineralizer is that the liquid form is easier to use and diffuses into the water much easier, thus avoiding small pockets of concentrated minerals. You will not need to age the mineralized water with this Blue Wizard Water because it does cause immediate pH drop like dry salts mineralizers.
1mL = 1Gal = 5 - 6 dGH
250mL is sufficient to mineralize 250gal of water to 5-6dGH. This product is very potent and will last a long time with many uses!
SL-Aqua M.O.R.E Meat (25g)
– WAS $12.95
NOW – $11.99
*Free Shipping
An excellent animal-based protein food for shrimp. The main source of protein in the pellets is fish, not plant-protein. This enhances growth of the shrimp. You should notice a difference in speed of growth when feeding protein to your little babies. The pellets stay intact and solid for the most part, so removal of uneaten food is easily done, if left uneaten for longer than 6 hours. Feed accordingly to your population's needs. Strongly recommend this product if you're experiencing a large boom in your shrimp population that are in the Juvie stage. This product should help them grow into mature breeding adults, and condition adult females for breeding. My recommended dosage is at least twice a week. Best used with SL-Aqua Veggie.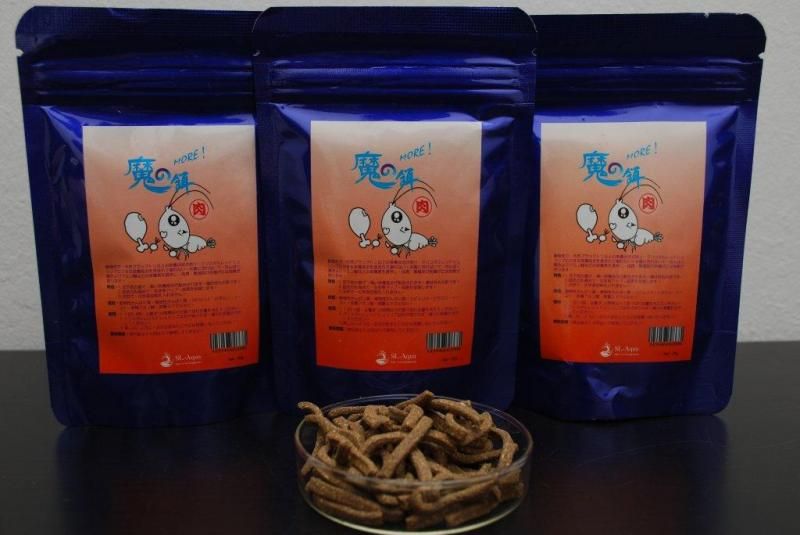 SL-Aqua M.O.R.E Veggie (25g)
- WAS $12.95
NOW – $11.99
*Free Shipping
This product contains only veggies, no added animal products in it. A recommended staple food for any shrimp tank. You can't really go wrong with this. All natural ingredients! Unlike many other foods, the pellets do not dissolve into mush. So it doesn't rot away in the tank as easily and removal of uneaten food is easily done, if left uneaten for longer than 6 hours. Feed accordingly to your population size. I would recommend feeding 3-4 times a week, alternating with SL-Aqua M.O.R.E Meat.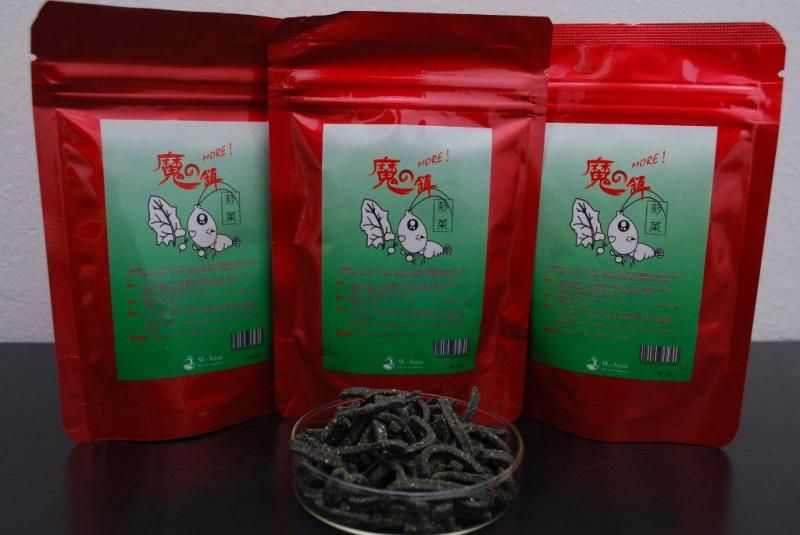 SL-Aqua White Plus (25g)
- WAS $13.95
NOW – $12.99
*Free Shipping
A treat for shrimp that should be fed once or twice a week. The food contains necessary minerals and trace elements that allow the shrimp to grow thick shells. This product helps improve the colors on your shrimp through allowing their shells to grow to their maximum thickness. A thicker shell means the intensity of the color we see on our shrimp will be much greater. Do not expect this product to magically turn a bad looking CRS into a $500 PRL shrimp. This product merely brings out the best your shrimp can do. So if you feel like your shrimp are not looking as good as they were in the past, then you may want to pick this product up and give it a try for a month. I like to feed my shrimp this product in the middle of the week, a few days before I do water changes. This way, when I do water changes and my shrimp begin to molt, I feel more comfortable that my shrimp have been fed the necessary nutrients to molt into thick shells. Best used in combination with SL-Blue Wizard Water.
Snowflake (60g)
- $7.95 *Free Shipping
This was a cool food I discovered during my visit in Hong Kong. Many stores and breeders in H.K. use Snowflake food in their tanks. These "snowflakes" are actually soy husks that have been pressed into pellet forms. When added into the tank, they expand and scatter into the tank like snowflakes. It takes roughly a week or two before the snowflakes fully disappear from the tank. Until then, each snowflake acts as a constant food source for shrimp. Snowflakes are a goldmine for micro-organisms and shrimp take advantage of it. I gave a bag to my friend who kept Taiwan bees that refused to take pellet food. After trying out the snowflake, his bees swarmed the flakes. For the first time, in the year he's kept his shrimp, they were eating something given to them. While it is near impossible to pollute a tank with this product, my recommended usage for this product is 1 cm of snowflake pellet per 10-20G tank with an established shrimp colony. For new tanks that have just started (assuming you start with 8-12 shrimp), use 2-5mm only. The reason I feed sparingly is because overdoing the snowflake can make a tank look messy. So it's more of an OCD thing for me. But when it comes to shrimp food, always judge on how much you feed accordingly to population. Start small and escalate as you see fit.
Packages and Samples also available:
SL-Aqua Complete
- $56.99 Shipped
-Package includes: SL-White Plus, SL-Veggie, SL-Meat, Snowflake, and Nigon's Baby Bacter
SL-Aqua Complete+
- $72.99 Shipped
-Package includes: SL-White Plus, SL-Veggie, SL-Meat, SL-Blue Wizard Water, Snowflake, and Nigon's Baby Bacter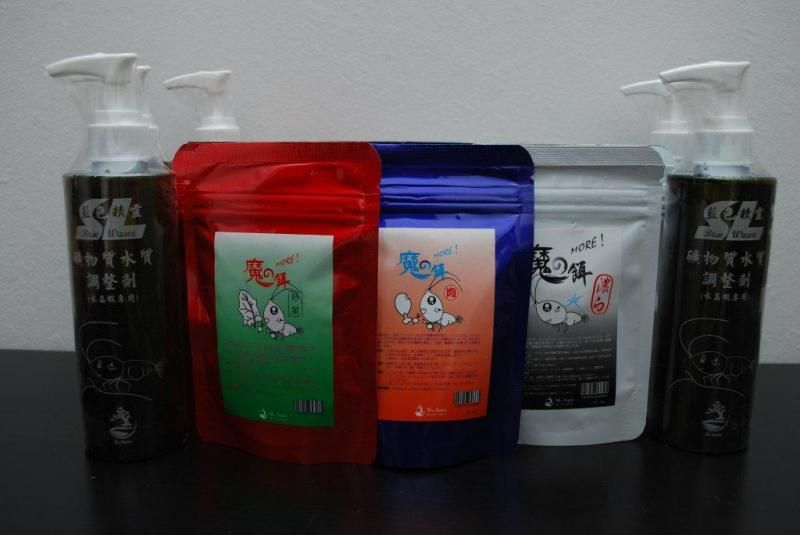 SL-Aqua Samples
- $10.00 Shipped
-Package includes: SL-White Plus (2g), SL-Veggie (2g), SL-Meat (2g), and Snowflake (5g)
Mini Collectible CRS/CBS
- $25.00 Shipped
Eriocaulon Cinereum
- $20.00/ea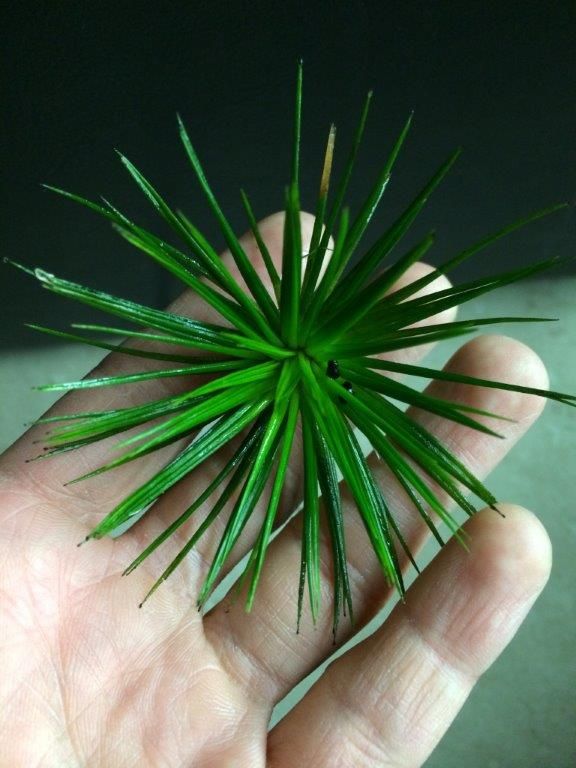 Cryptocoryne Flamingo
- $30.00
Mini Pellia
- $25/WYSWYG on the left *Nice thick mat
Fissidens Fontanus
- $25/WYSWYG/Centered *Nice thick mat
Anubias Petite
- $40/WYSWYG
Rose Moss
- $15/golfball
*Note: Both Mini Pellia and Fissidens Fontanus are grown on 3x3 SS mesh. These will be taken out when the sale is made and you will be shipped the carefully packaged moss. Mini Pellia will be layed flat and sealed so it doesn't arrive broken/damaged. Both Mini Fissidens and Fissidens Fontanus will arrive balled with SS mesh removed.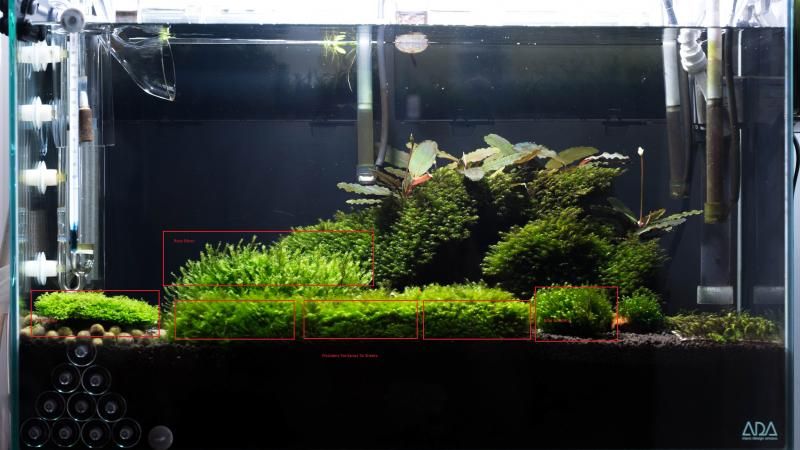 Anubias Petite: Picture
ROSE MOSS: Picture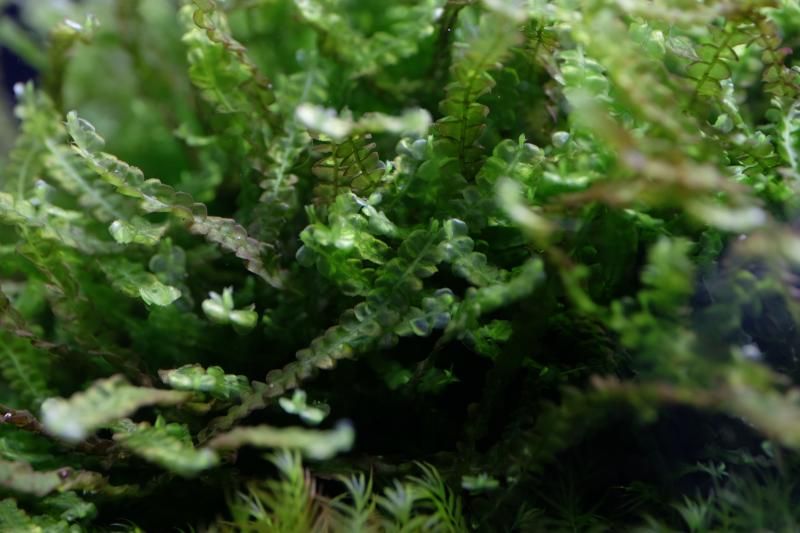 Shipping will be $5.50 for all plants and items not marked with free shipping or a shipping cost next to the unit cost. Please be mindful of your local weather. Things have been cooling down in California, but please still be mindful. Shrimps must be received on first delivery attempt.
Buy with confidence. Thank you!