Discussion Starter
•
#1
•
Just wanted to share the current iteration of my 58 gallon show tank. I got this tank back in 2006 and have finally turned it into a shrimp tank.
Current inhabitants are 2 Khuli loaches, 2 LFABP, 1 common pleco, OEBT and PFR.
Here it is back in Jnauary of last year: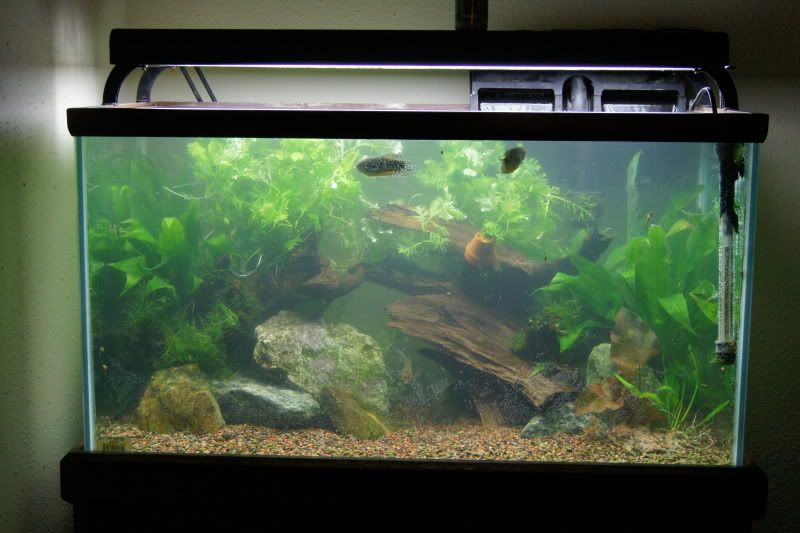 Novermber 2011: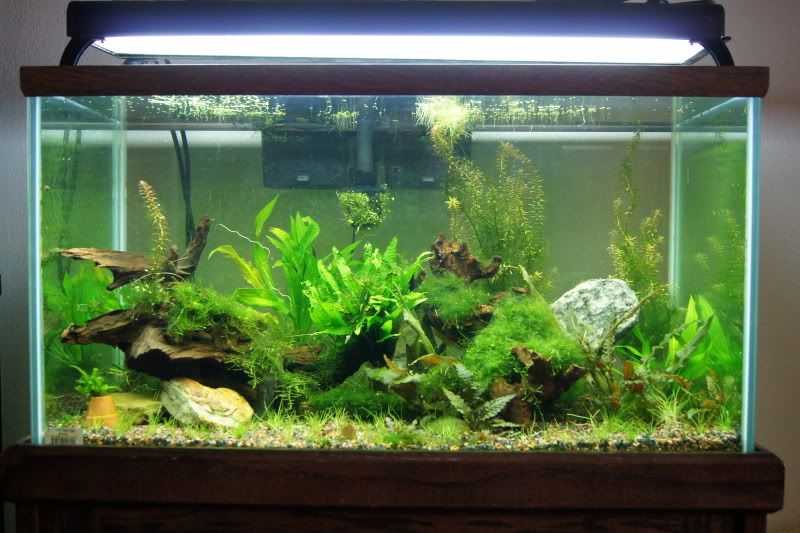 Today: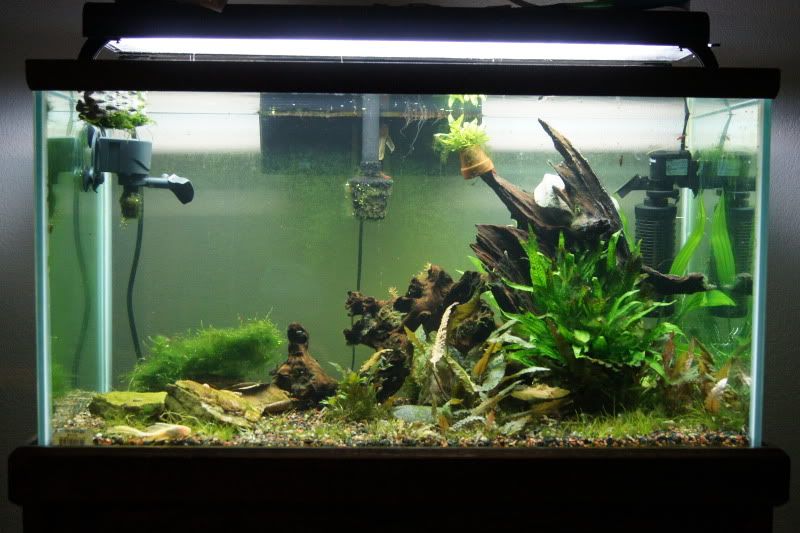 Shrimps: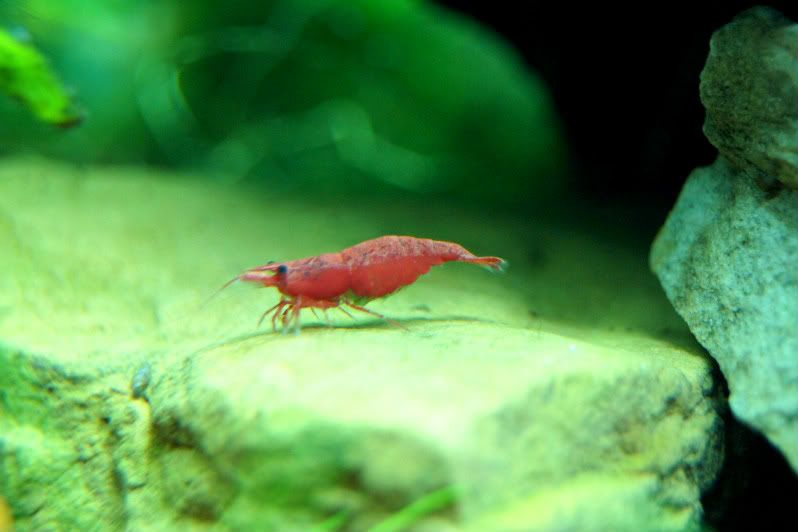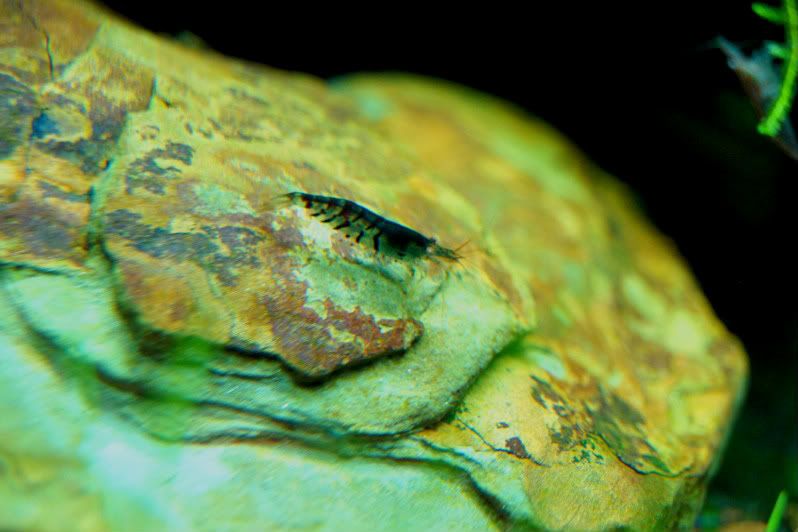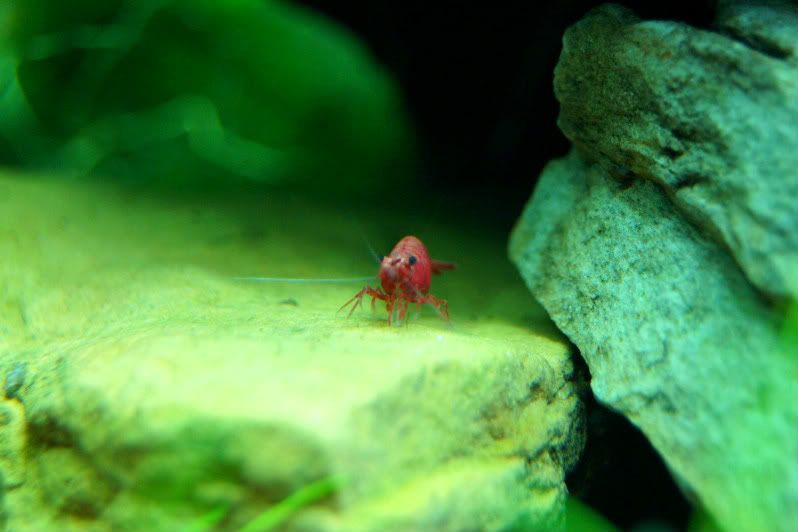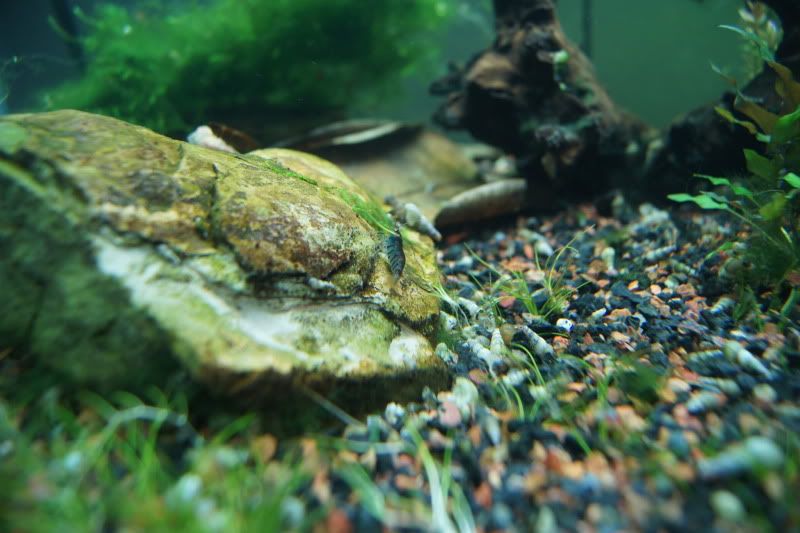 Current issues with this tank involve huge amounts of clado algae. After leaving the tank at home while away at college it became neglected and still is struggling to recover. Every week I end of pulling out handfuls of algae. The photo period is only 6 hours a day with only 2 out of 4 bulbs turned on.