This little guy was set up late last year as a means of encouraging a dear friend and very talented aquascaper who was feeling down and uninspired after not doing as well as expected in a live aquascaping competition. I challenged myself to set it up from an empty tank to finish in 60 minutes and only use plants and rocks I had on hand after setting up the 80 gallon. I'm not normally a fan of iwagumi setups, and don't typically do rock-only aquascapes so I set the challenge for myself to see what I could come up with. The official title is [insert friend's name] Rocks Tank, but we'll call it the 60 Minute Three Species Challenge tank here.
Right now the only intent is to keep it growing emersed. It's too easy to do and requires very little in the way of effort or expense. I'll find a stand and other hardware for it at some point, but the big tank has priority in the limited aquarium supply budget. This and Super Simple Setup 2 will eventually be shrimp tanks so I can have dedicated systems to learn how to keep those buggers alive and not mass murder them like I have in all my main displays.
Specs
-
12ish gallon sample tank I got from work
2x 6 watt LED 8000K fixtures on for approx 10 hrs/day when I remember to turn them on and off.
Filtration and CO2 TBD
2mm black planted aquarium substrate I had laying around
Rocks gathered from the nearby stream
Aquavinnova tissue culture Utricularia graminifolia and Cryptocoryne x. willisi, approx 6 pots each. It also had a few S. repens which have been taken out and put in the 80 gallon. The moss on the rocks came from a supplier in emersed form (which I hate working with) so I stuck some on the rocks just to see what would happen.
Nutrients- some sort of small fertilizer tab one of my bosses got from a vendor at CIPS
Water spray 1 or 2 times a week if/when I remember
Initial set up photo, 11.9.16
-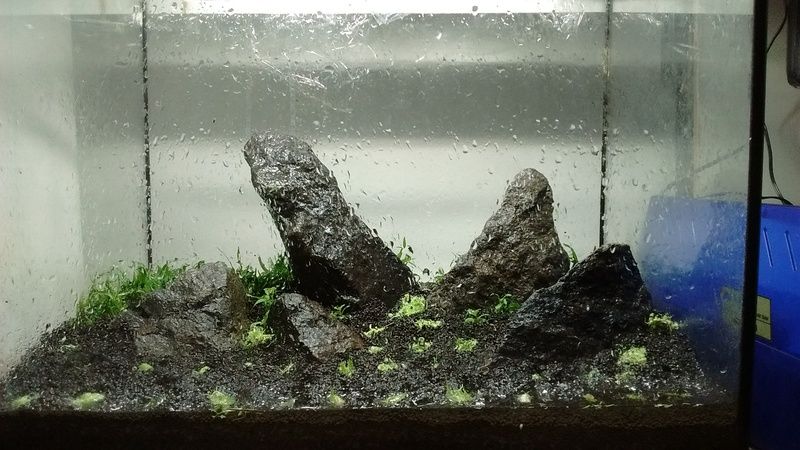 Today, 3.3.17
-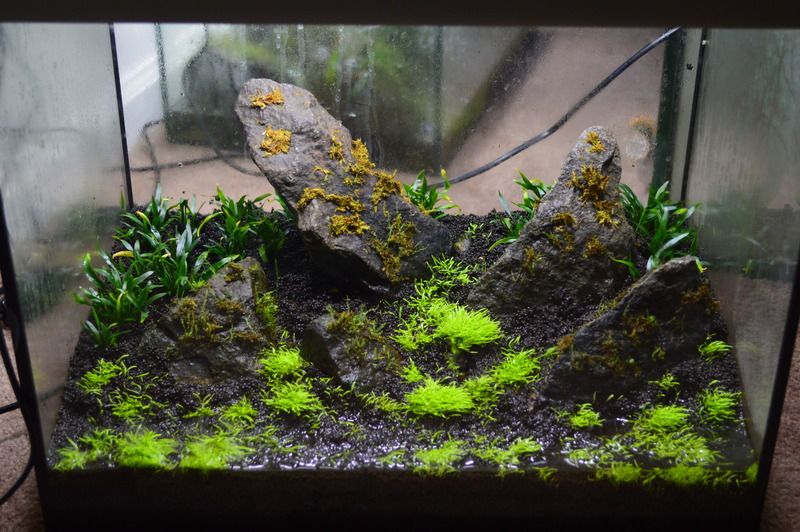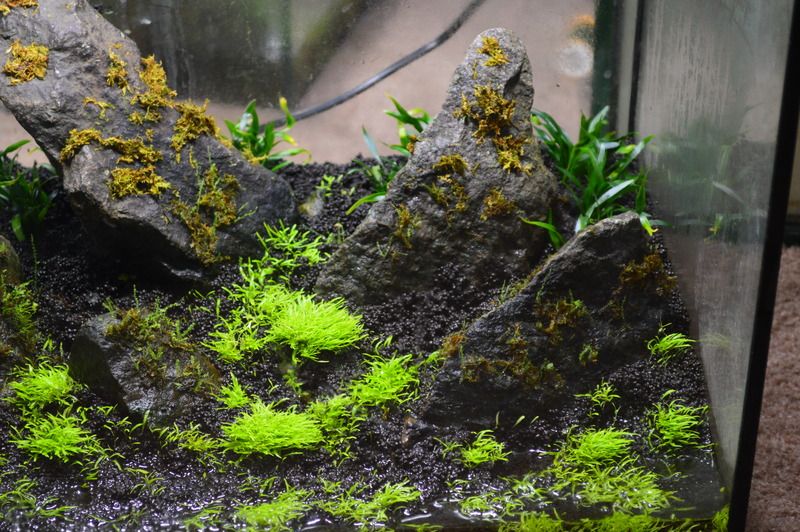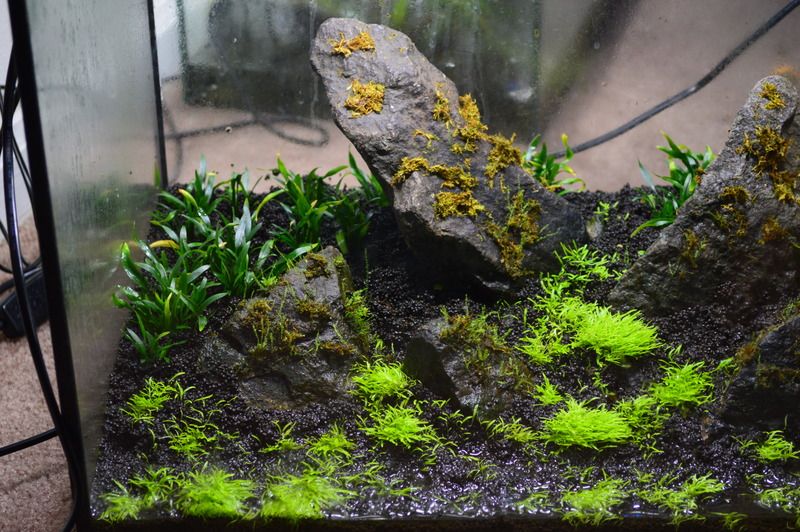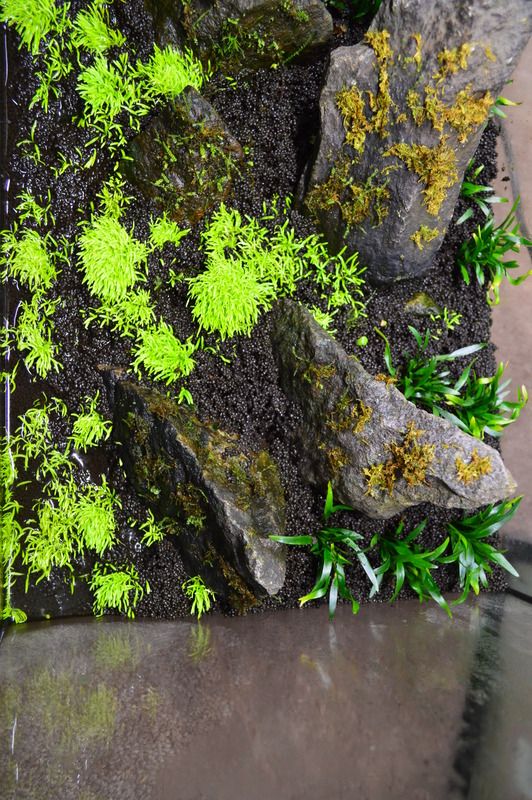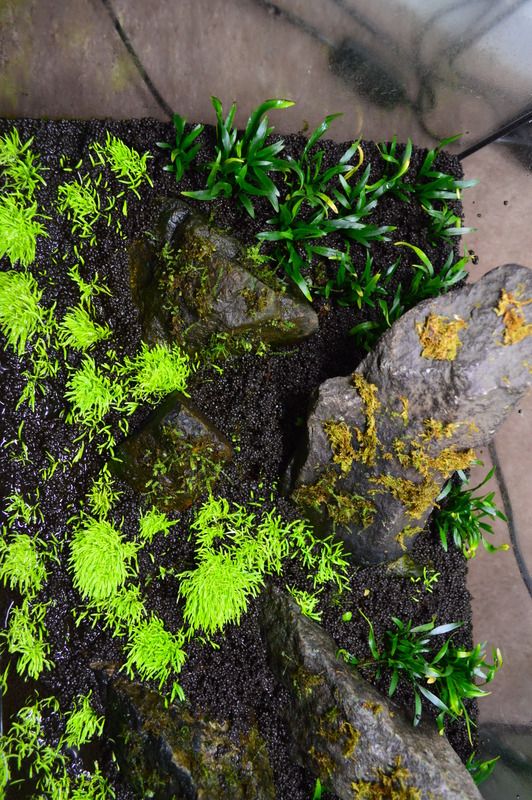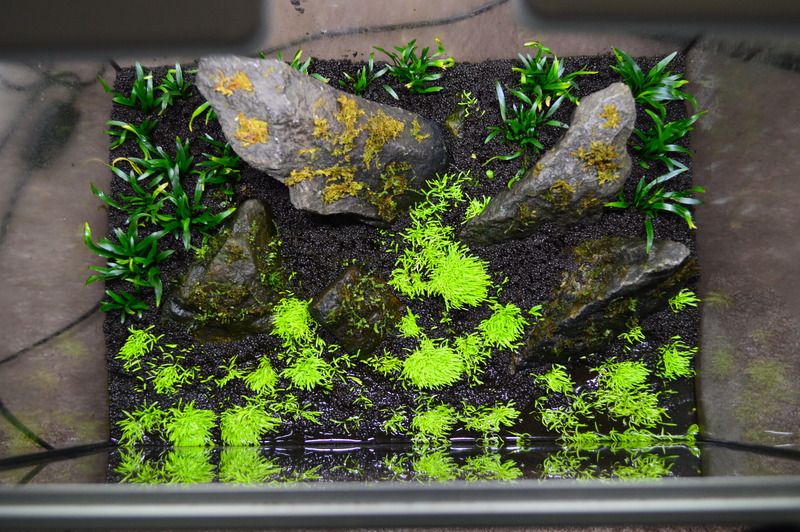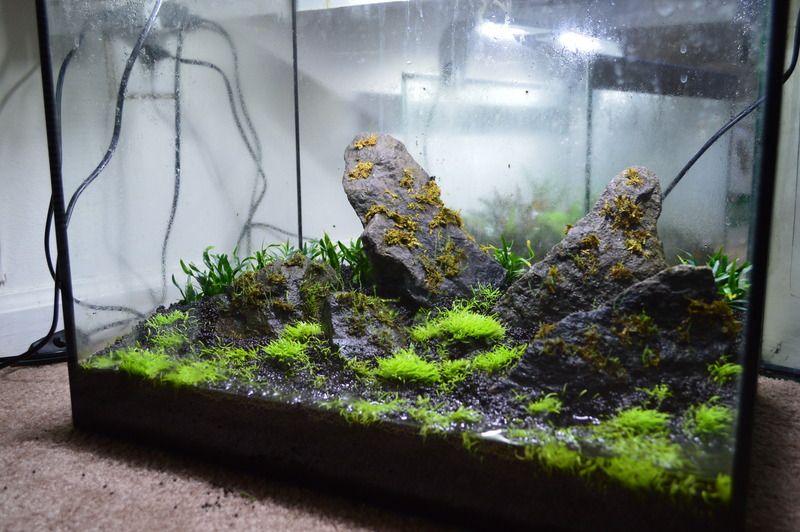 Please forgive the poor pics, I'm still learning how to use a DSLR camera.
Regards,
Phil