Discussion Starter
·
#1
·
for the past couple months, i have been working on a clado algae mat. im basically trying to get it to grow into a form that is easy to aquascape with.
it didnt take long, here are the results.
after i grow it out a floating mat of clado, i cut it into small pieces like this: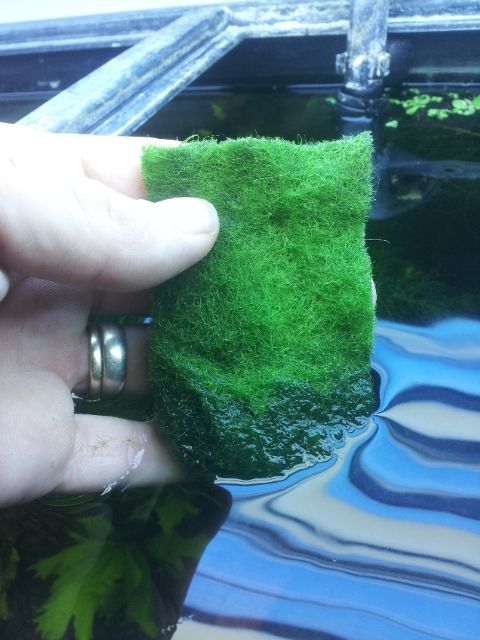 the first piece i tested looked like this the day i put it in my wifes tank: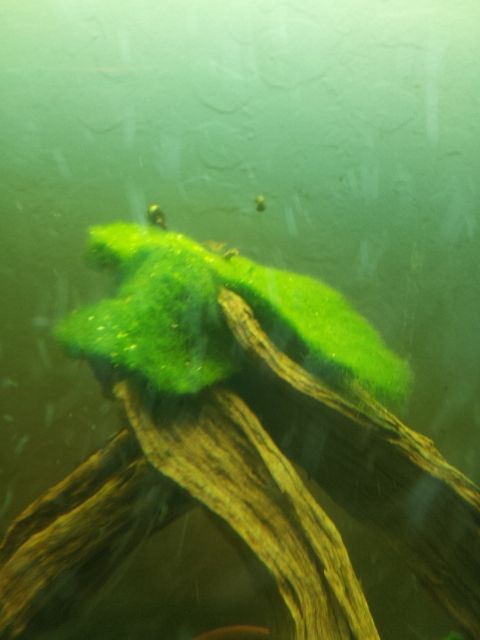 this is what it looks like now, just a couple weeks later: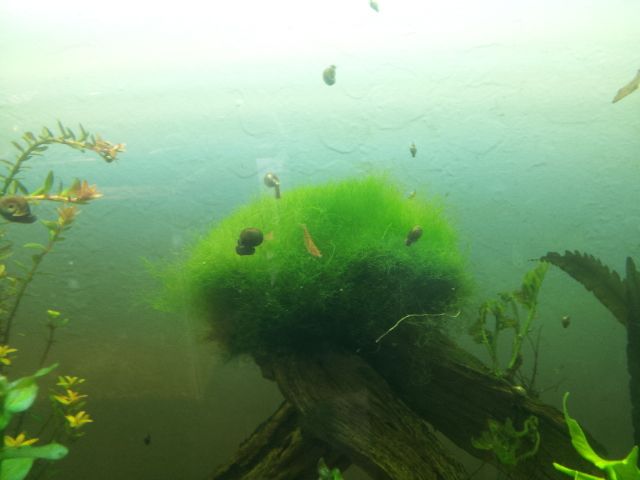 i have to trim every three days to keep it from growing too fast, but the more i trim it the thicker it gets. the hardest part so far is getting it to attach to the wood, but it grows so fast that it renders any pins or thread invisible in no time. the snails and the shrimp love it, and as an added bonus, it seems to be working as an algae scrubber. the tank has six 48inch t5 bulbs over it, and it looks nearly algae free after a full week of 24 hour lighting.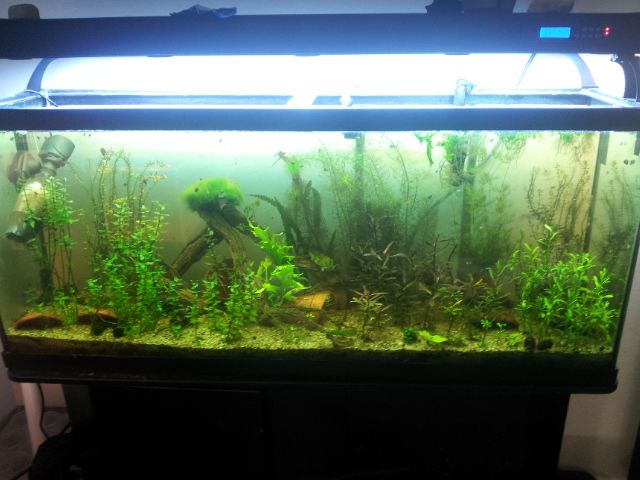 i really dont have the time to put into the hobby that i would like to, so most of my projects are the set it and forget it type. this one just happened to work as intended.
its the little victories that keep me goin...