UPDATE: This is the way the tank looks right now:
To skip ahead to the most current photos,
click here
.
Well, I finally got my shipment from Big Al's. This means I now have a stand for the 20g and, yay, another project! I've already assembled the stand and set the tank on top of it. Just to start this thread properly, I figured I'd take a few pics: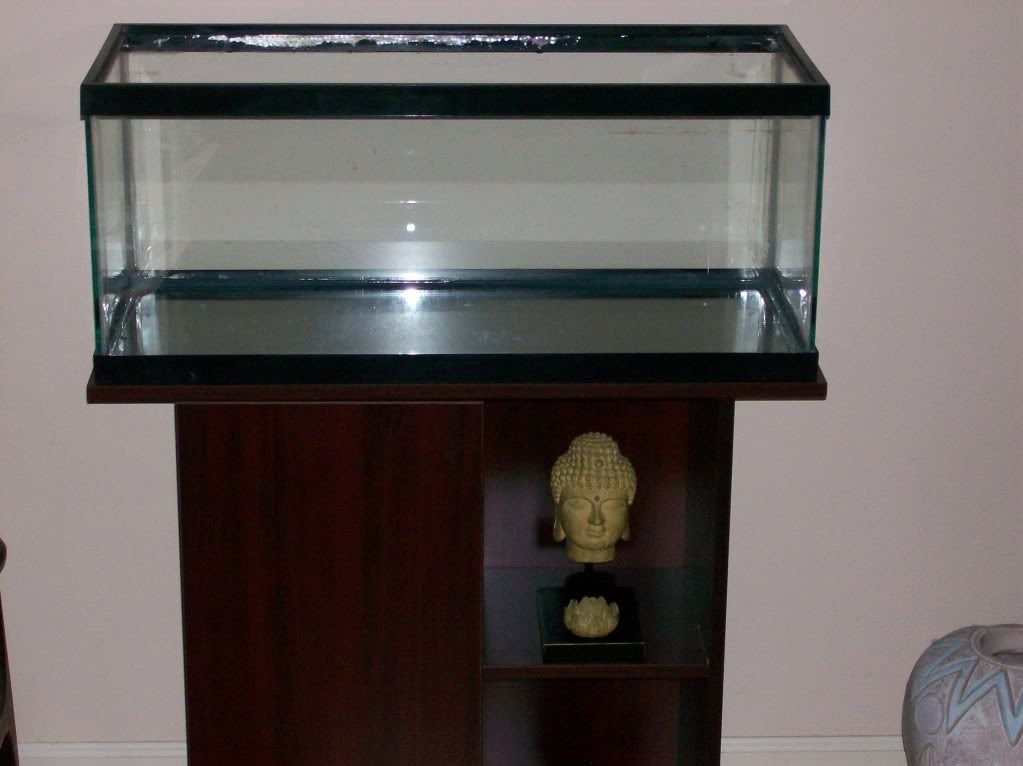 I'm currently in the middle of rinsing the old 3M colorquartz from my 45g, now that it has been retired. Once I get it all rinsed out, and snails removed, I will then start working on the hardscape.
Speaking of hardscapes, I'm kind of in a bind right now, because all the rocks I have are too small to achieve the look I'm going for in this tank. All the manzanita branches I have (and I have LOTS!) are useless to me for this tank, since my mom wants it to be an all-rock hardscape. I went to the rock store today to see if they had anymore Texas petrified wood, just like I have in my 2.5g, but he said he would have to bring more in to the shop. I explained what I'd be looking for, essentially a chunk about the size of a football, and a couple others not much smaller, and he said he thinks he has what I'm looking for. So all I can do is cross my fingers and wait for him to call me, which will hopefully happen in the next few days.
If I cannot find what I'm looking for locally, I just might have to take the chance on ordering some seiryu stone or something similar from I guess AFA, and that thought isn't too appealing since I don't get to hand-pick the pieces. So here's hoping my "rock-guy" (lol) comes through for me.
Hope everyone's having a happy Thursday!