Discussion Starter
·
#1
·
So my poor tank was dwindling away with the standard 18W compact flourescent fixture. I went cheap and used the standard light bar from my 45g that I'm going to be setting up and stuck that on top the tank where the lid hinges, effectively doubling the light but still low light at about 26W on this 30 gallon.
The tank water is quite hard due to bad substrate (calcium leaching) so it has a ph of 7.8 (tap is 7, and very soft). The fish include blackskirts, giant danios, couple of danios, yoyo loach, pair of kribs and their fry, couple of ottos. Completely overstocked since the fry are still in there but can't seem to find them a home yet.
The plants include java fern, hygro difformis, giant hygro I think, sunset hygro and alternanthera sp. that you probably can't see buried in the back.
This tank is not scaped but is growing out for the plants to move into my soon to be set up 54g corner bowfront, high teck system.
Before, February 2007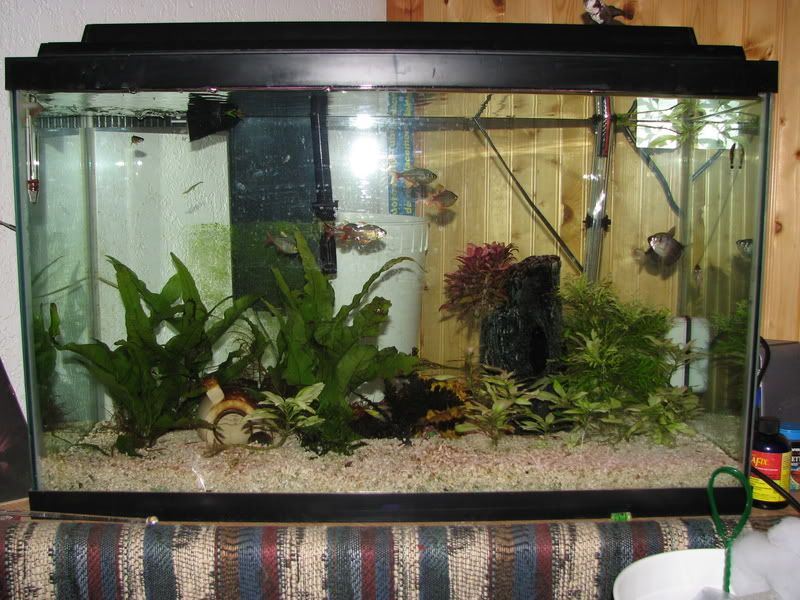 Now, May 2007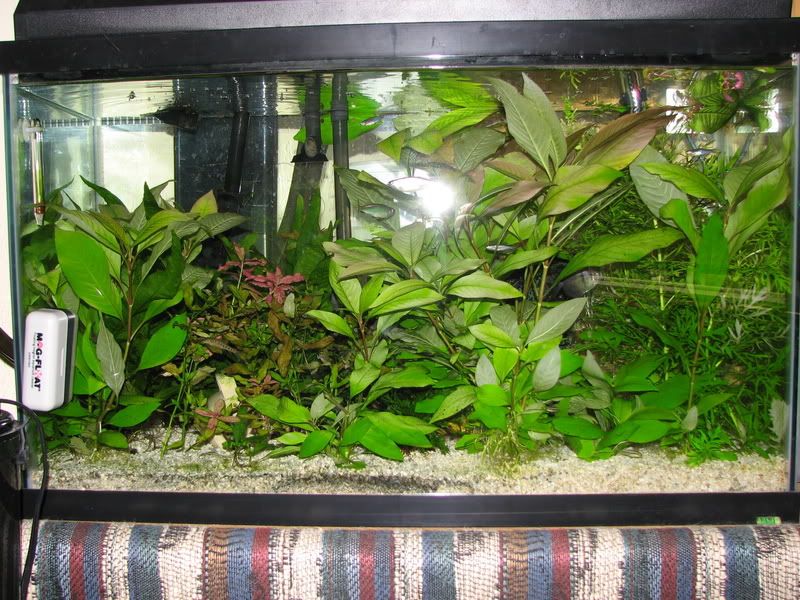 And the babies