Live delivery guarantee only applies for 1st delivery attempt(within 2-3 days from shipping date), no exception. For example, if Post Office screws up the delivery and it takes more than 3 days to deliver the package to you, the live delivery guarantee is voided.

If DOA happens, please email me a clear photo of the dead animal in the unopened breather bag within 2 hours of arrival for refund. The refund covers the only cost of the animal itself but not the shipping charges paid. Please read this term carefully and agree to it before you buy.

Priority Mail S & H $12 for shrimps, snails and fish. $6 for plants. Heat pack is available at additional $1 if needed.




I have the following shrimps and shrimps for sale. I've bred and raised them at home, not being imported.
1) SS CRS
Mature adult/breeder 10 for $80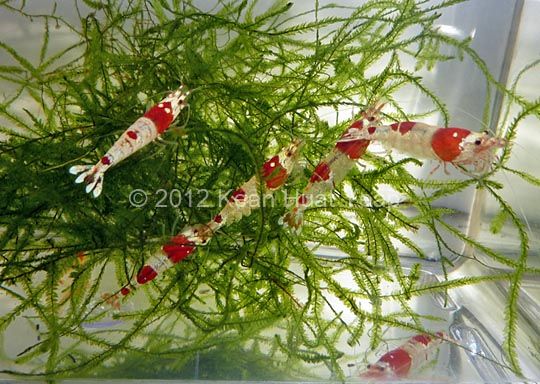 2) Smaller size OEBT, the size is about 0.25", 10 for $54. You will get a mixed of colors of shrimps.
--
SOLD OUT FOR NOW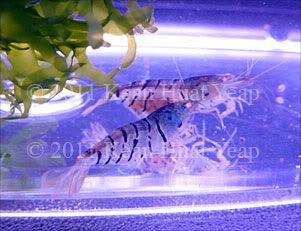 I breed them in my home aquarium and they were not being imported and then distributed to you.
Young shrimps can be shipped better than adults and will live longer in your tank. The picture shown here is the adult shrimps. It will take the young shrimps a while to mature and get more colorful. Please note that this shrimp doesn't breed true, this means that their babies can range from blue, light blue, blonde and brownish color but all will have orange eyes and the tiger stripes. You will get a mixed of colors of shrimps.
I breed and raise this shrimps in direct tap water and it's moderately hard water and not using any reverse osmosis water.
3) A group of sulawesi rabbit snails $45
There are at least 10 of them, 6 adults and babies. I raise and breed them in moderately hard water at 82F. They will eat anything like flakes, pellets and some frozen live food.
4) I have various sizes healthy galaxy rasboras or celestial pearl danio (CPD), The size ranges from 0.3" to 0.8". A group of 10 for $42.
These are tank bred and raised fish, not collected from the wild or imported. These will adapt better to your tank.
5) Opae Ula, Hawaii Volcano Shrimps, a group of at least 15 shrimps $25
6) Pellia (Monosolenium Tenerum) Baseball Ball Size $20