Discussion Starter
·
#1
·
thought I lost one of my little guys... turns out he/she's hiding in my overflow filter. no idea how to get it out... I'm afraid of removing the filter floss stuff 'cause he dives into it when I look in... I know he went in there just to spite me... (ok, probably because the guppies go in there to give birth...) I may need to buy more filter stuff and just stuff it so full none of the fishes can get in there... here's a pic of my....... incredibly young tank, in case you wanted a visual...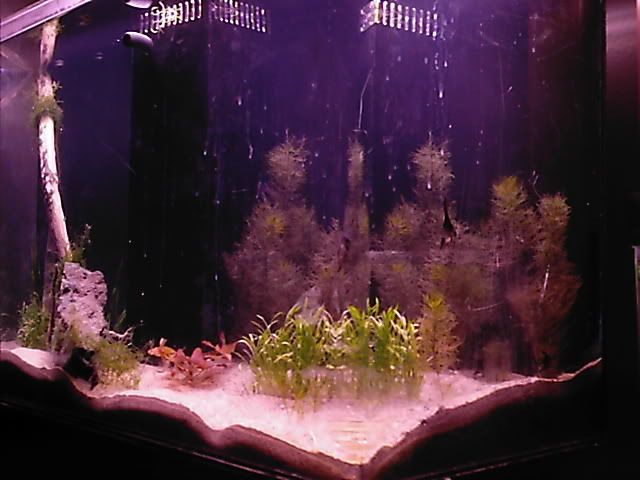 see that big black box thing? he's hiding in there... It's just one of those things where, I'm not actually
worried
about him, though I probably should be. I'm more
annoyed
because I want him to come out and play with the rest of the angels. Oh well. I guess I start digging out my overflow!
edit: hm, I also can't net him out, net is just a bit too big. I guess it's time to invest in a smaller net!