Discussion Starter
·
#1
·
Plants
I have no heat packs, but the weather is warming up (with today being an exception). I'll check the weather before I ship them out. Flate rate box or other shipping method if you prefer.
Vallisneria americana (Jungle Val)
7 plants $5 for them all or $1 each
Sagittaria subulata (Dwarf Sag)
10 + plants $8 for them all or $1 each
? Hydrocoytle Japan? (looks like four leaf clover. Grows a little taller with low light. Medium to high light it creeps along)
2 groups of 15 (probably 20+) nodes $5 for all, $3 each
Java Fern
4- 1.5" rhizomes $10 for them all, $3 each
2- smaller rhizomes $3 for both
Anubis barteri nana
2- 7+ leaves $8 for both, or $4 each
2 petite 8+ leaves $8 both or $5 each
Cryptocoryne winditii brown
7- under 3" tall, 4-7 leaves $14 for them all, $3 each
2 that are slightly taller, but haven't been dosing iron in that vase, so the leaves are green $4 for both
Marimo ball (moss ball)
6 golf ball size or smaller $10 for all or $2 each
2 larger plants $4 for both
From these tanks
Also this, no idea what it is, $5 for it all, two or three golf ball clumps worth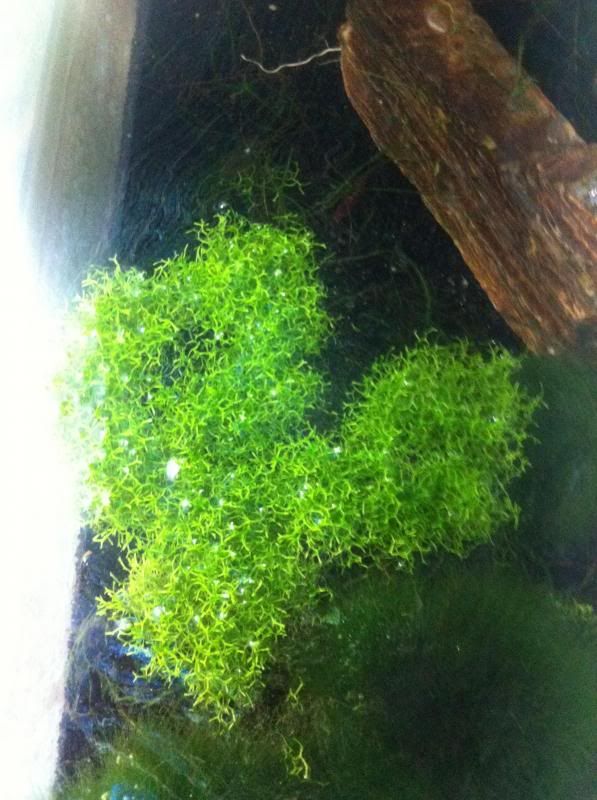 Hardware
LED light from a Fluval Spec. I think it has less than 7 months on it with a 10 or so hour light cycle. It has blue moon lights as well as normal day lights. $15.
Jungle Plant Care CO2 fizz system with five refill packs, enough for well over a year. $20
Square ceramic tube, about inside dimension is about an inch, 5-6" long, open on both ends. $5
Ceramic half circle tube, closed on one end. About 1.25" diameter, 6" long. $5
Driftwood, really cool piece that I never used. Lots of open space in the center for fish/shrimp to hide. It was a little too big to work in the 7 gallon bow. $15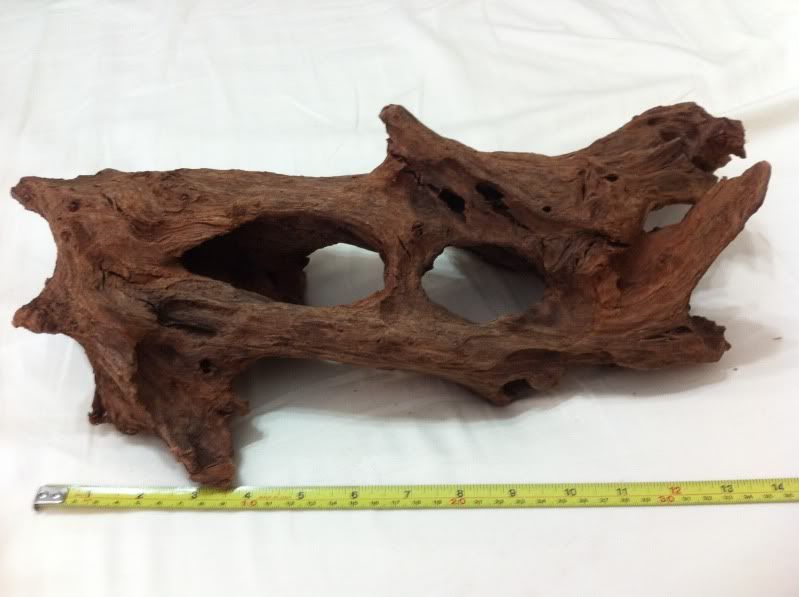 Manopi driftwood that was in my girlfriend's tank for a couple of years $10
Manopi driftwood piece that I never ended up using. I think it is 10-11" long, 5 inches tall by 2.5 inches thick. (I don't have it with me right now) $15