Here are two pictures:
Yellow shrimp $35 for 10 (includes shipping cost). These will be caught at random, mixed from juvies to adults, not pee wees. Will include a couple extra. Juveniles are lighter yellow, females get bright neon yellow as they age. PM Chad320 if you don't believe me. :hihi: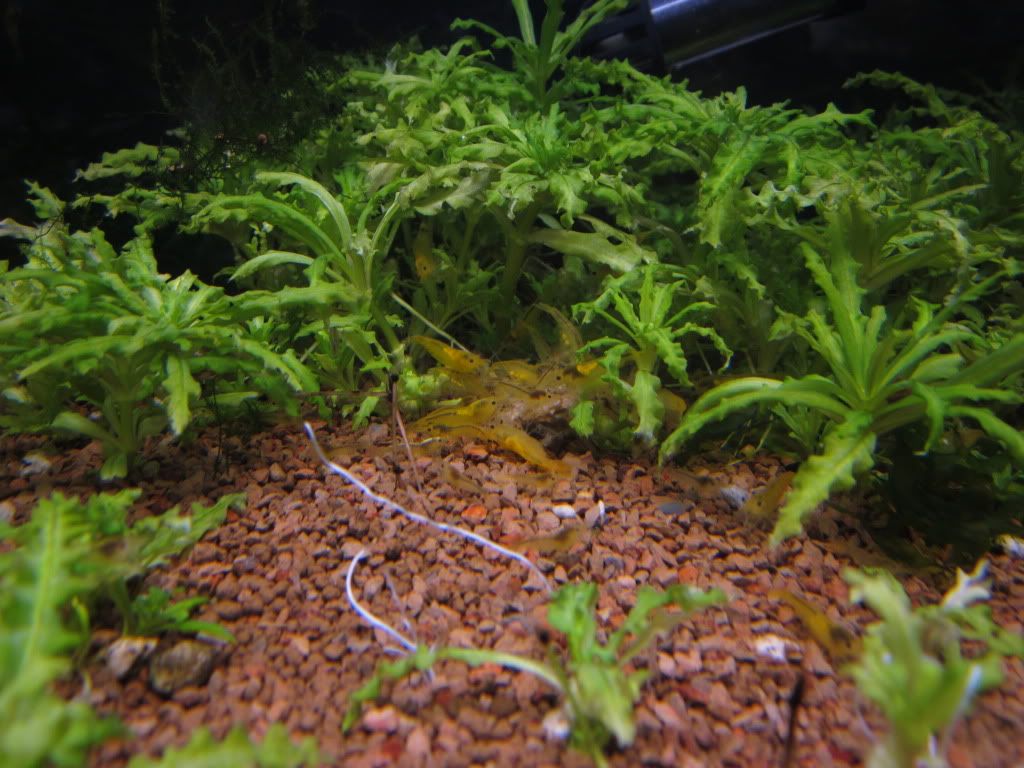 Will ship Saturday. Please mind your weather. Will refund cost of shrimp MINUS shipping costs if all are dead on arrival. However, you must provide a picture of dead shrimp in bag within two hours of delivery. Including a couple extra in case one or two die in transit. Will not refund if you have 10 shrimp alive.
Normally don't even sell shrimp, but I need a few more yards of expensive fabric to finish a quilt. :wink:
Payment must be received within the hour or it goes to the next buyer.