[STRIKE]Up for sale first is a Toms clip on compact fluorescent 13w light. I bought this used from another member here and used it for a few months. Works great, in great shape, inline power switch.
This light fit's any 1/8" acrylic/glass wall aquariums. Not to be used for tanks with rims!
$7 + shipping (pm me your zip for a quote as this won't be going in a flat rate box)[/STRIKE]
Sold!
[STRIKE]~15 pounds of AquaSoil Amazonia II. This was sitting in a 5 gal bucket as I was trying to remove the ammonia from it with weekly water changes. I believe i got it down to 1.5ppm then decided to go another route for a substrate. $20 shipped.
The AS is the same color in both bags, just doesn't look that way from the pics.
[/STRIKE]
Sold!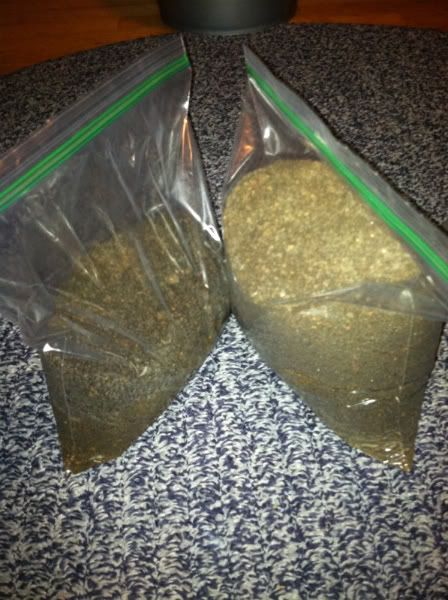 Thanks for looking everyone!