Hey Folks!!
Been a while since I have been on TPT; got a new job a while back and it has really used up pretty much all my time. For those of you that know me, I am still alive and well, got rid of a few aquariums, but now have my collection down to a more manageable size. For those of you that don't know me, which should be most of you due to my absence, I have been a member at TPT for nearly 6 years, and have been doing aquatic plants for about 8 years. All my plants are high quality, and visually inspected for algae and snails prior to shipping. My packages tend to be a great deal, averaging around 10-25 cents or so per stem.
Up for sale is a trim package, I honestly do not know what all it will contain, but it will have the following for sure:
Strogine staurogyne repens (originally from Tom Barr)- Lots of this stuff
True AR MINI (Originally from Tom Barr) - At least 5 stems
Some sorta Rolota, not sure what type it is anymore, but has a great red color and a nice narrow leaf. - Severl stems 3"+
Java Moss - a Large handful
Various Crypts - At least 3 health plants
Some of the plants the grab box MAY include depending on amount I have:
Vals
Downi
Lobelia
Although I have not posted in a while, I am not a newbie when it comes to shipping. I have alway had great success with shipping my plants to the lower 48, buy with confidence, you will get a great product at a very fair price. This package is more about getting plants into the hands of those that need/want them rather than making money. I would like to get $30 for my package, this will include priority shipping and a tracking number, since I'm not sure entirely what will be included I may need to use a medium flat rate box, so $14 of the $30 asking price is for shipping, leaving you spending $16 on the plants, and trust me you will get WAY more than $16 worth of stuff.
These are some older pic, there is a bit of green algae on the ar mini, but that has been taken care of. All the plants will be coming from this aquarium, it is a 20L, with direct co2 injection and a BML for lighting.
Please PM me if you are interested in buying my grab box. I know I have enough plants for one, I may be able to swing two boxes.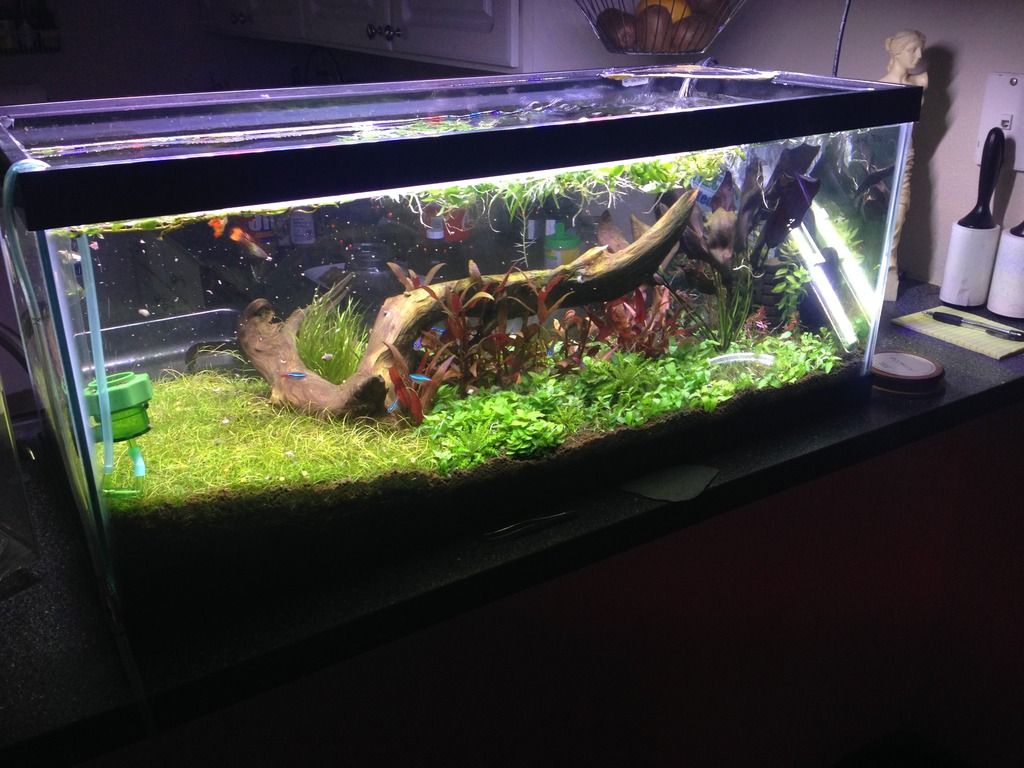 Package is sold, looking at how to mark this as sold since the site has changed since my last visit.