I have some fire red cherry shrimp that I need to start culling.
They will be $1 each+ $6 for priority shipping.
Please make minimum order of 15.
They will be range from 1/4" to 1/2". Most of them will be juvie size, too young to sex and may color up.
These guys are very hardy and a prolific breeder, my tank is half rain half tap, don't really check anything but make sure the water clear and 10% change a week
Shipping is usually Sat. morning.
DOA guarantee on first delivery attempt providing a clear photo of unopen bag (very rare). Ship in breather bags, foam line box, etc.
Pm me if anyone interested.
Excuse my crapy camera, i can only afford one hobby at a time
The one you are getting.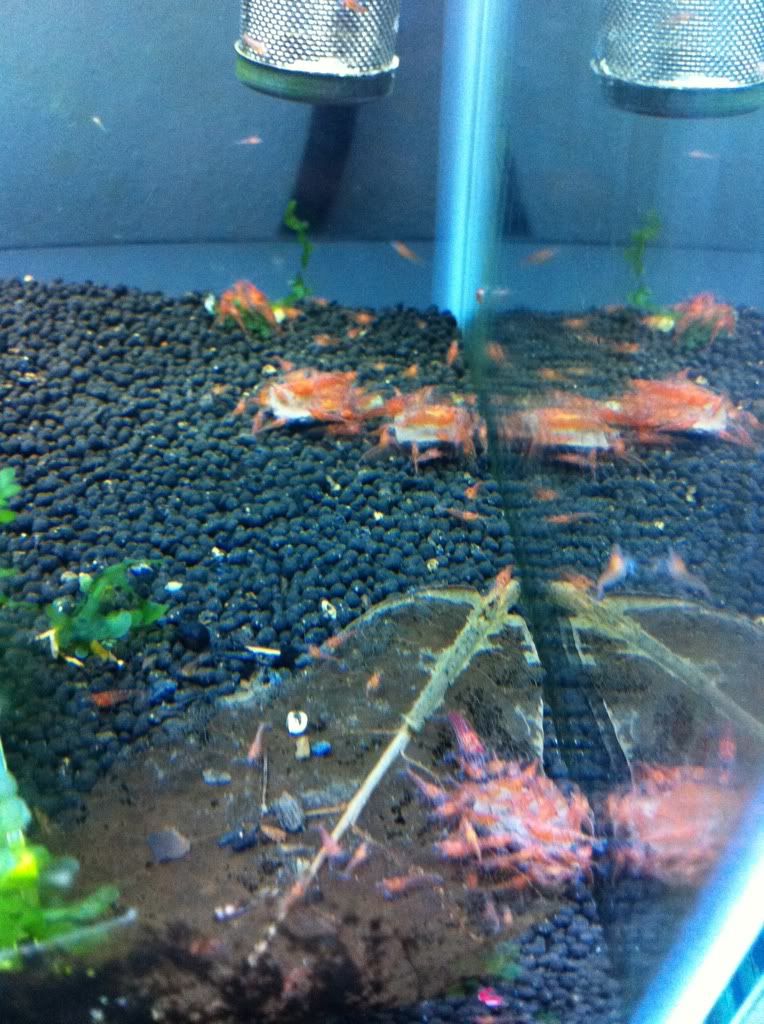 Parents.