Discussion Starter
•
#1
•
Alright, my fellow TPT members. I've been doing a ton of research on the most efficient ways to grow live food cultures to feed fish and came across a method called "soilless grindal worms". It's not a secret method, or anything; there is some good information out there if you're willing to dig for it. It just so happened that my grindal worm culture has recently become infested with the dreaded *bum bum BUM* mites! :eek5: So, since I had to undergo the process of making my culture soilless, and there was a camera near by, I decided to take a few shots and make it into a TPT tutorial. The search function doesn't offer much on actually culturing these guys, so I hope this helps someone!
Here's a shot of my old culture. The mite infestation isn't extensive, but they're there! In preparation, I put some pre-cut, plastic needlepoint canvas on top of their food to lure the worms into the perforated canvas. Works like a charm! They cannot resist the cat food tasties.
What you'll need:
Scour pads (preferably 3+ pads per container)
Storage containers (at least two)
A pipette of some type
A seperate container for water
Dechlorinator
Your worm culture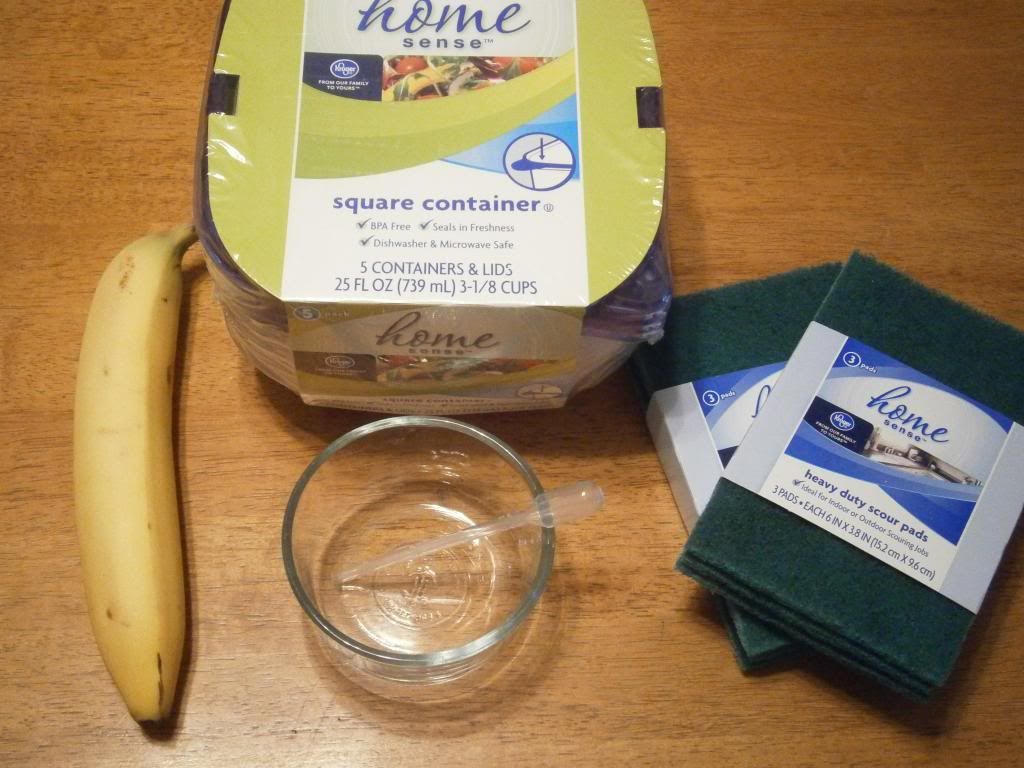 Above are my base supplies, plus a banana for scale.
Your first actual step is to rinse your scour pads and containers in dechlorinated water (I use Prime) to make sure there's no leftover debris from the store. Then you place the scour pads within the containers. I had to cut mine because they didn't fit properly. Easy peasy.
There are three pads within each container. Most people stack as many as they can reasonably fit within the container.
Your next step is to pour a small amount of water over the scour pads. You want the water level on the bottom to be no higher than where the first scour pads ends. Do this for all your containers.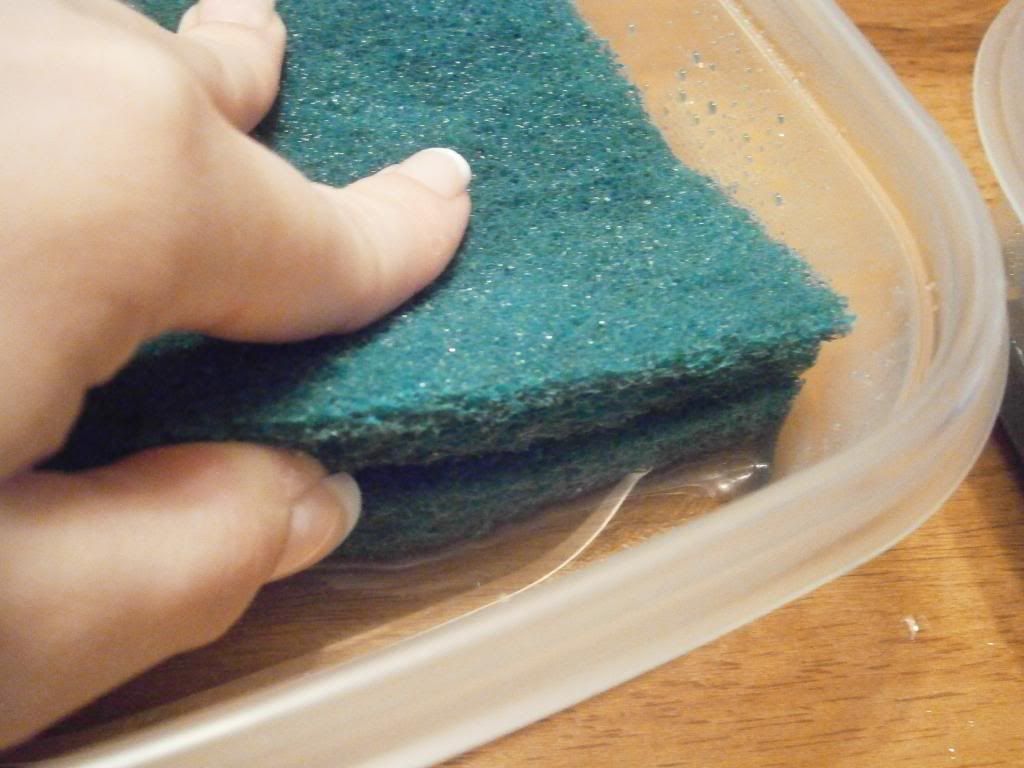 This water will also need to be changed occasionally. Use your best judgement based on the color of the water and overall smell. It shouldn't smell foul.
Now for the fun part! (Kinda?) Get your pipette ready and fill up a small container with dechlorinated water.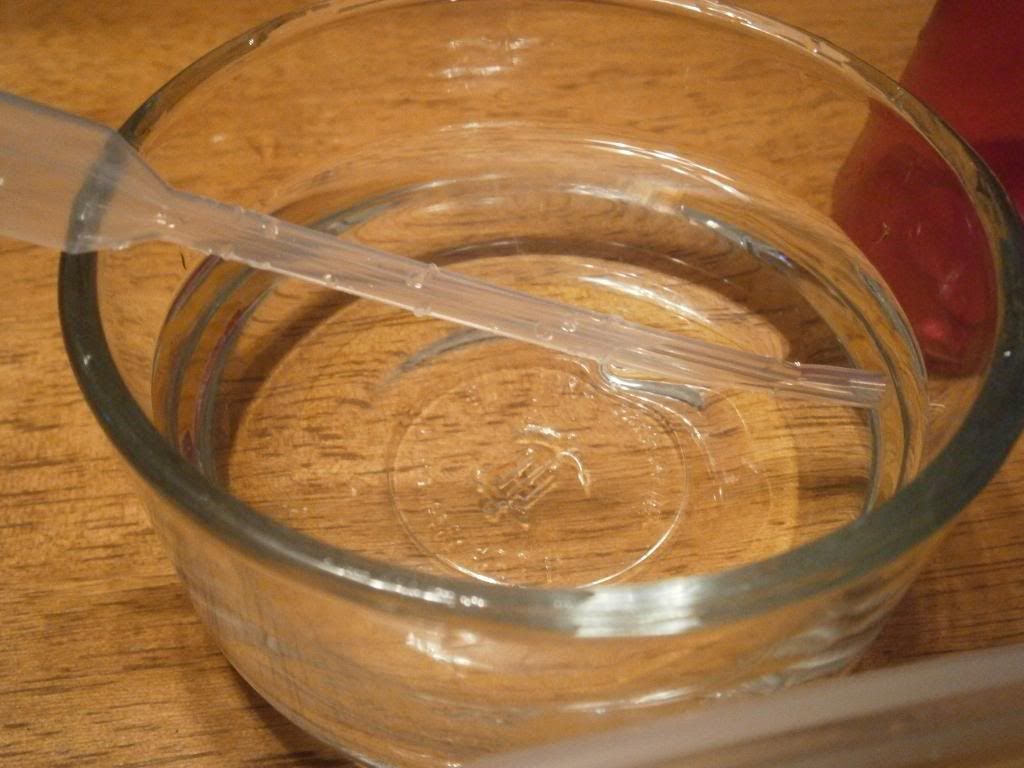 I cut the end off of my pipette because the end was gradated.
Now grab your worms.
Can you hear them screaming?
And put them into the container with water. Au poil!
It's best to swirl them about occasionally and pour off the excess water from time to time. This ensures that no hitchhiking pests go in with your "clean" worm culture. Supposedly, the worms will all sink while the pests (like mites) will float. Keep doing this for upwards of an hour, or however long you're willing to do so. Can you hear them screaming now?
Whilst you are waiting for your worms to be cleansed, continue to set up your soilless culture containers. I rinsed off the needlepoint canvas with HOT water and set it on top of the 2nd scour pad. Then I put some more tasties on top of said needlepoint canvas as a peace offering for the worms. Do this for all containers.
I use Purina Chicken and Rice cat food that I also feed my hedgehog. In fact, he's the reason why I am making an effort to remove these mites. Hedgehogs are extremely prone to getting infected with mites which can cause damage to their sensitive skin and quill loss. No point in putting him at risk when there's an alternative method!
Now suck up all your terrified worms with your Pipette of Doom and place them onto your peace offerings. Keep doing this until you have the majority of them out and safely in their new containers.
Voila! Vous avez terminé !
Poke some holes into the tops and fit it snugly onto the containers. Easy as pie! The only maintenance that is required is a daily misting of the pads, adding/removing food, and an occasional water change. The water can be easily sucked out with a pipette, or even drained out by holding the scour pads and tipping the container until the water runs out.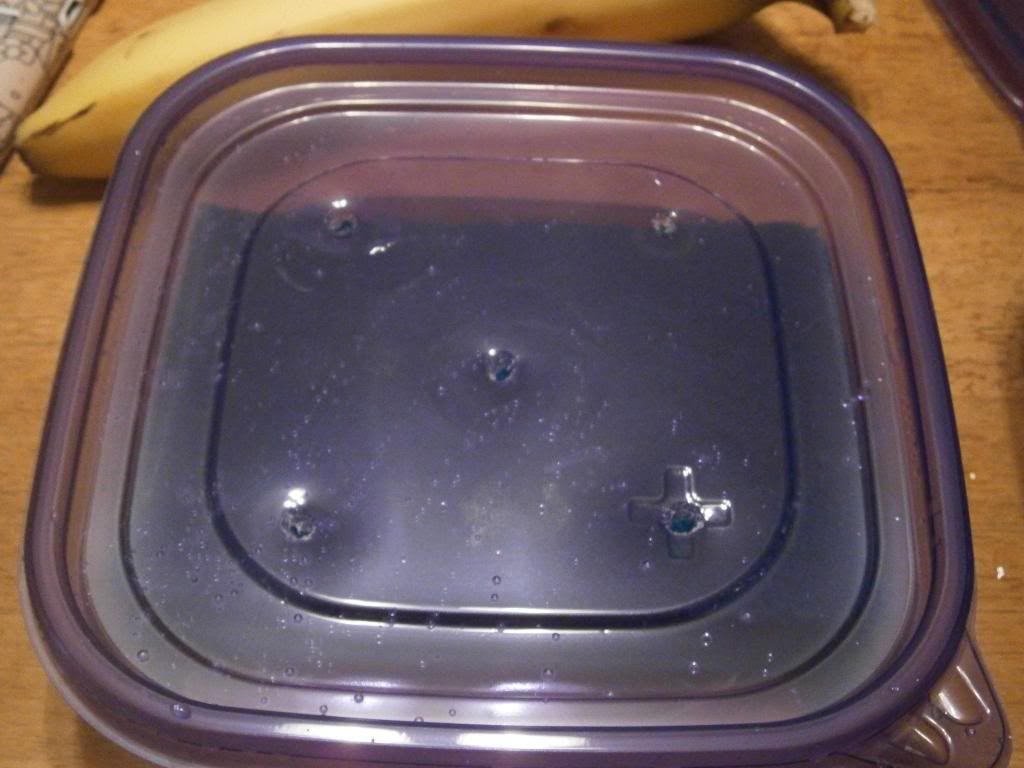 The soilless method is supposed to be the best method of culturing grindal worms without the worriment of an infestation from pests like mites or spingtails. While these bugs are not a direct danger to the worms, they may or may not out compete the worms for resources. And they're just nasty lil' buggers. Continually remove the grindal worms from the soiled cultures and place them into the soilless containers. Once there is a good sized population within the soilless cultures, toss out the soiled cultures. Some people also place cotton, or filter floss into the poked holes to ensure no flies get into the culture.
If anyone has an suggestions or comments to add, feel free! Or show me your cultures (soiled or soilless)! I intend on updating this when their is a change in my culture; a worm journal, so to speak. Make it a great day, everyone!