Discussion Starter
·
#1
·
ok i have 4 planted tanks a 29, 35tall, 40 breeder, and a 55 standard. the 29 is the longest goin tank it been goin for about 3 months now. the rest are some what new but my question is am i low tech and do these plant have wut they need? the 29 i have been happy with some plants have been very very slow goin i think because no pressureized co2 ok i will just show the pics and say wuts goin on with that tank. i have rcently read a book on planted tanks and fund out i really went at it bad but i got wut i got so this is wut i am working with.
ok the 1st 2 are my newest tank the 35 tall. it has a heater kept at 78-82 deg F. and the lighting is my diy (because i loved the canopy that came with it) i bought a t5 24 in light from lowes and put 2 14 watt (.8 watts per gal) coralife bulbs in it. no co2 atm but all my stuff just came in and all i need to do it fill the tank and hook it all up. so with presurized co2 how is this tank set up to u?
left side
rt side
whole thing
ok next 2 are my 55 it has florite under the sand for the plants just didnt like the look of it. this tank is my 2nd longest running at about 2 months. atm it has diy co2 (soon to be replaced by presurized) but this one i have 2 coralife duel strips t5 freshwater version. one is off in the pic (temp. useing it on another tank untill lights come in) the lights with 28 watts.(2.036 watts per gal) but 4 of those. so how do u think this tank is ir will be with pressurized co2? ps heated tank 80-82 F.
rt side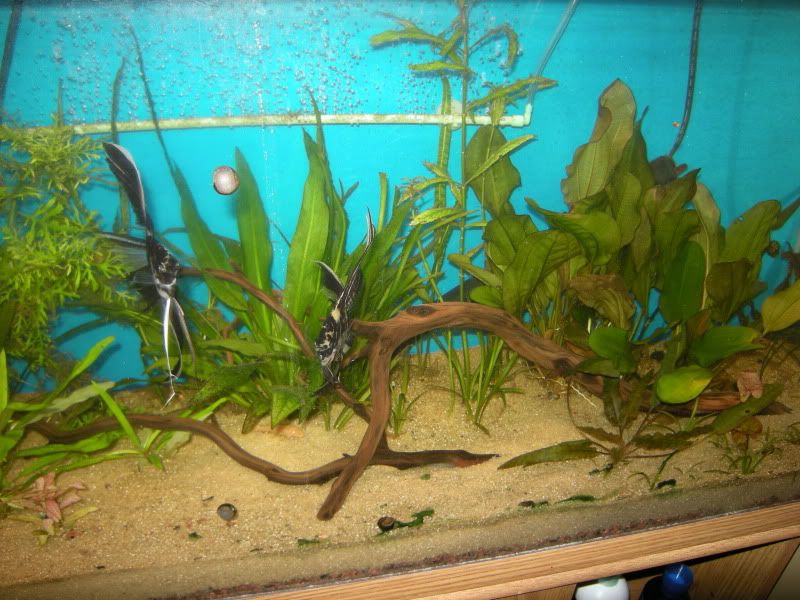 left side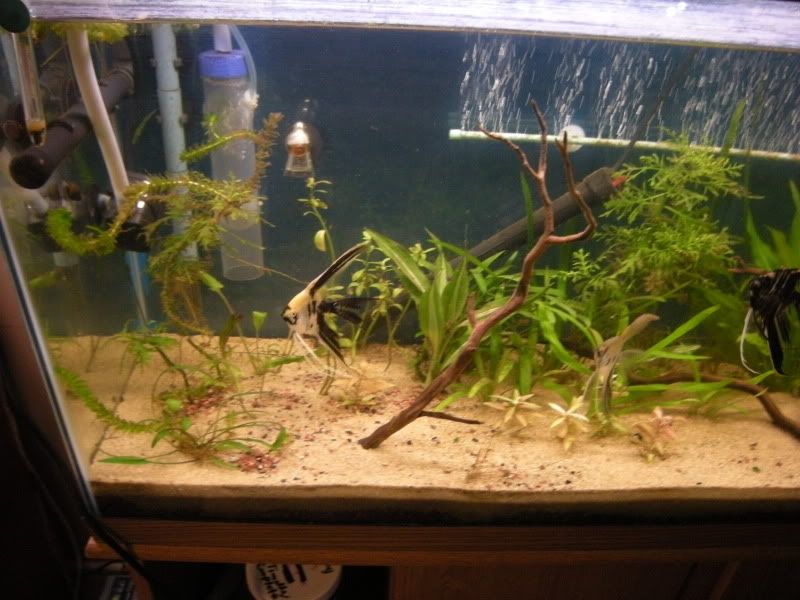 this is the 40 another brand new one. nonheated goldfish tank all the plants in this one are anabus. no co2 atm but same as the other tanks commin soon. its not even set up yet because i need to get sand for the substrate. wuts in there now is to light and wont hold the plants in. but aside from that the lighting is 2 coralife t5 freshwater duel strips with 21watts(2.1 watts per gal) ok opinions here please.
rt side
left side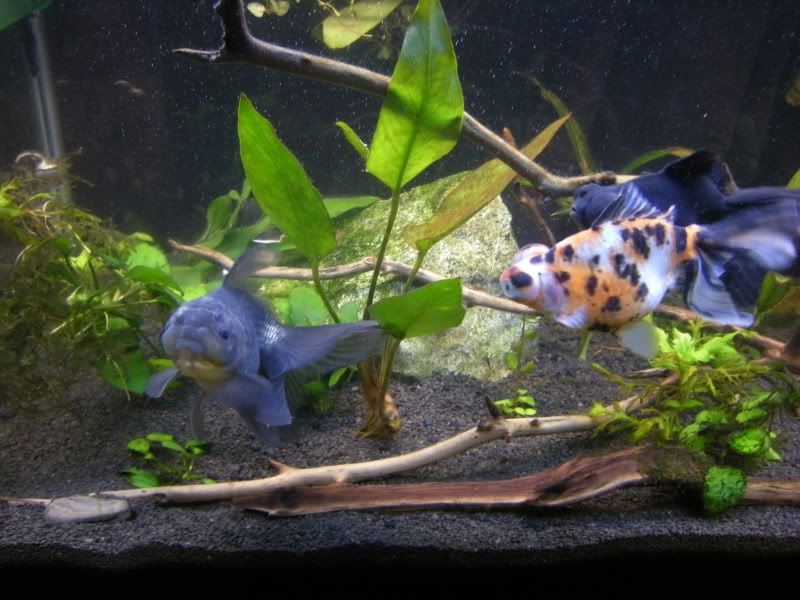 ok this is the 29 it is the longest running planted tank at 3 months. no heater goldfish as u can see and shrimp. well this has diy co2 on it but like the others soon to be changed. lighting it has 1 duel strip 30 in. coralife freshwater with 18watts(1.24 watts per gal) and eco complete substrate. so opinenions on this one
left side see the shrimp in their tree house
rt side
whole thing
i am just wanting to know if these will survive once i get the real co2 on them wiht the lighting they have. ok few well thank everyone for all the help in advance ty
oh question is it tru that u can have good co2 and low light? (for the tanks with less than 2 watts or 1 watt per gal?)