Discussion Starter
·
#1
·
So I know a lot of planted tankers don't like snails in their tanks. But I thought I would just take a moment to show what they can do
I recently upgraded my office betta tank from this little one gallon affair: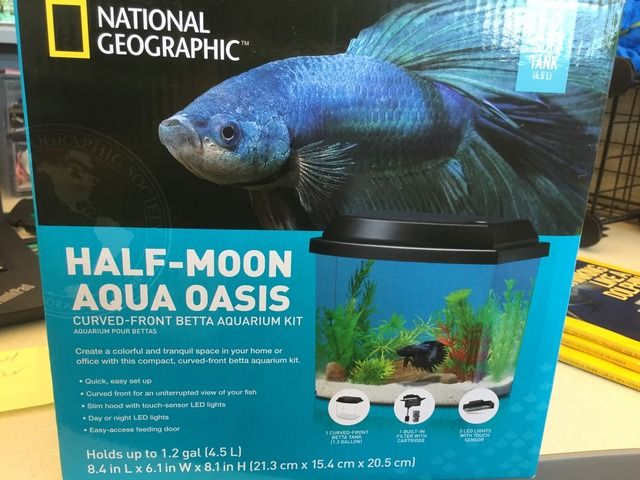 To this lovely 2.6 Fluval Spec III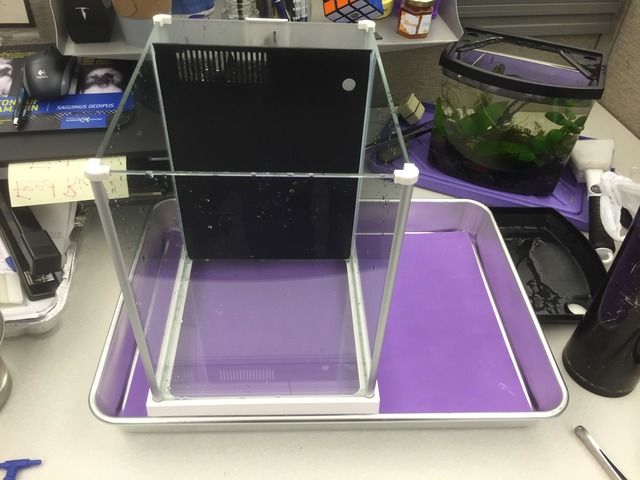 Size comparison the day I filled it: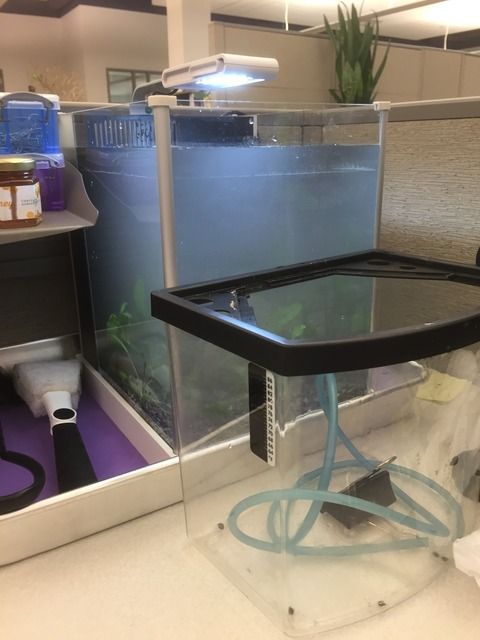 ANYWAY as happens sometimes with new tanks, things got slightly out of balance, and algae took over:
This happened in the first tank too and eventually resolved itself, but I was sick of looking at it, and I needed a clean-up crew in this tank anyway to clean up any pieces of food Mr. Betta misses. So I went home Friday night (3/4) collected some snails, and brought them to work with me Saturday (3/5) and dumped them in the tank. By the end of the day the snails were already making tracks in the algae (or as I call it, snail art)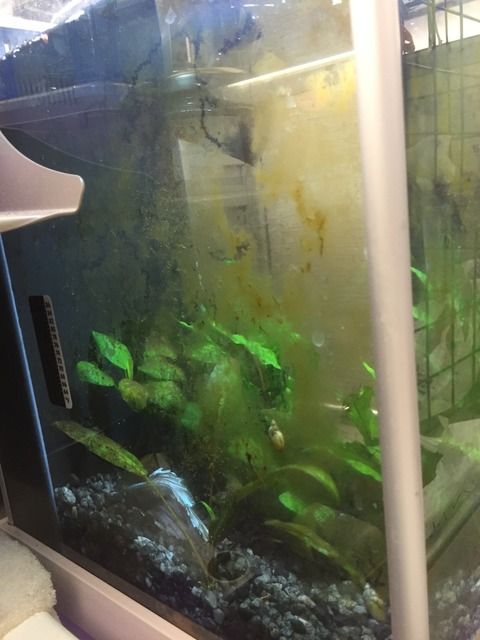 When I came in again on Tuesday (3/8) it looked like a completely different tank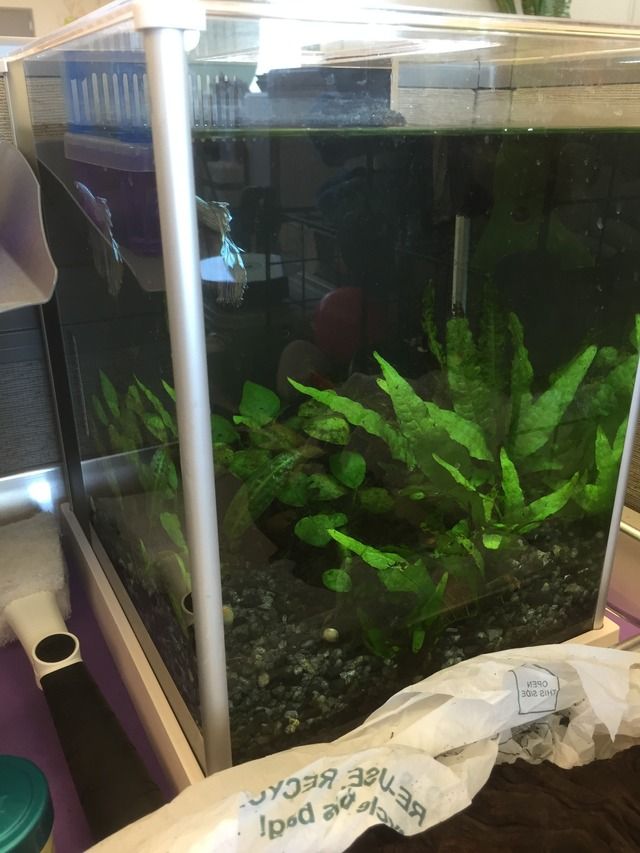 And by yesterday, exactly one week after adding the snails (Sat 3/12) it was even cleaner, even the plants look cleaner now!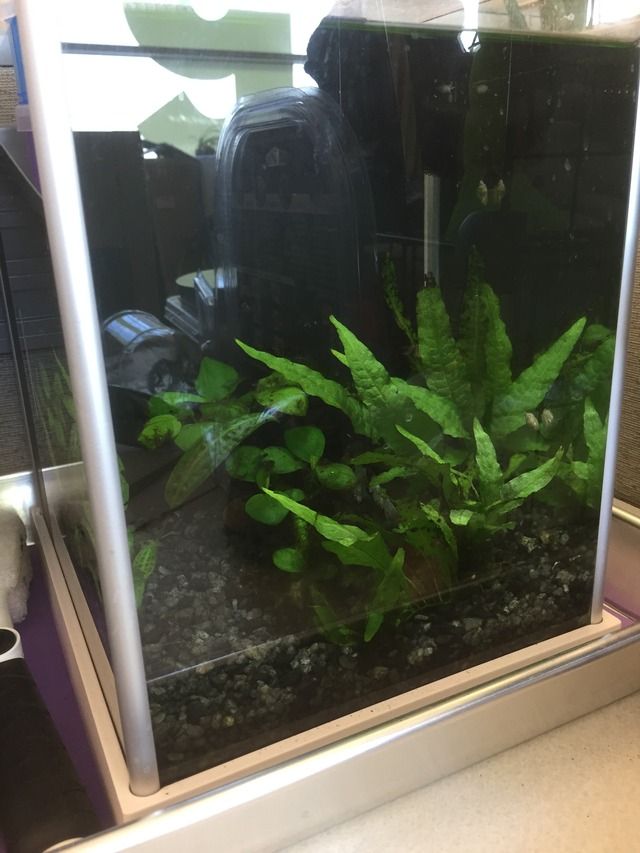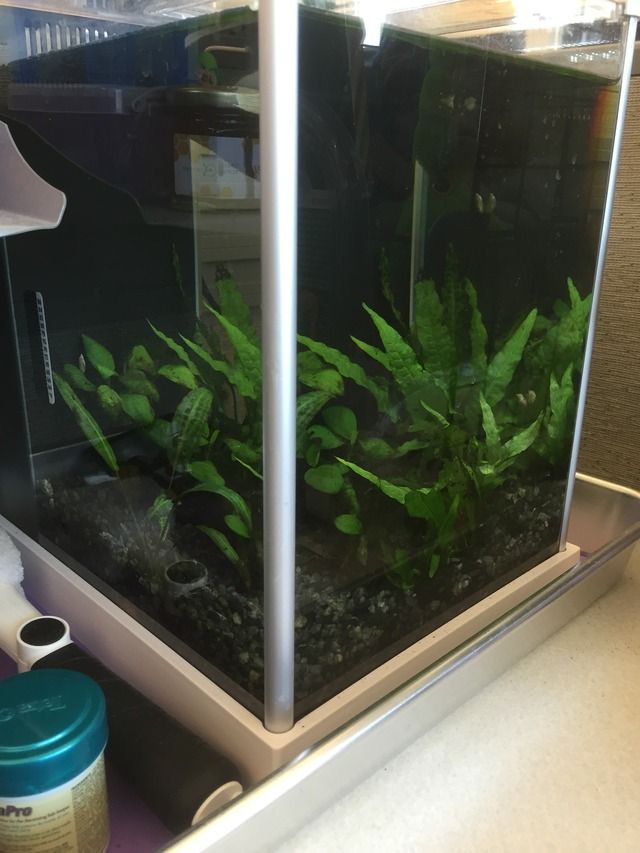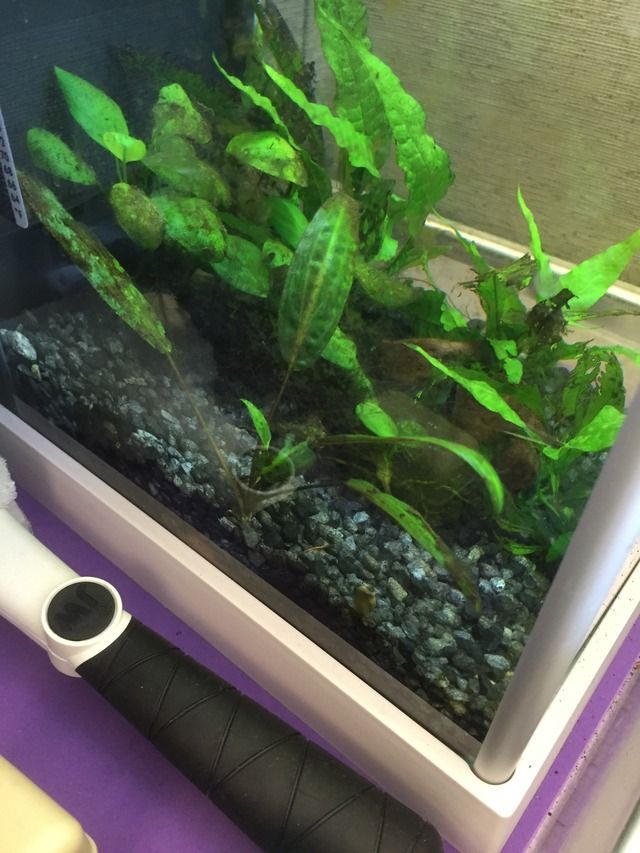 So for anyone cursing that they can't get rid of the snails in their tank, remember, they are actually a part of a healthy ecosystem and they are helping you keep your algae at bay!!!