Discussion Starter
·
#1
·
Hey everybody
Here I am writing a journal of yet another planted fish tank. A brand new one that is in a build phase at the moment. I've "switched sides" more than 4 years ago and ventured into the reefing world, got through three upgrades to a 100g monster and finally LIFE kicked in and I had to tear everything down and focus on other goals. I had a plan for future tank roaming inside my head for a while and decided that instead of setting up a smaller reef aquarium (due to costs), it's time to get back to the roots and try myself in the aquatic gardening once again. I loved having a reef aquarium and especially the "science" aspect a saltwater hobby provides. That being said, with all the beauty and pride of having a healthy reef full of stony corals, I've often found myself thinking there is something that bothered me- the lack of the "relaxing"part of aquarium keeping I've so much enjoyed in a freshwater planted tank. It's hard for me to say because from the moment I set up my first reef tank I considered myself a "saltwater for life" kind of person, but having the experience with both reef tanks and planted aquariums I have to admit that reef tank is mostly work with no room for error while caring for a planted aquarium is a relaxation therapy in its best form. I wish I could have both but I'm glad I'm finally back and excited to get started making my own underwater jungle...
Anyway, sorry for the lengthy introduction, let's get to what this thread is about. My new aquarium is a kind of experiment for me as I will try to morph what I learned by venturing into the saltwater side of the hobby with my previous experience with planted tanks and try to get the "best of both worlds". First, the tank: it's a custom made reef-ready (meaning drilled in the bottom and with overflow box sitting in the far right corner-for those who never had this kind of system) aquarium with three sides starphire glass and dimensions are 48Lx22Wx20H. The tank was made by Mark from Reefomania in Brooklyn, NY. His work is nothing short of amazing and I would recommend him to everyone in the NY metro area looking for a rimless tank. Look at the pics: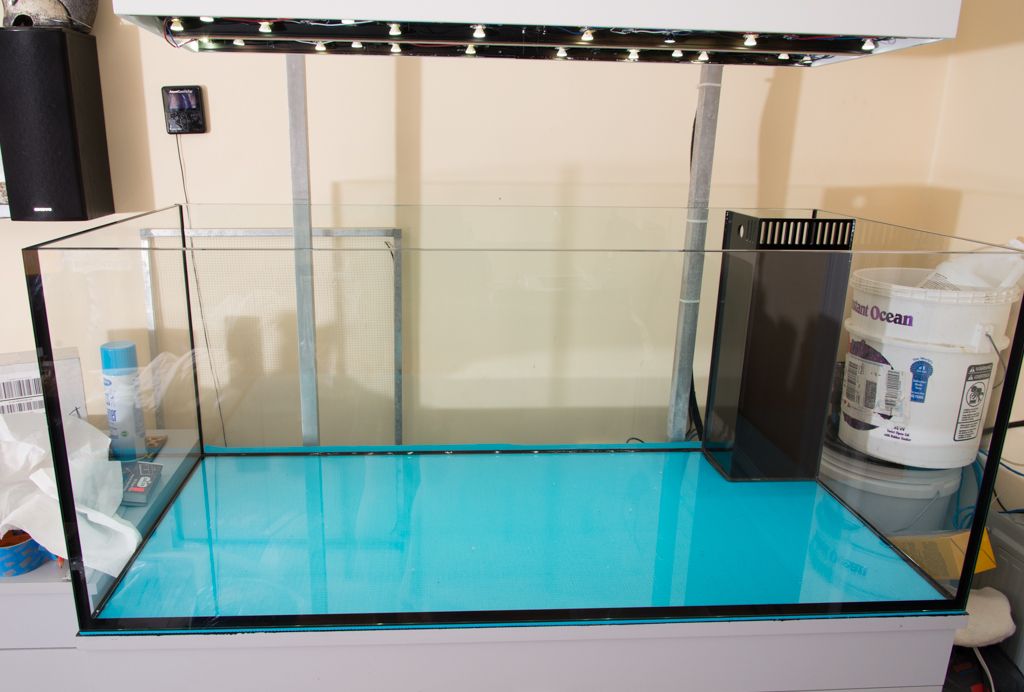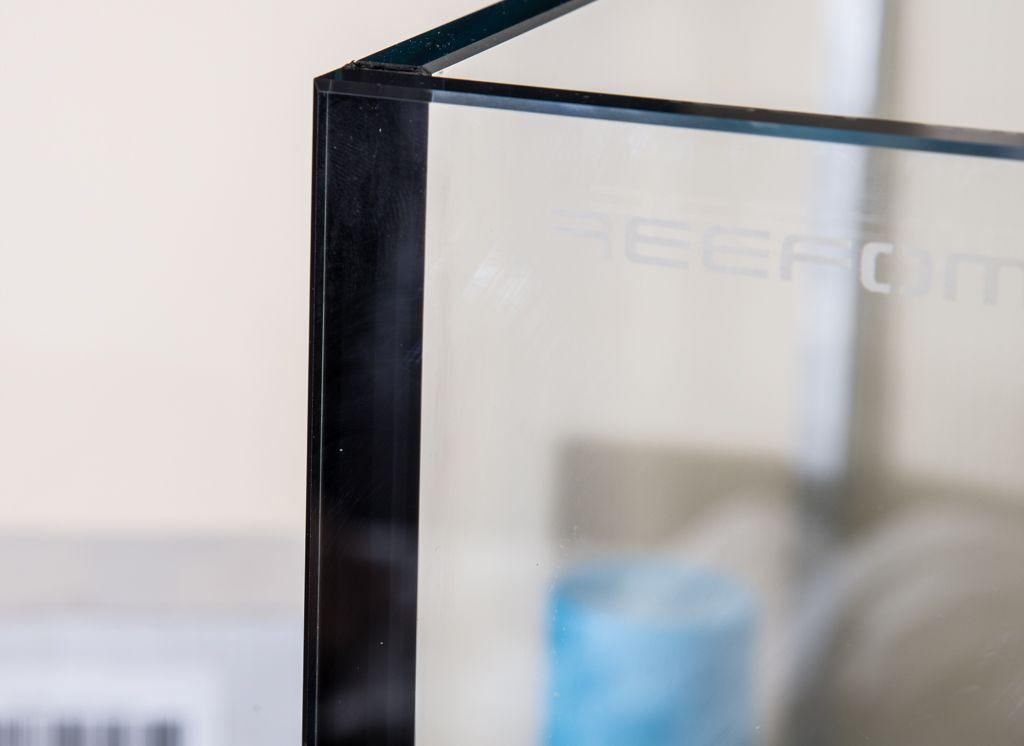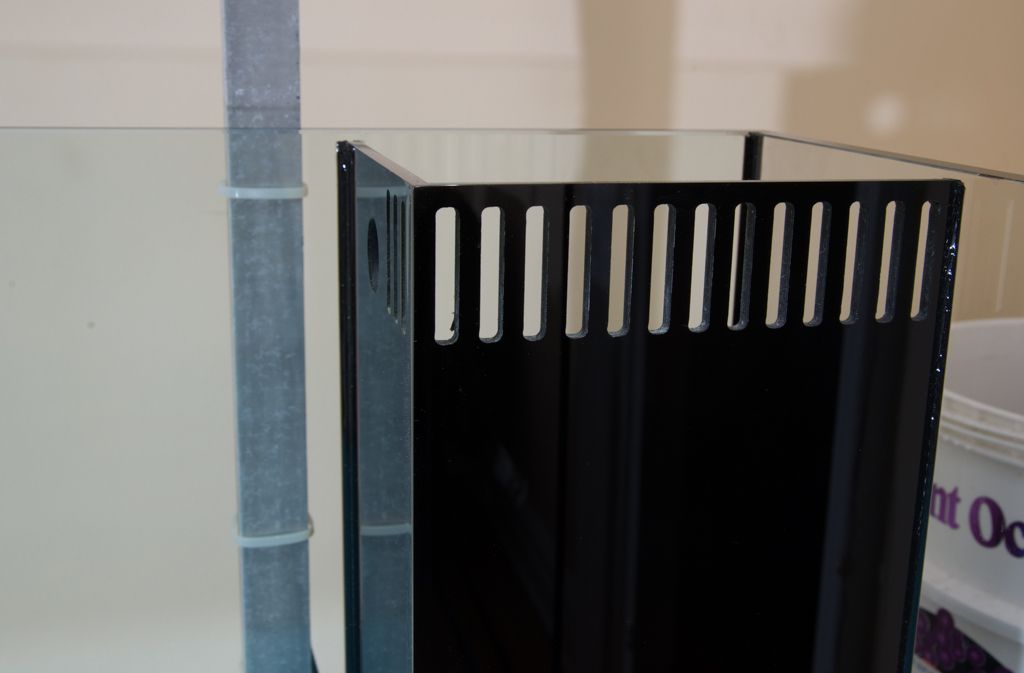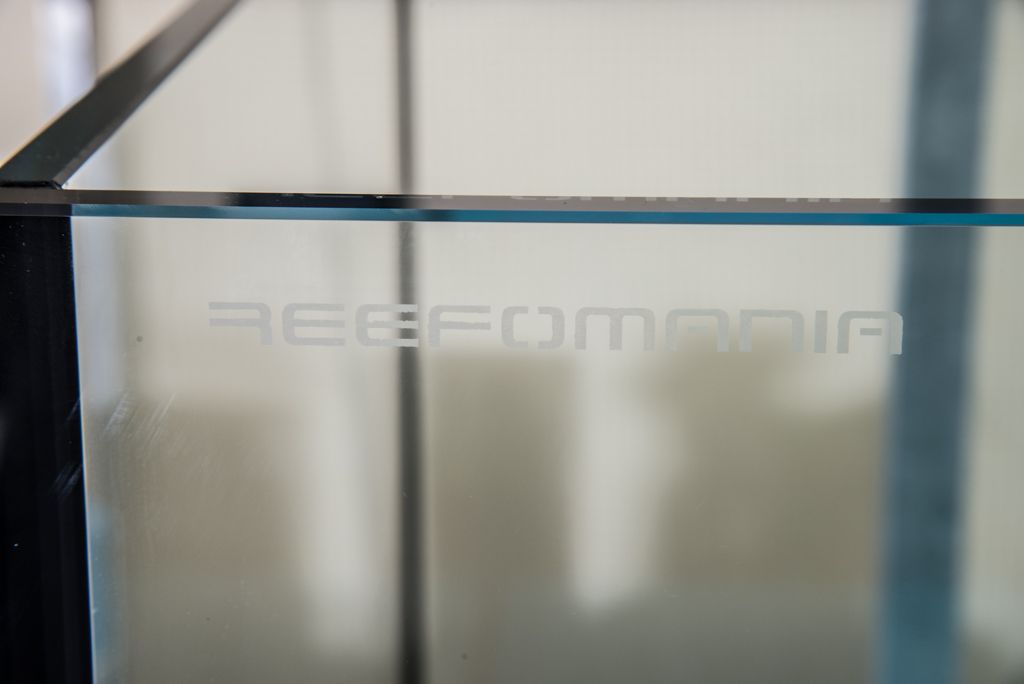 This tank will drain to a sump that is one of the leftovers from the saltwater times
I research on the topic of sumps and co2 injection and found that the outgassing effect of an open sump is is a little bit exaggerated in the eyes of people having successes with such setups and pressurized co2. So here's a picture of my sump: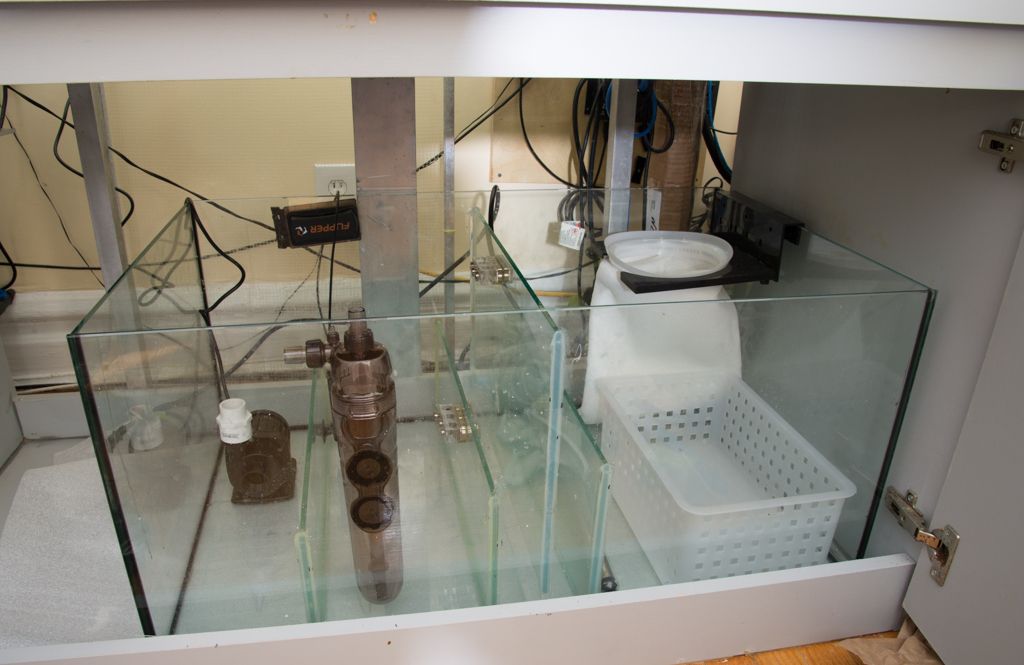 In my opinion, if the CO2 out gassing will not affect my plants, the sump is a far better idea than any filter. It increases the total tank volume, allows for very easy maintenance and with proper planning, creates an area to rear fry/ grow extra plants. The cost compared to a canister filter is also a big factor- you can make a simple sump out of any 10-20g ADA tank.
The return pump is the DC powered Jebao 3000 I bought recently. I've used an Eheim 1260 on the reef tank but decided to switch after reading positive reviews from people using these Chinese made pumps. Their main advantage to me is power draw- 25w at full speed (800gph-claimed) vs earlier mentioned 1260 that draws 65W at "only" 635 gph (and it costs twice as much).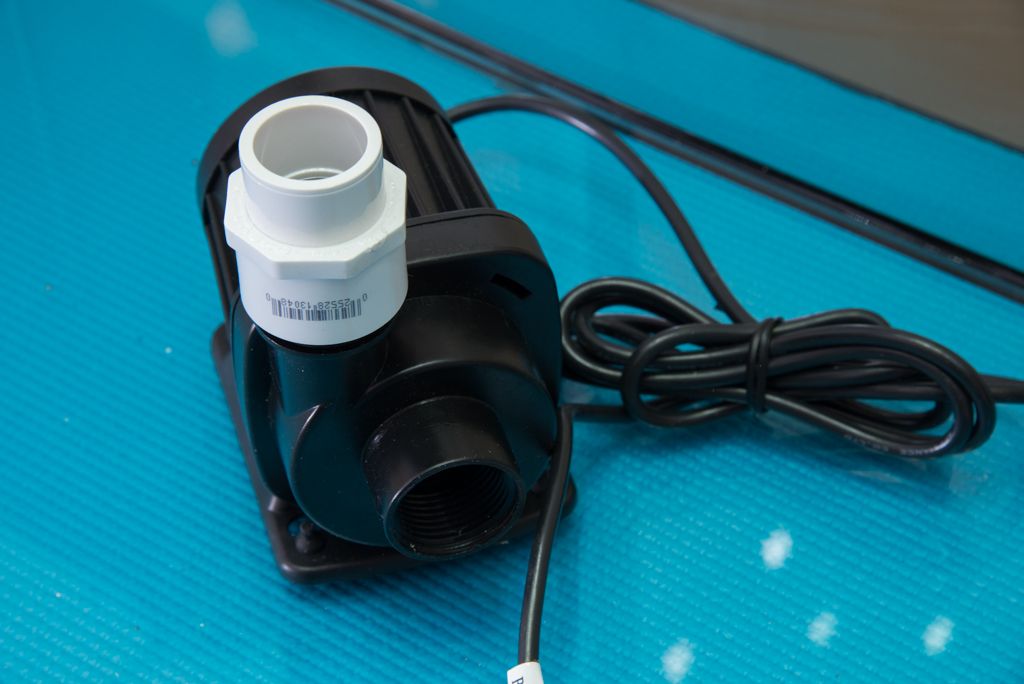 The pump comes with a dedicated controller that allows to reduce flow by actually slowing down the impeller rather than "choking" the exhaust as it is normally done in AC pumps.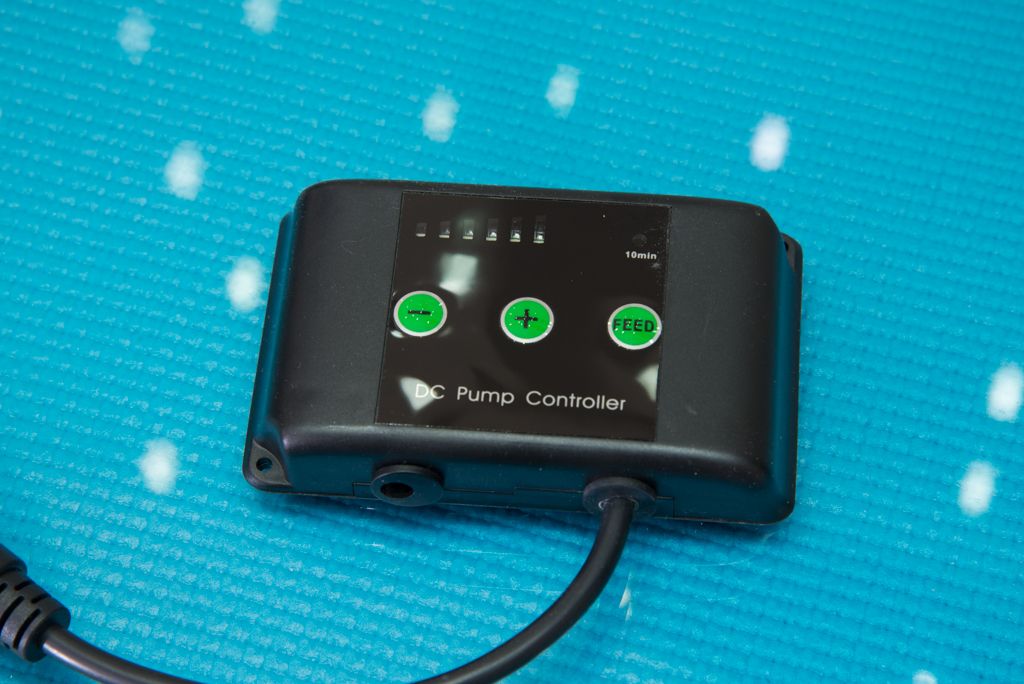 While I can't compare the reliability of Eheim brand with some brand that was virtually unknown few years back, I think a DC powered pump is future of water movement and Jebao is the only brand with pump models that don't cost an arm and leg. I will update on how this pump works for me. I've received it few days ago and my first impression is quite positive- the built quality, while not in the same league as royal aquatics or Eheim, seems to be pretty solid. The controller is neat and has a speed setting as well as feed mode where it slows down to create very gentle flow for fish feeding (apparently as I didn't test this feature yet).
Other equipment in the sump is the 7" filter sock, baskets that will eventually be filled with various media (here's what I've gathered so far), an Eheim Jager 200W heater and Rena 1000 CO2 reactor. I wanted to build my own reactor but I've grabbed a great deal on the Rena so I will see how good this reactor is. Anyone have any experience with it?
Rena co2 reactor
The tank will be under total control
of yet another relict of my reefing past (and the most important one at the same time)- the Neptune System Apex controller. It's my favorite piece of equipment and with the recent update and the Apex Fusion inclusion it's even better. I will be controlling my return pump, lights, ATO system and CO2 reactor with it. I have a temperature and pH probe for it and I am planning to setup the CO2 system to be monitored with the pH probe for easy shut off in case emergency. I can share my programming code if someone is using apex on his/her tank, just lmk.
As for lights, the tank will be lit with a DIY LED panel I've built recently. It has four channels of dimming (cool white, warm white, royal blue and red+green) that I hooked up to the Apex to create scenarios throughout the day. I will not get into details in here, I have an article about this built that I would like to share with you guys, but that's a topic for another thread. Nevertheless, this is how the light looks like:
All channels on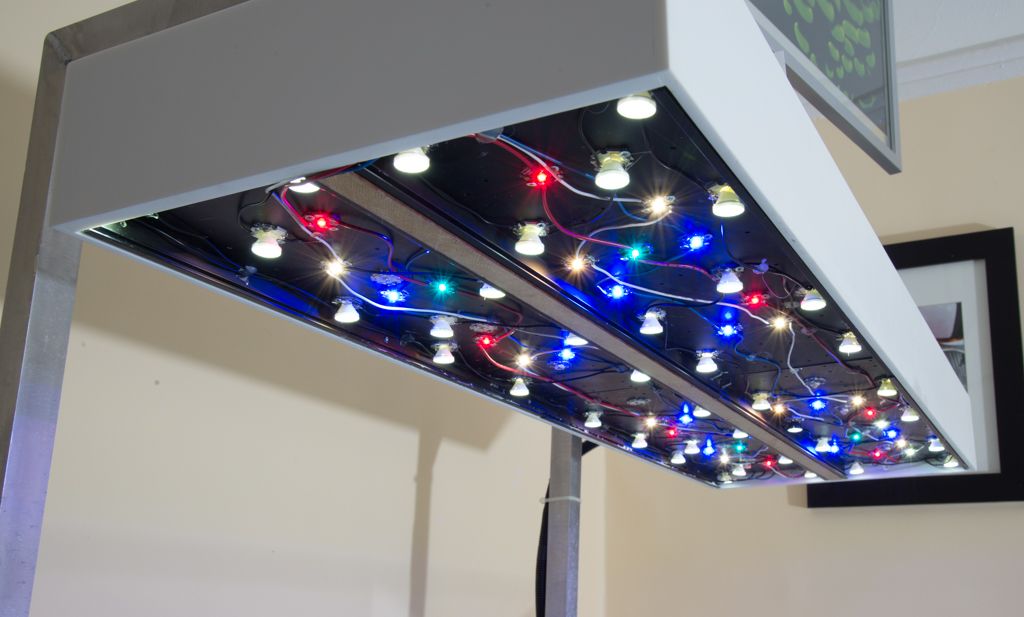 red+green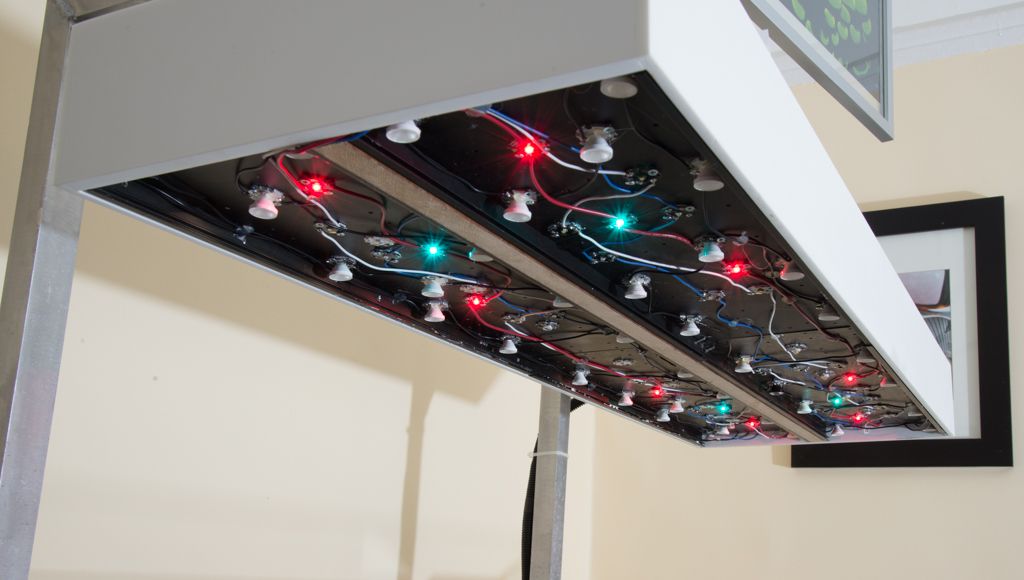 Royal blue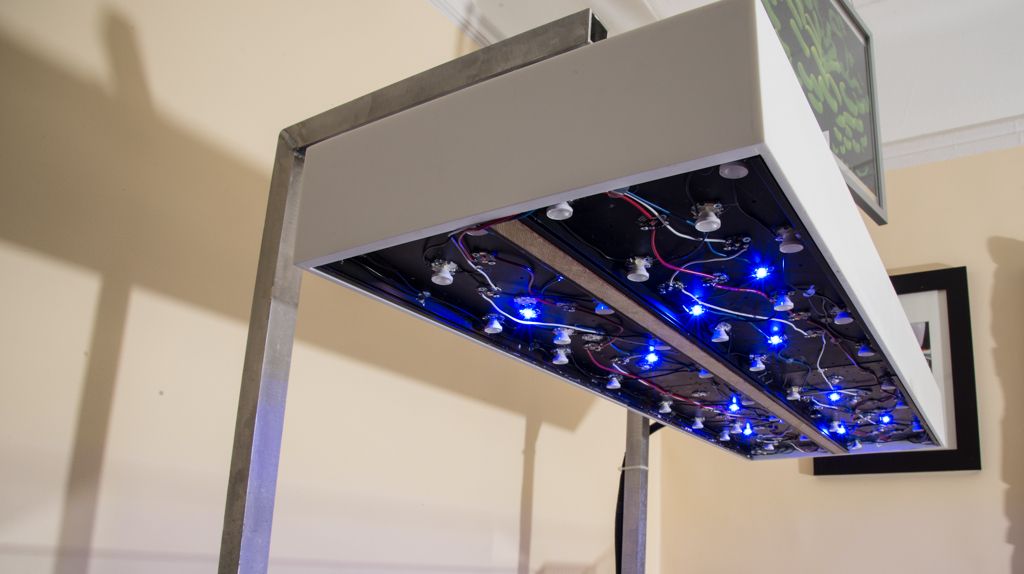 Warm white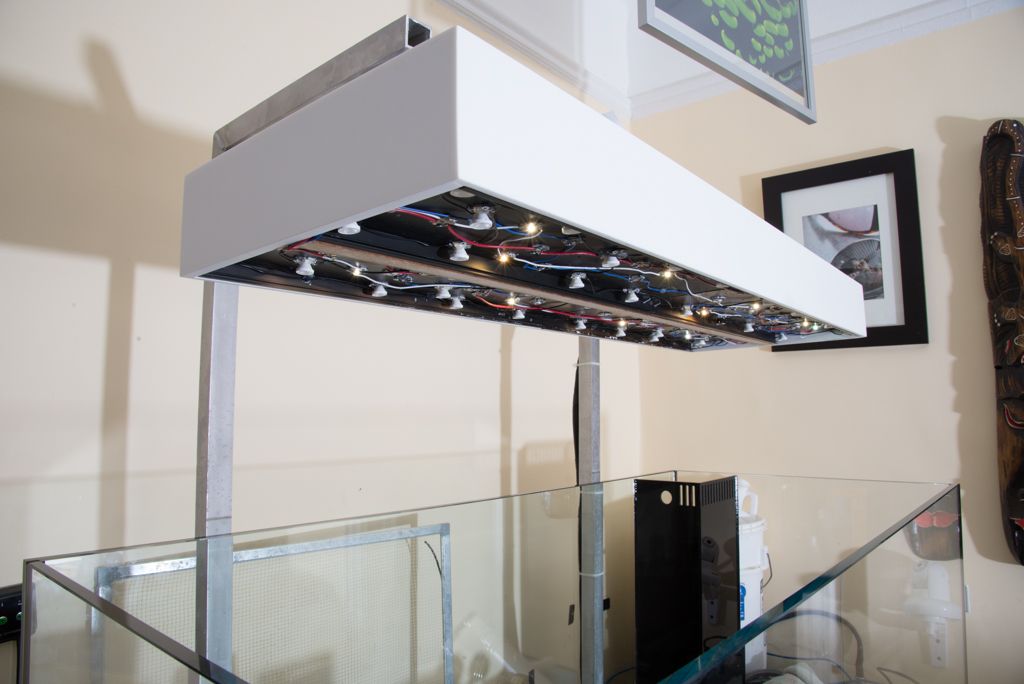 Cool white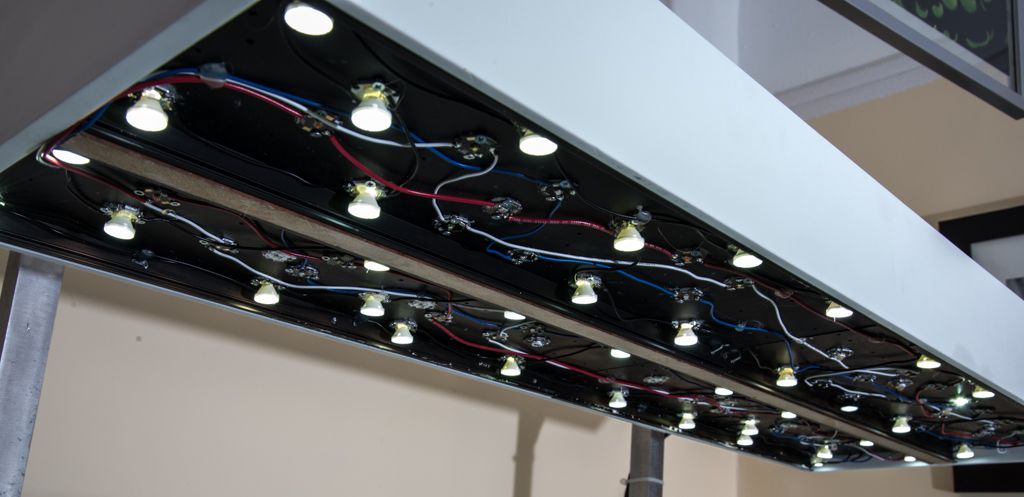 The Apex fusion control panel (one channel has an... umm inappropriate name after causing me some headaches therefore I had to blur it out)
The outside shell is made of Corian, a plastic-like, quite expensive material we use at work for making counter tops, bathtubs and whatnot. There was some leftover at one job and my boss allowed me to take it along with an epoxy for it so I made this little box.
I am going to do some plumbing on the tank this week so I will update with a sketch for you to see and comment
The dosing pump I will use for ferts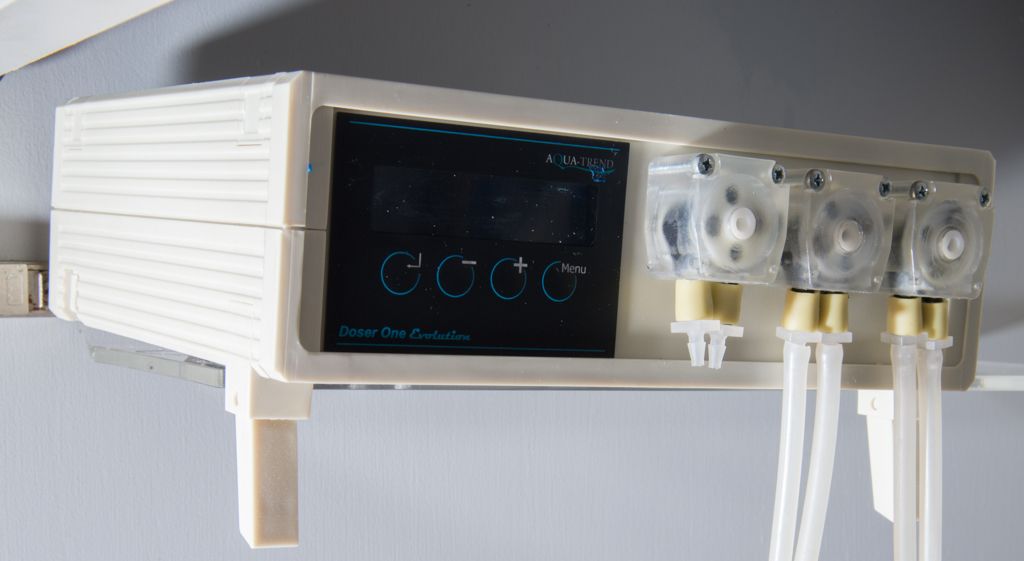 PH probe to control co2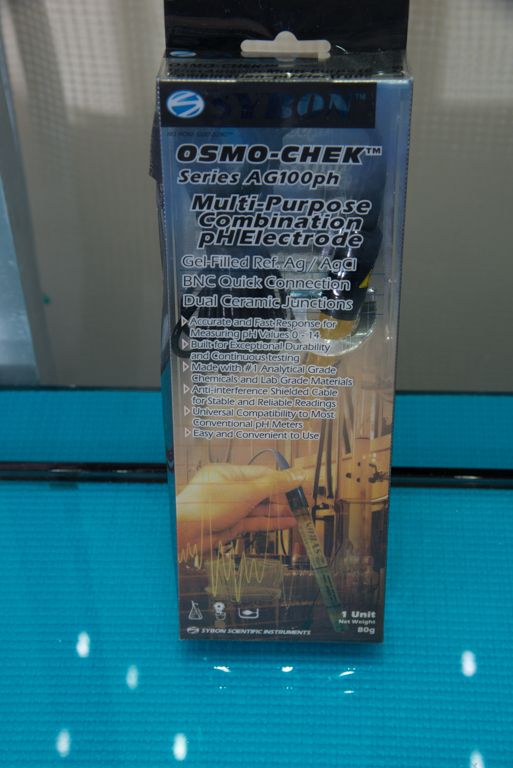 And a little treat. It's an expensive piece of glass but damn it's sexy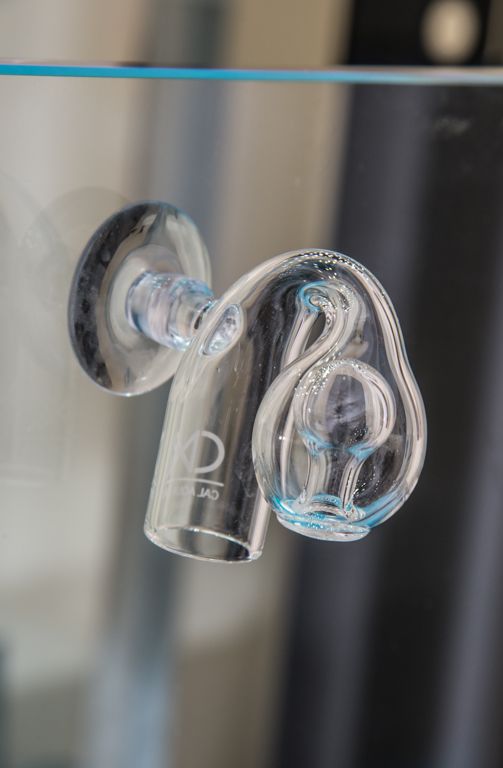 I'm glad to be back, hopefully I will be up and ready by the end of the year and will need some plants. I have some spare LED lights that I can trade for plant packages, I will take some pics later. Thanks for all your comments!