·
Everyone has an opinion
Discussion Starter
·
#1
·
Here is the thread that started the sliding glass top discovery.
http://www.plantedtank.net/forums/diy/31544-sliding-glass-top-how.html?highlight=sliding+glass+top
I posted DIY instructions for making sliding glass tops on another site and it got hacked, since it was not backed up it went to bit heaven. Having been asked several times how to do this I will attempt to repost the instructions. Read the above post first to understand why I got here.
First you will need some outside corner moulding for tile. I found it at Lowes in the door/window section.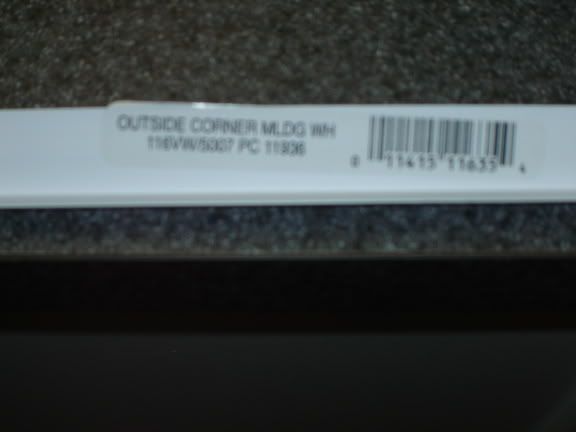 The SKU is 1141511635; make sure you get this one as there were two sizes when I got it. Here is a cross section of the moulding.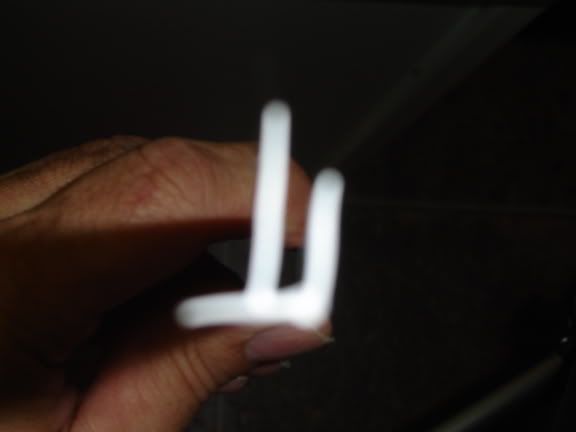 There are two ways to do sliding glass tops side-to-side
or front-to-back.
Once you have decided which you want, cut the moulding to fit inside the top frame of the tank.
Like this: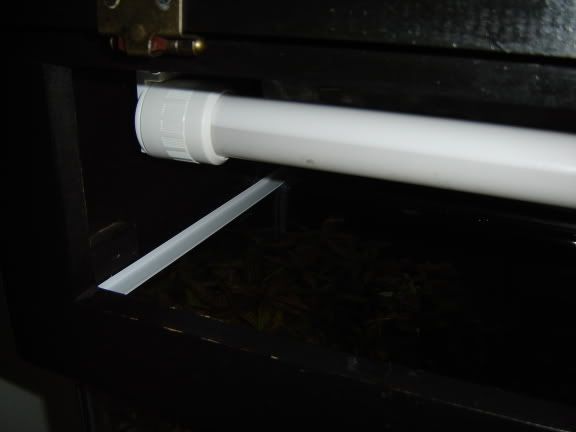 Measure the distance from one side of the channel to the other. Take note the glass needs to sit inside the channel and on top of the molding.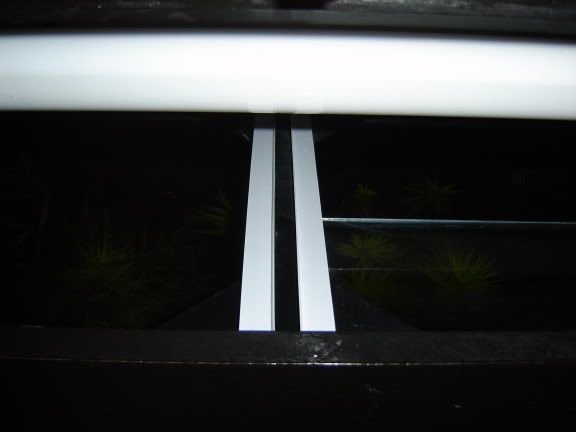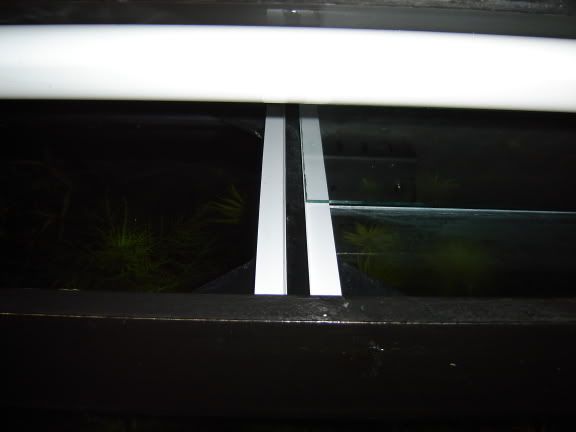 You will also need to compute the size openings you want, i.e., the lengths of the 2 pieces. I recommend you go 50/50, for example if the opening is 24" wide and 13" deep you will need to get 2 pieces of glass cut 24" wide x 6 ¾" deep which will give you an overlap of around ½".
This is what I mean by overlap. See where the 2 pieces of glass overlap in the middle?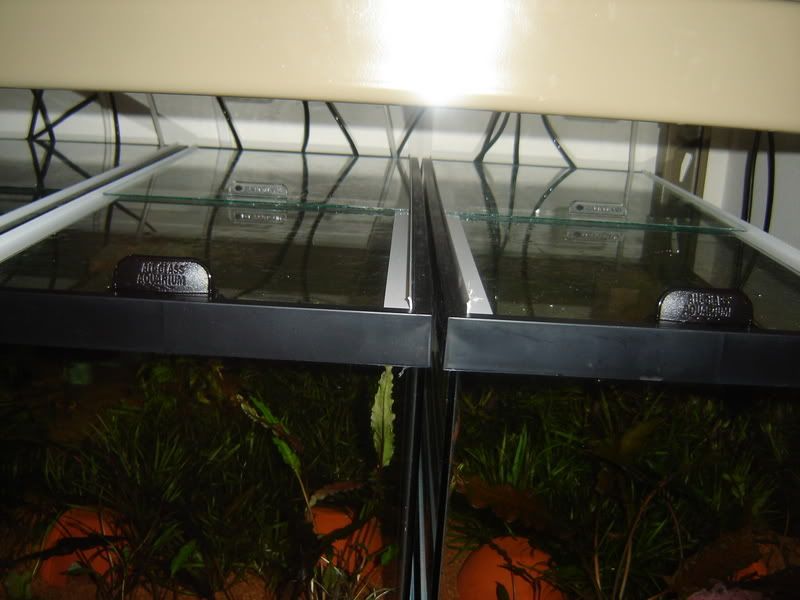 Go to Lowes and get some glass cut. Measure your tank carefully and double check the cut they make, it is a PITA to get home and find out you or they measured wrong. I have made several sliding glass tops and believe me there are folks that can cut glass and folks that cannot.
Put the front piece of the glass in the track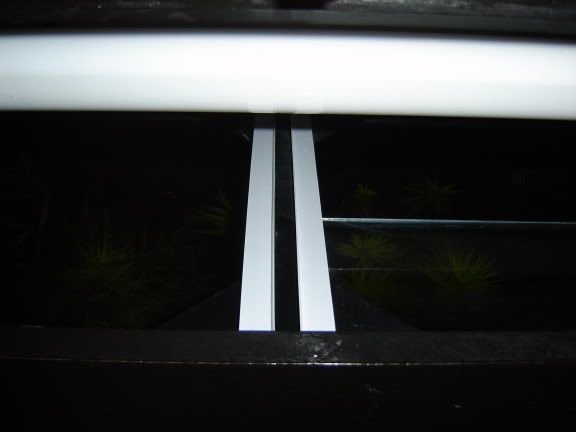 and the back piece on top of the molding.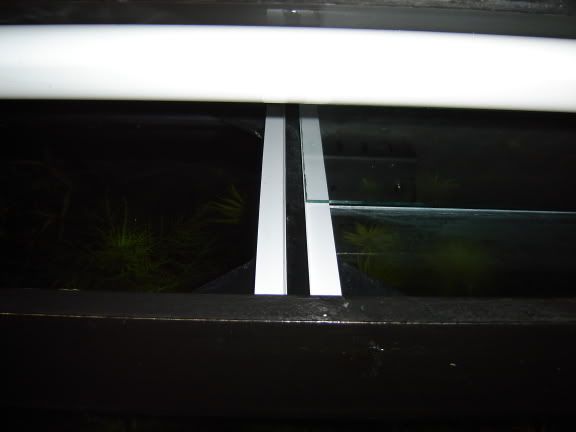 I have tried both ways. Putting the back piece on top keeps the two pieces of molding apart and out of the tank, putting the moving piece in the track keeps it from coming off the tank and breaking or falling in the tank.
I got handles at my LFS for a buck, you can use whatever works for you.
Here is a picture of my 55 gallon with side-to-side sliding glass tops:
Closed
Open
Here is a picture of a 20 gallon long with front-to-back sliding glass tops:
Closed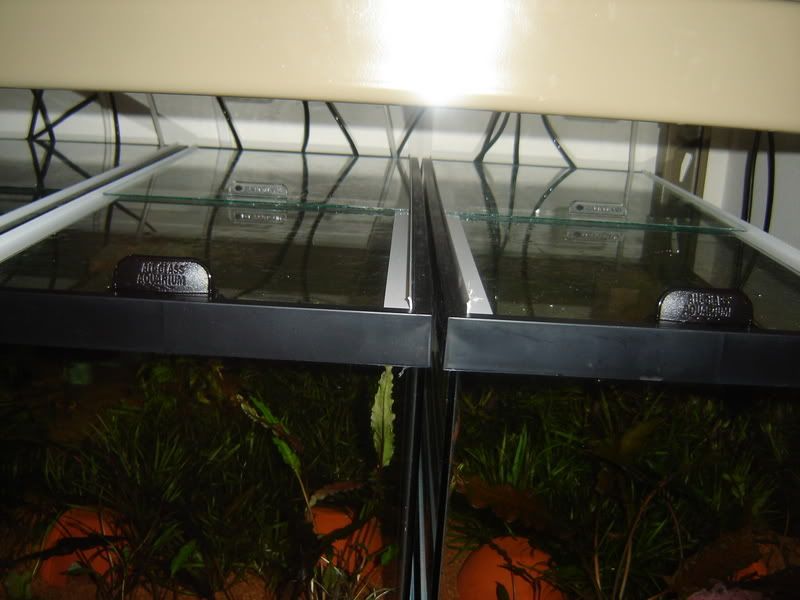 Open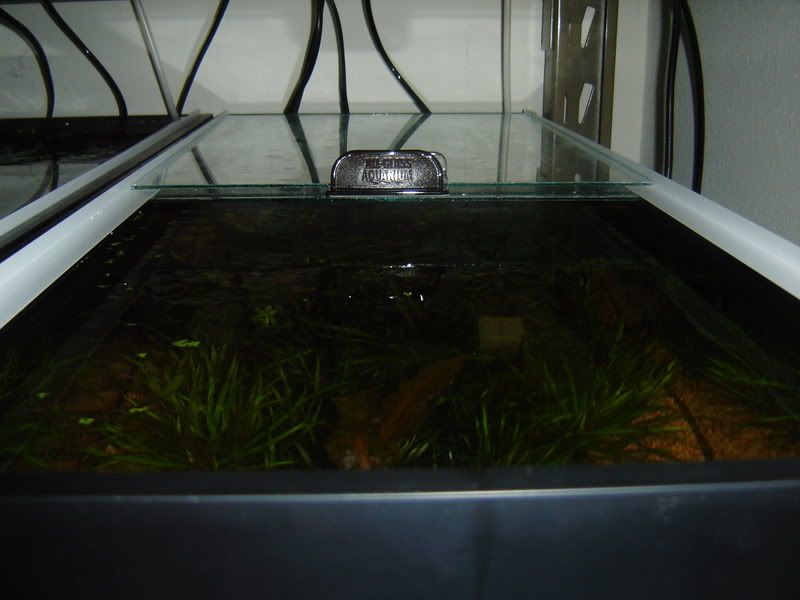 One thing I did to the 20 gallon longs is to put a handle on each piece of glass; this allows me to move either piece gaining access to the whole tank.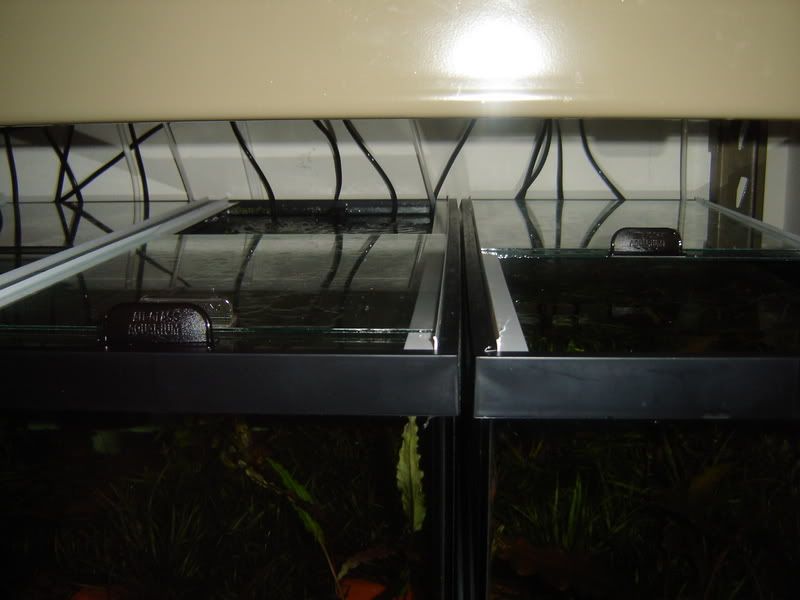 Let me know if I left anything out or there are any questions……DC