Discussion Starter
·
#1
·
I went out side and saw some slate. So now i have slate. After breaking it up a bit i got this going.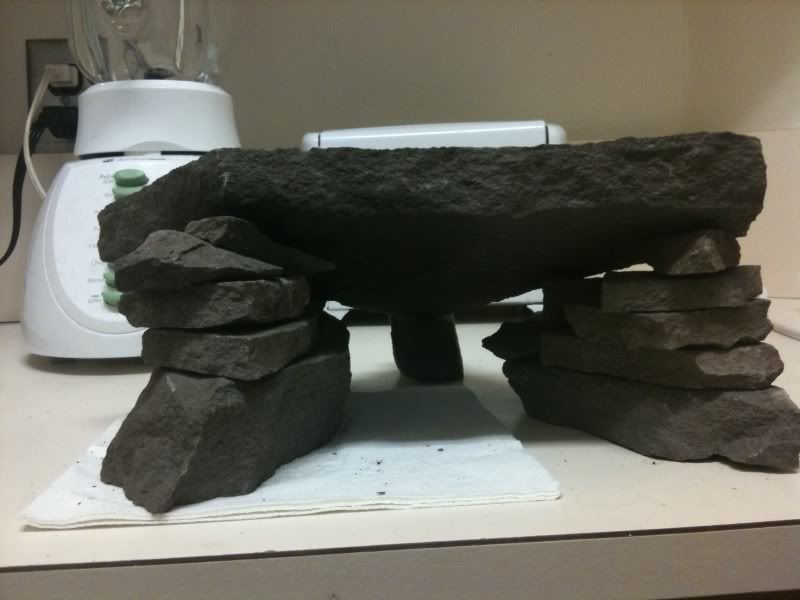 I have some fish who would really love this cave. I boiled the rocks for about 30 mins. the top piece was too big to fit in the pot so it is not boiled. i was thinking of cleaning it with hydrogen peroxide. what else should u be doing to the rocks before i put them in the tank. The tank is newly cycled. 5 weeks old. Has fish in there now including a brand new baby L144 Blue Eyed Yellow Bristlenose Plecos from Debbi. I want a housing for the pleco and upside catfish until i get a piece of driftwood in there.
should i just let the rocks sit in a bucket full of water for awhile?