Discussion Starter
·
#1
·
So i started this tank back in April maybe even earlier but the earliest pictures date from 4/26/09 so I'll just go with that. It began just as an experiment to see what i could grow until i got my 75 which would be my real planted tank with an actual scape. Sorry for the pictures off my phone.
4/26/09 Specs
Lighting: Single fluorescent bulb
Substrate: 13.5L Amazonia
Filtration: Eheim 2215
CO2: N/A
Ferts: N/A
Flora : Rotala Mac, Crypt Wendtii, Glosso, and an Echinodorus for another tank...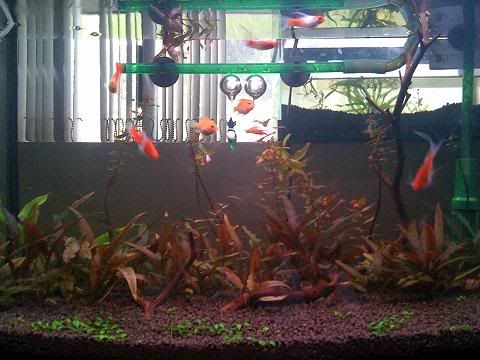 6/24/09
Same specs some fish probably died :icon_cry:
and a rock of Fissidens Fontanus was added in attempt to attach to the wood.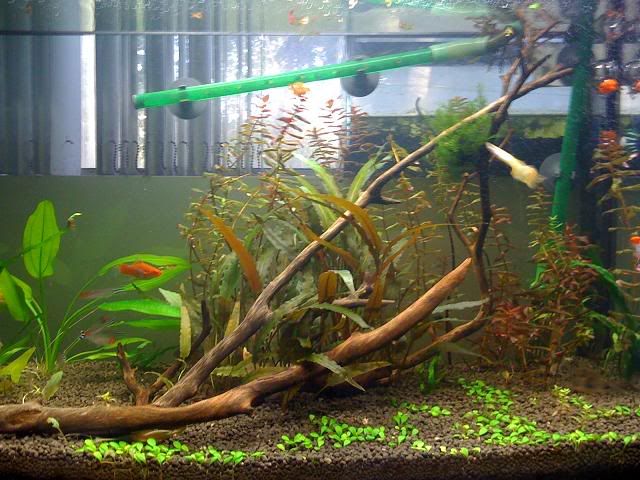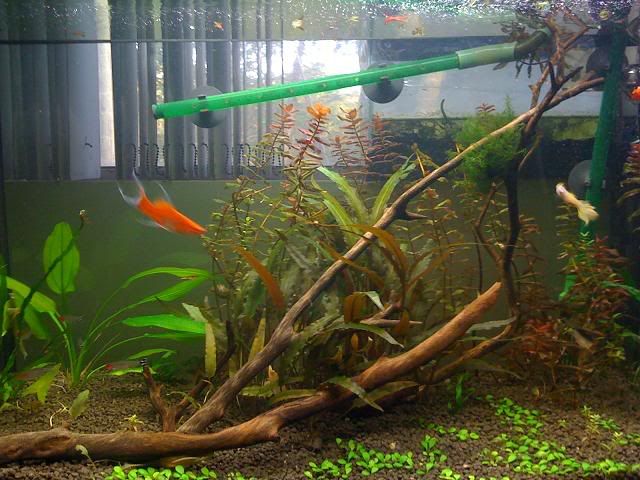 7/11/09
Major rescape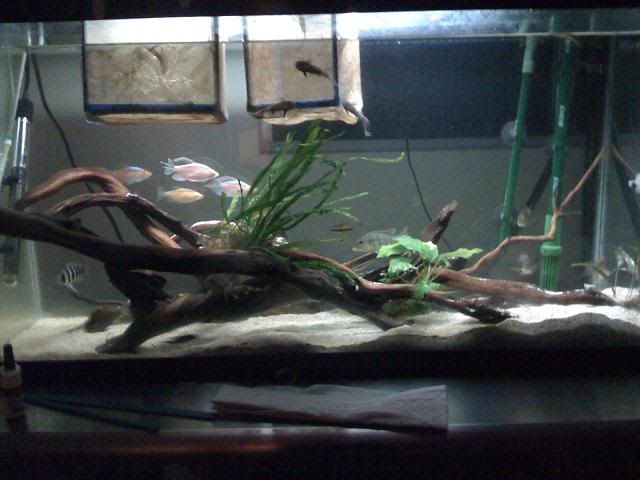 Just kidding. This is the other tank i had next to it which is now empty since my red heads have out grown this tank.
10/26/09
Updated Specs
Lighting: Who knows
Substrate: still Amazonia
Filtration: None :wink:
CO2: Pressurized :bounce: with a K1 to spread the CO2
Ferts: Just Flourish till i order dry ferts (i need suggestions on this part)
Flora: Eleocharis Parvula, Anubias Barteri, Anubias Minima Varigated, Anubias "petite", Rotala Mac, Rotala Rotundifolia, Fissidens Fontanus, Leftover Crypts, and Needle Leaf Java Fern.
Fauna: (2) Sunset Paraiba Angelfish, (6) LFABN :icon_eek:, (5) Otos, (4) Rummynose Tetras, and a bunch of Sterbai, Weitzmani, and Duplicareus Corydoras swimming around. There may be a nerite or two in there along with some feeder shrimps.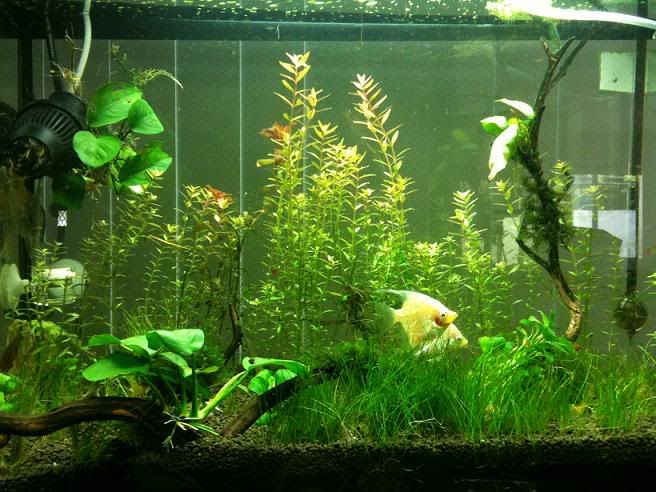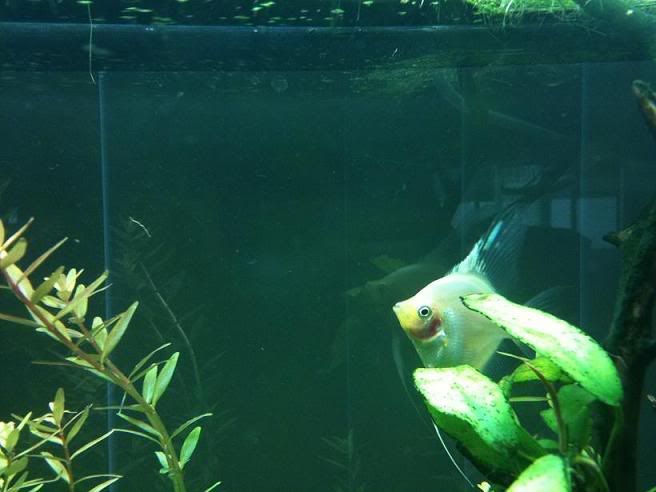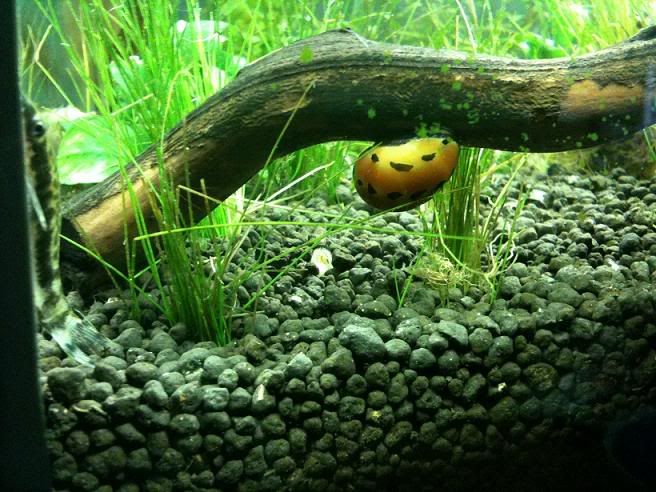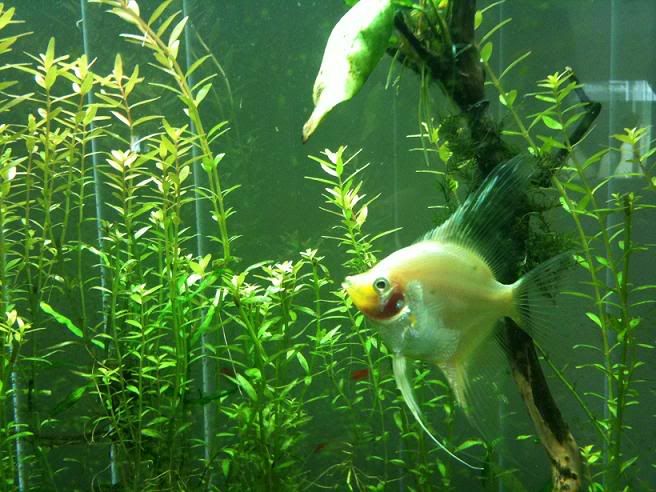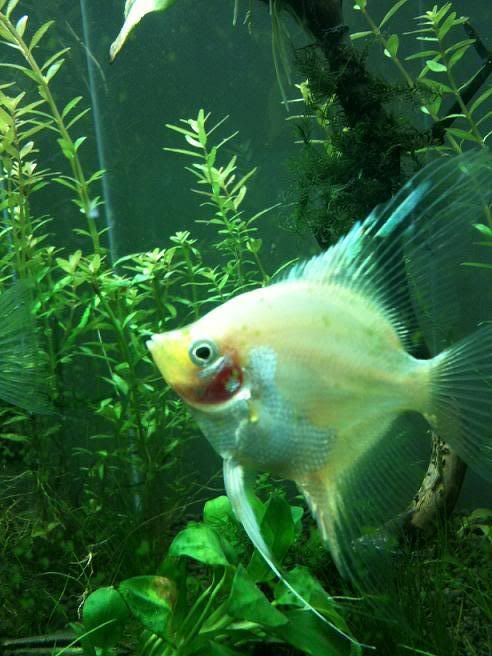 I'm still waiting on buying a 75 so for now this tank is still just a feeler into the planted tank side. Also all the anubias in there is just there to grow out till they are big enough to go with my red heads.