I present shrimptopia!
...... well its kinda teaser pics right now. And I only say that because they are crappy quality, no lighting, and the tank has cloudy water so you cant see anything. But anyway .........
Specs:
Tank: 20 Gallong Long
Substrate: Fluval Shrimp stratum
Filtration: (2) Sponge filters, (1) Eheim 2213, and (1) Inline filter box. The second sponge filter, canister, and inline box filter are on there way here.
Lighting: (1) Aqueon T5NO two bulb fixture.
Stock: Crystal Red Shrimp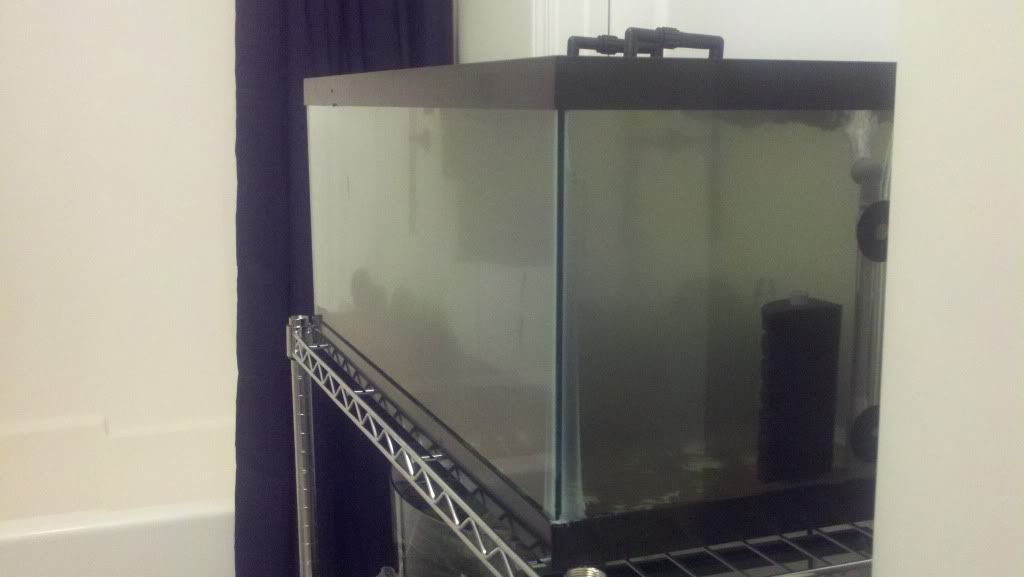 Again sorry for the crappy cell phone quality. All I have right now. I will update as the toys come in. Let operation shrimp sexi-time commence! Also excuse the tanks below. I plan on probably geting rid of the 5G moon for a 5G rectangular. And then setting up the 10G for fire red or other shrimp.