Discussion Starter
·
#61
·
Long time since an update so here goes:
I took down one of the 3G longs and restarted it. As of now, it's just mini x-mas moss in there while I think about what I'm gonna do with it. The TT tank has slowed down a bit, maybe it's the winter season? CRS/CBS is my current favorite. Things look to be going okay, but yet to see vigorous breeding happen
The 20G long has maybe 5-8 berried females at one time, which is nice
Quick Pictures:
20G Long: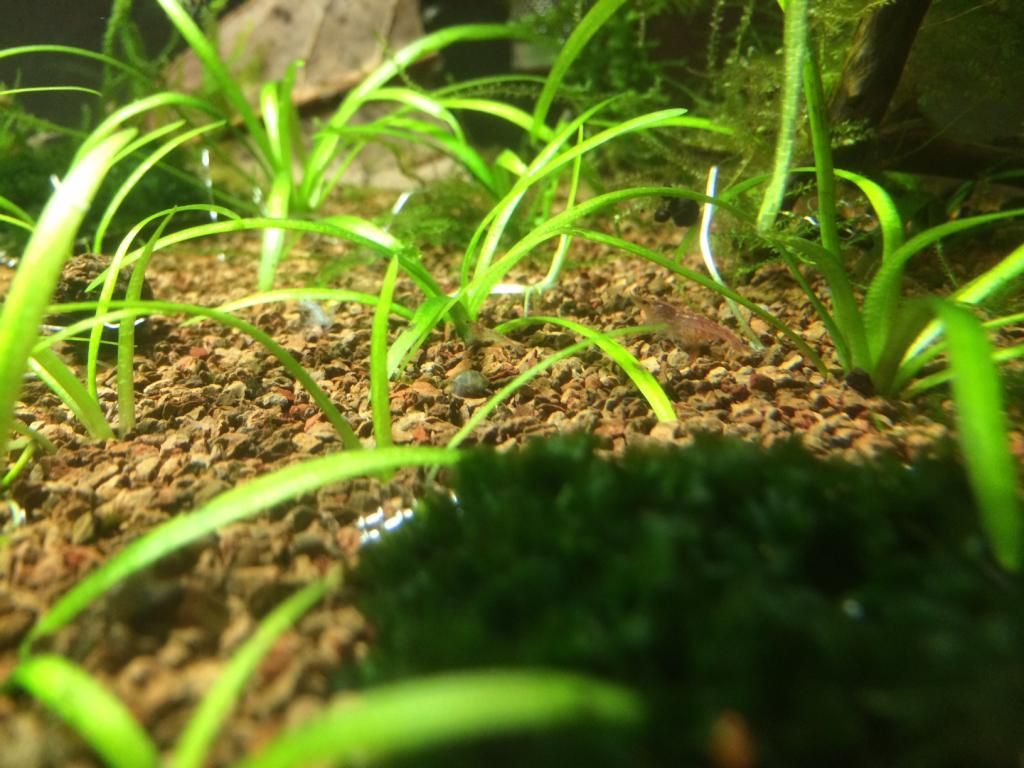 10G: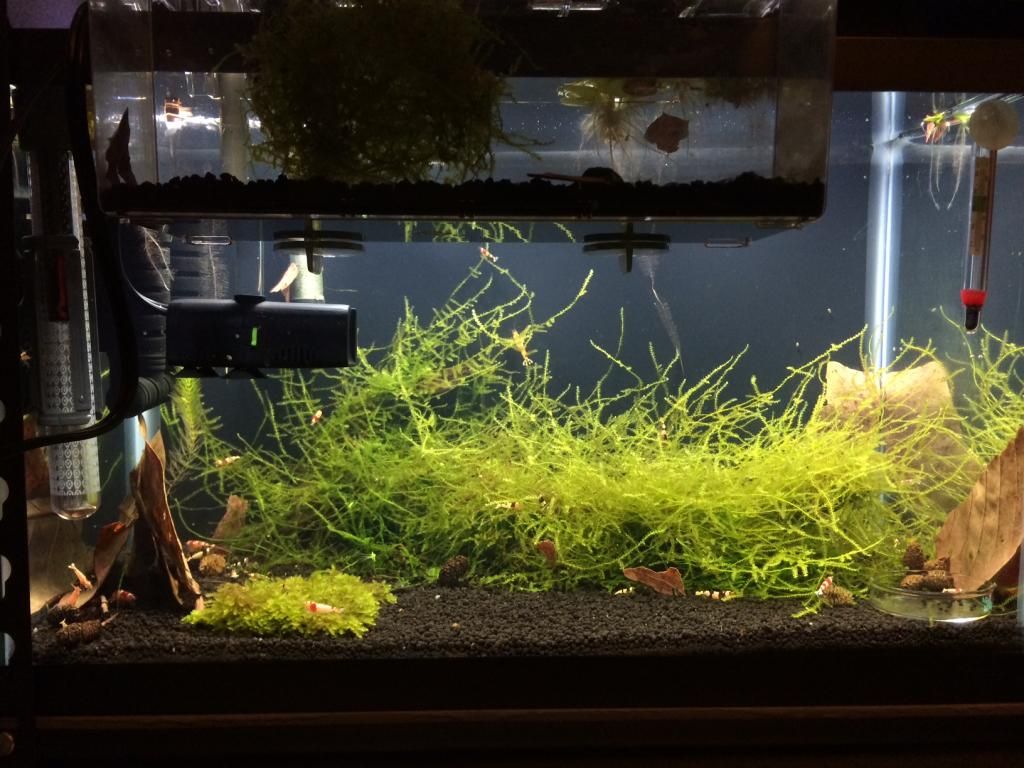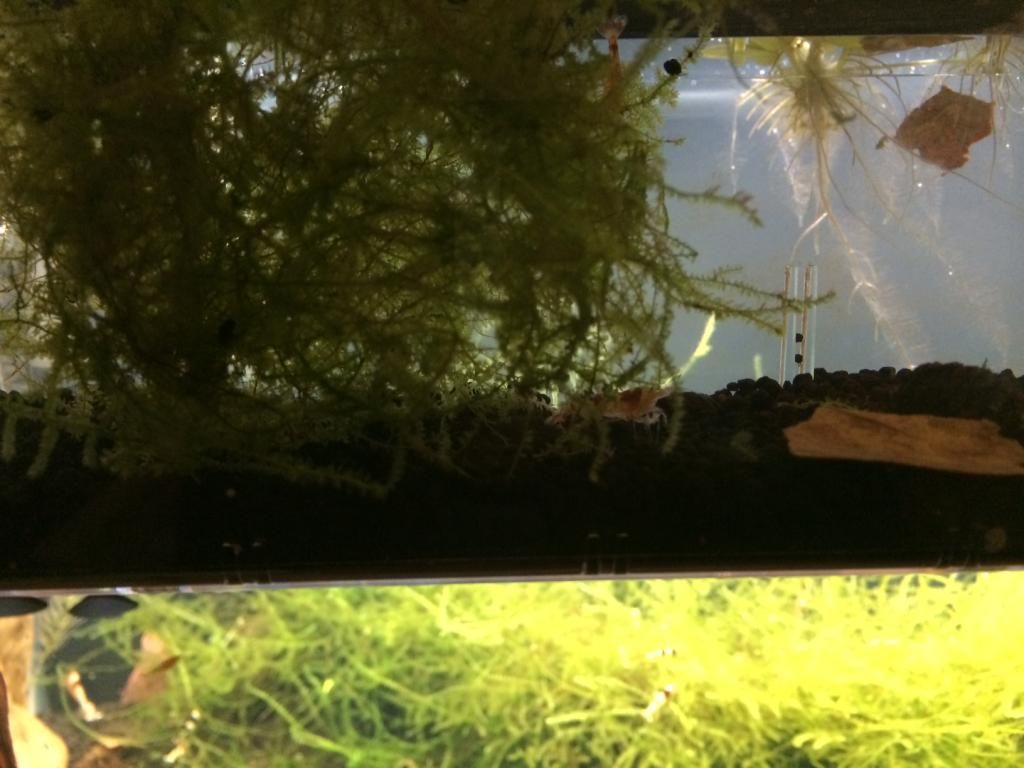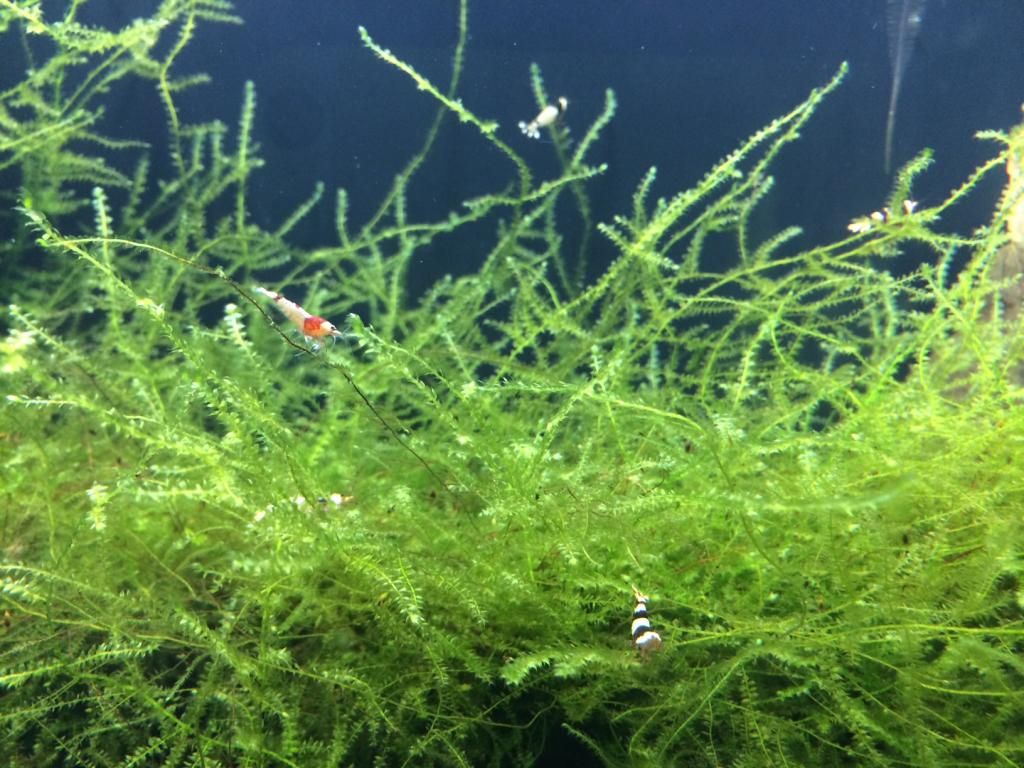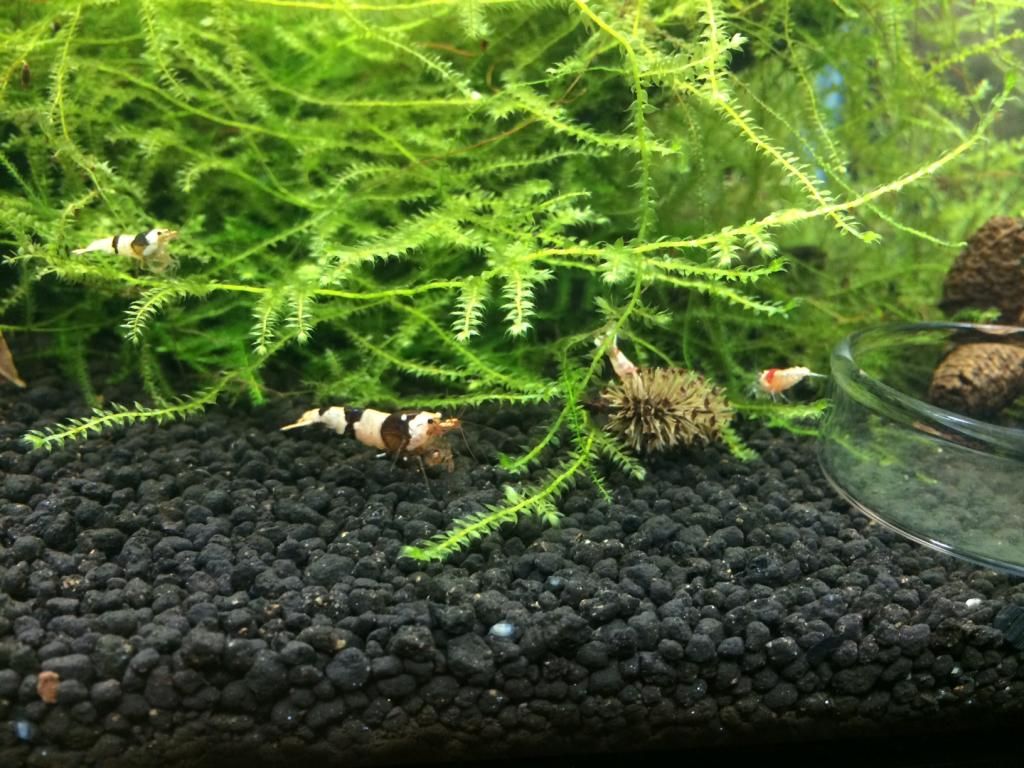 Restarted 3G: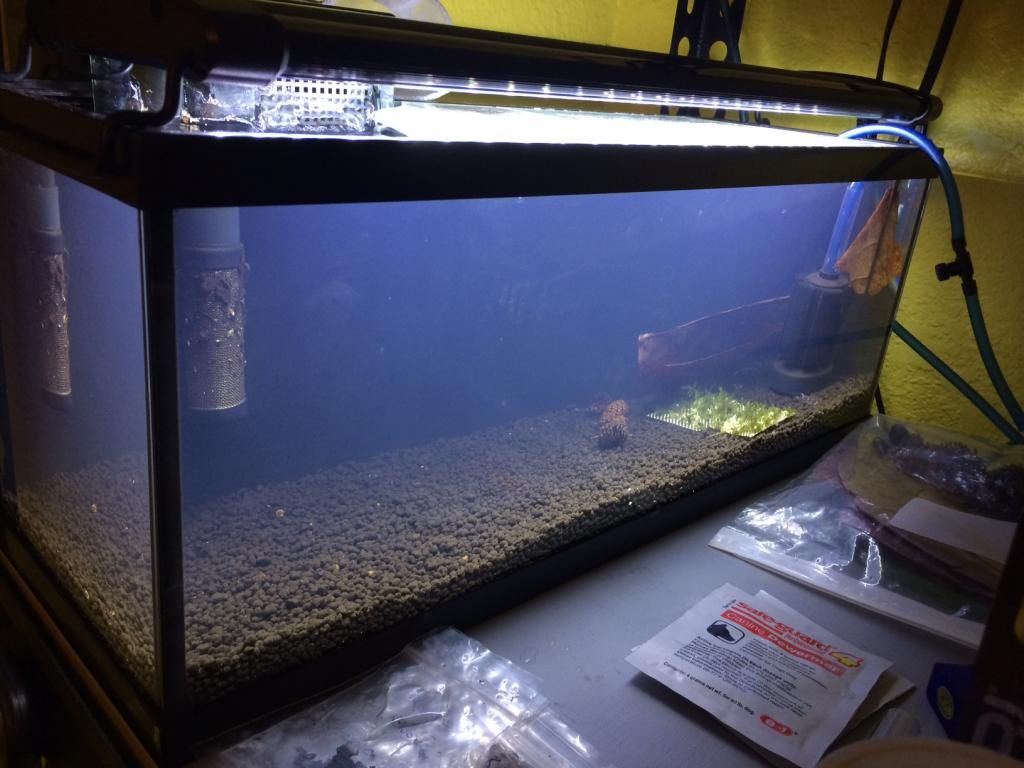 TT 3G: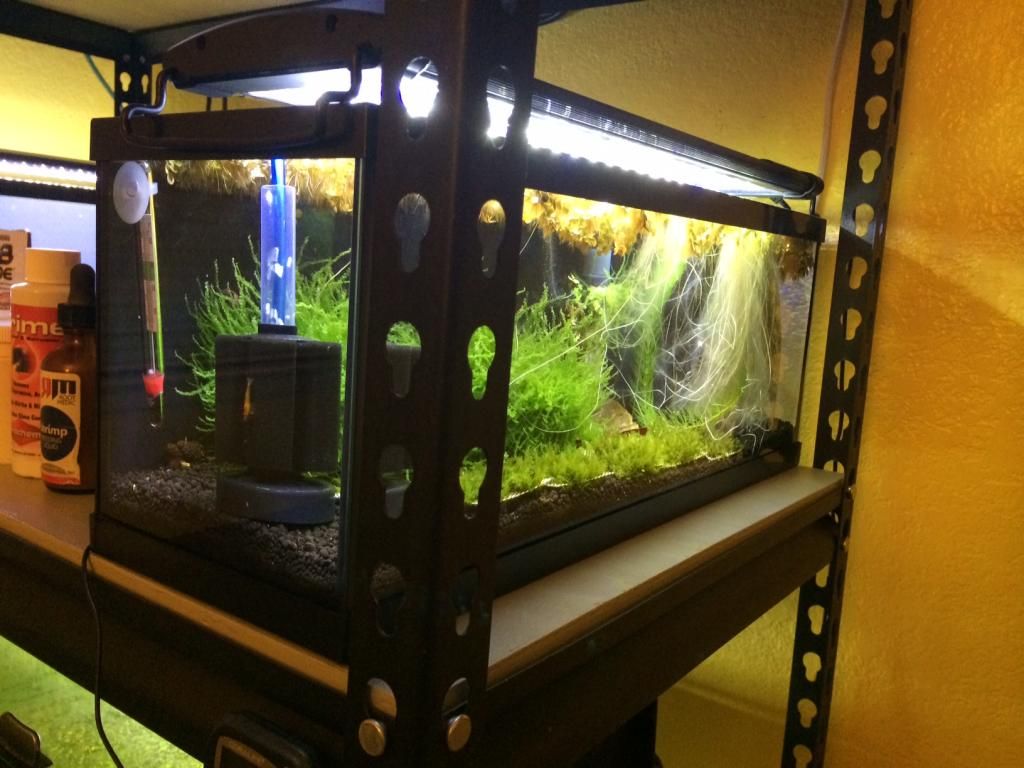 3G Shelf Layout:
The prime and glass bottle are filled with water mixed with safe guard concentrated a bit if I ever need to get rid of some flatworms/etc. in a hurry.