Discussion Starter
·
#1
·
I was out of freshwater for awhile but thanks to two of my friends now they got me back into it. One of them gave me a colony of snowball shrimps and the other sold me a really cheap ada tank. It's an ADA 60F with the measurement of 24"x12"x7". He told me it looks like a Tray hence the names of this tank. This tank will be my shrimps experiment tank. I love shrimps. I love to keep them and I love to eat them as well. I will put every shrimp species in there and see what kind of strains and mutation I will get from it. So far I have some snowball so I will be looking for more shrimps. Here are the specs:
Tank: ADA 60P (24"x12"x7") approx 8.6 gallon
Lighting: Trying to go with 4x24 T5 but for now I have 1x24watts T5 over it.
Filtration: Eheim liberty 150
Soil: ADA soil
Plants: Anubias Nana, Nana petite, bolbitus, Taiwan moss
Foreground: Still deciding on it. Maybe some downois or e. belem or just leave it.
Shrimps: snowball for now but will add others (let me know if you have other shrimps for sale--shrimps donation are gladly welcome.)
Fish: NO FISH ALLOW Smile
Here are some pictures. Let me know what you think.
Initial setup with the hardscape
Top view:
Initial planting of the plants: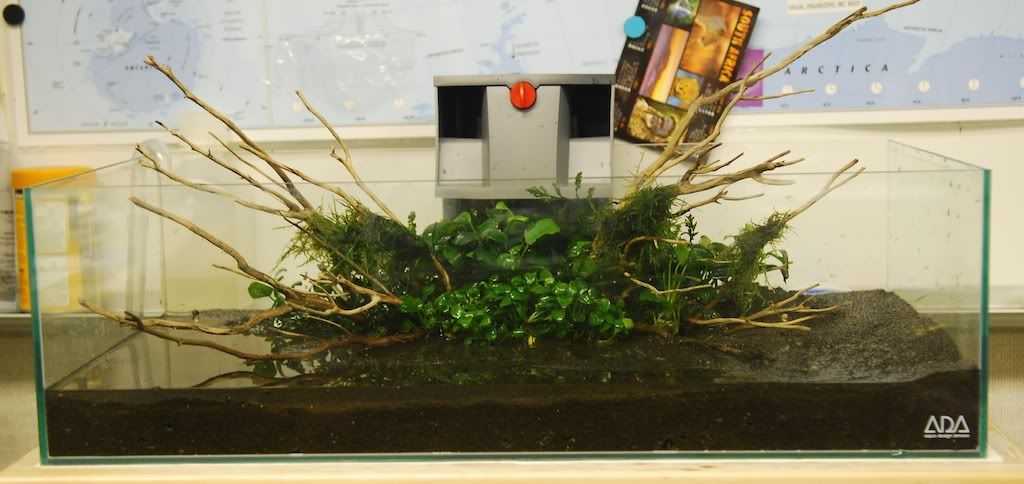 top view of the planted plants:
Water is filled but very murky: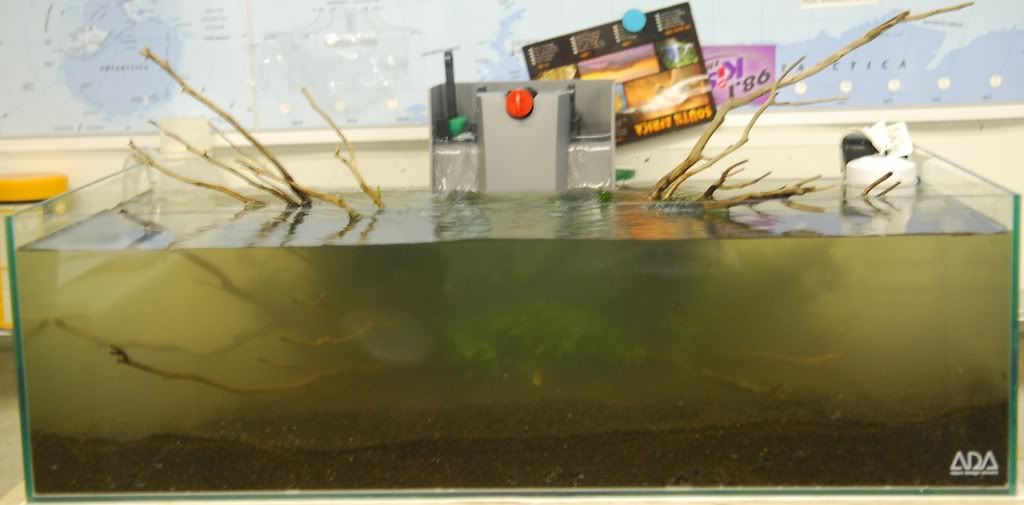 Getting clearer and planting some plants:
More clearer:
Here are some pictures of the tenants (aka--snowball shrimps):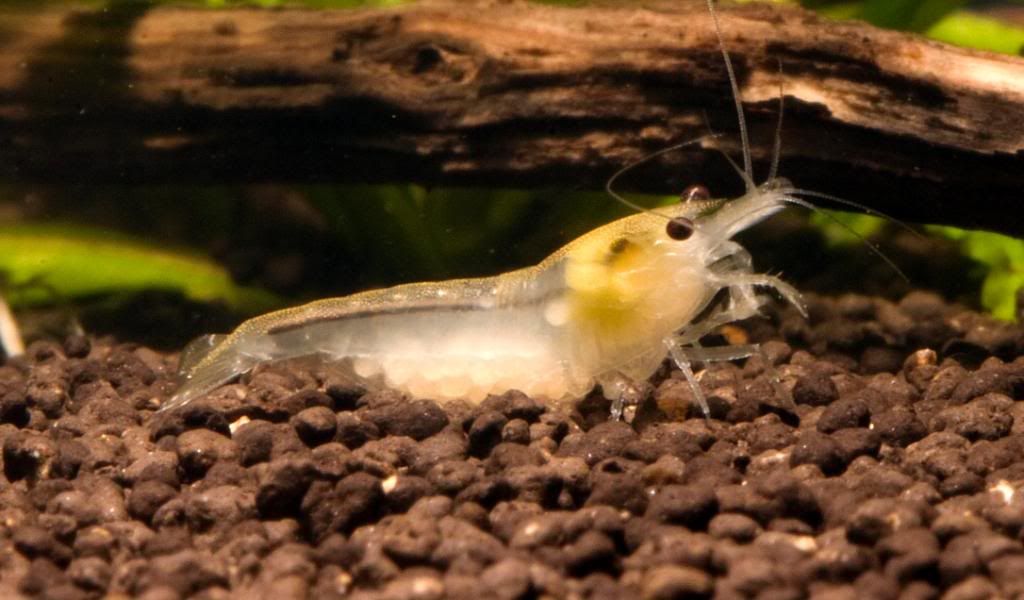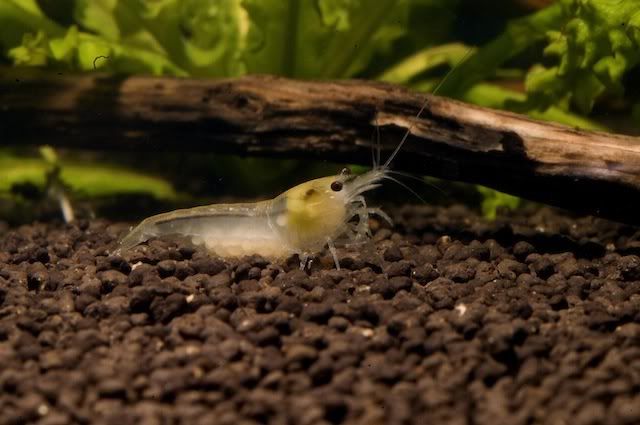 The ADA soil was given to me by a friend and it was his used soil. He kept the soil outside and guess what I found? Some hitchhiker plants:
He has no idea what kind of plant it is. I will update the post as more pictures are available. Thanks for looking.