I have the following shrimp for sale:
Shipping starts at $2 for mosses in a padded envelope. Livestock and larger plant orders will be priority starting at $6. Local pickup is available. I live and work in the East valley, but travel to Phoenix on a weekly basis. All shrimp orders will come with some type of a food sample (either borneo wild frenzy, color, or grow. IAL's, or cholla wood. My choice.) I do not have heatpacks, but have never needed them. Shrimp ship in kordon breather bags in a styro lined box with plenty of padding to cushion them. I consistently ship to the NJ/NY area with no problems. Check my feedback!! I make sure all my customers are happy one way or another. PM me for paypal info. Thanks!
Painted Fire Reds:
-$2/ea. (all are juvies to young adults)
-15 available (I will give a discount if you buy a large order)
-I will sell saddled females for $9, and berried females for $15 if anyone is interested. (Mine are full grown mamas, and put out 15-20 or more offspring per batch)
Blue/Green Rilis:
SOLD OUT
-$2.50/ea. (juvies to young adults)
-10 available (discounts if you buy all 20)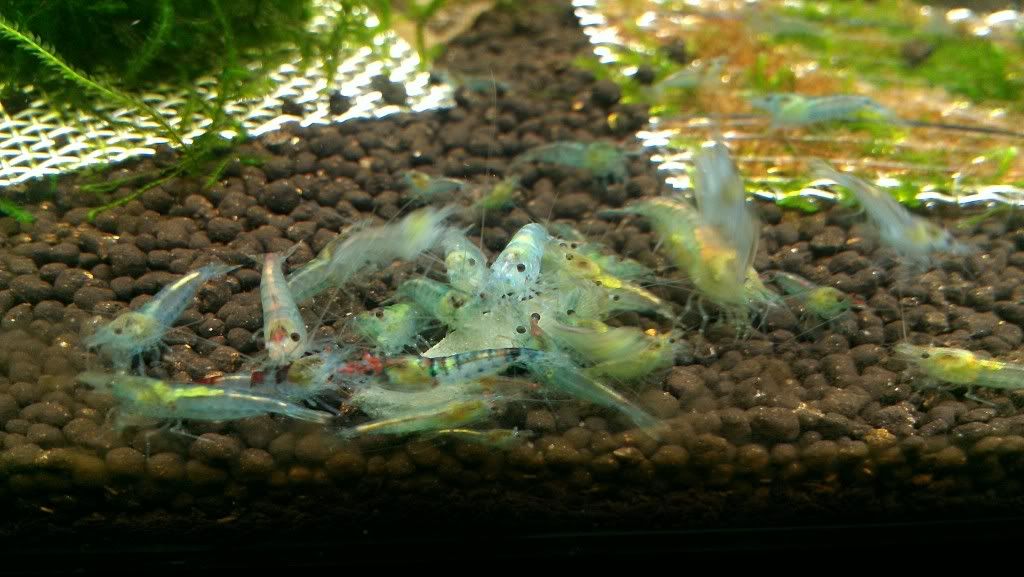 Re
d Ril
is

:
-$2/ea. (juvies to full grown adults)
-25 available (discounts on large orders)
-saddled females are $8 and berried females are $15
Java Moss:
-$5 per XL golfball portion
-2 available (very healthy moss, and algea free! no snails that I know of)
Cryptocoryne Wendtii Bronze:
2 ARE PENDING
-2 large plants available for $8 each. Most are 7-10in across and have 5-12 leaves
-2 small plants for $3 each.
This is a photo of the crypts for sale about 3 months ago. Now all of the leaves are covering each other, and there is TONS of new growth. Sorry, I'm at work and don't have a new photo right now. I can send a new one later tonight if needed.
Flame Moss:
-$8 per golfball portion (1 available)
-$5 per 2x2 in stainless steel tile of mounted moss (moss will be freshly mounted at the time of sale, not growing up off of the tile yet as in the photo. This is just to show you the healthy moss that will be trimmed and sold to you)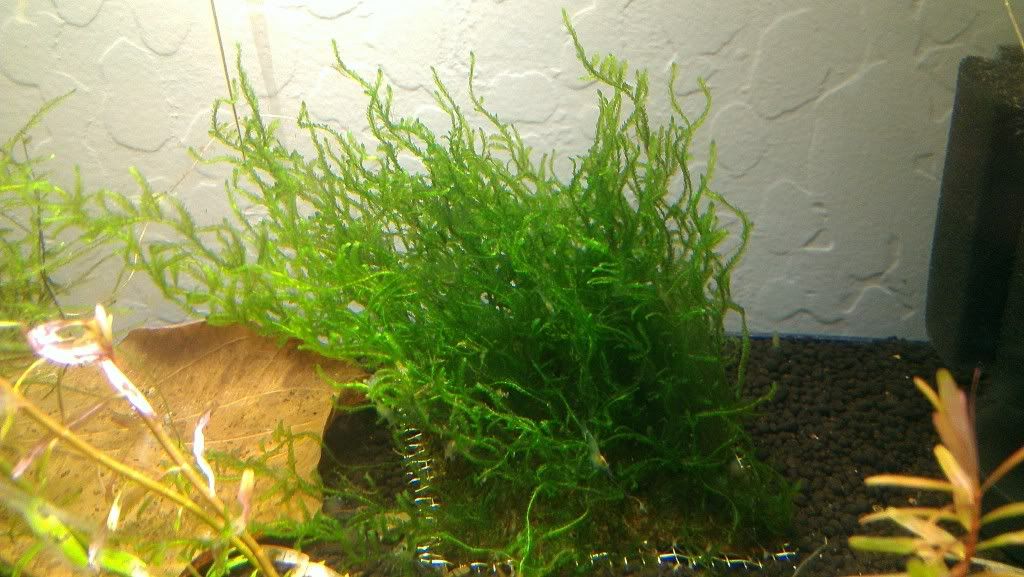 Maresla Minuta
-$1 per node
-20 available (Take all for $17)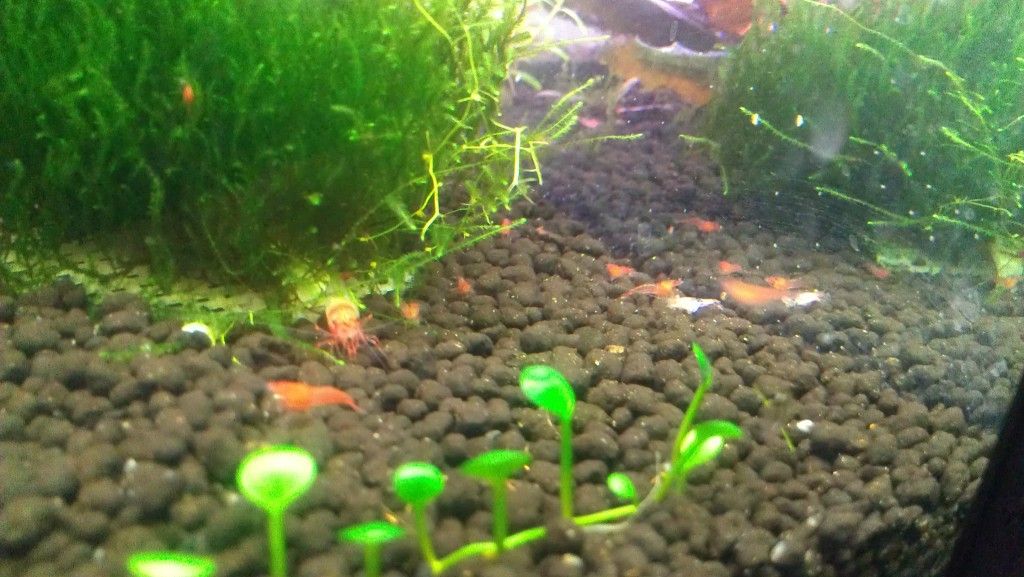 Rotala Colorata
-$1 per stem (most will be between 4 and 6" tall)
-8 available
Frogbit
-$2 per portion (small handful)
-1 portion available