Discussion Starter
·
#1
·
Shrimp are ready to be shipped out, and are
roughly
1/4".
All are kept in cherry params will be shipped with a
FREE HEAT PACK
to be kept cozy through the freezing states! Roughly a $2 value!
PLUS...

​
:bounce::bounce:
BUY 10 and Get 2 FREE!!!
:bounce::bounce:

​
Chocolate Shrimp- $10 ea. (Great buy for the 10+2 deal!!!)
(Neocaridina heteropoda)
Amazing colors from rust, dark chocolate, and milk chocolate all from the same clutch! A great way to get variety in your tank without worrying about crossbreeding!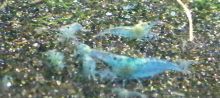 Blue Velvet Shrimp- $4 ea.
(Neocaridina heteropoda)
Babies start with red, then the mutation makes it fade away into a beautiful blue color by juvie stage!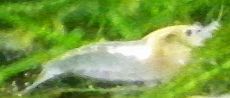 White Pearl Shrimp-
$3 ea.
(Neocaridina palmata)
Incredible to see pure white eggs through their white translucent bodies!
Malawa Shrimp- $2 ea.

(Caridina pareparensis parvidentata) Often they have tiger stripes, and colors range from red, brown, grey, blue, silver to clear and other colors in the same batch!
***The Malawa Shrimp are NOT known to crossbreed with ANY other shrimp!***
These are also
GREAT
project shrimp since they breed so readily and have yet to be selectively bred for a color strain!!! [Please don't ask for specific colors since they all have the same genetics.]
Shipping is a flat $10, and includes an insulated styro priority box, breather bags and... did I mention...
a FREE heat pack
! (Yeah, I
know
I lose some money by doing it that way, but I want the shrimp to get to you safely.) I ship on Saturdays and Mondays.